Natural Wellness at Mexico Rehabs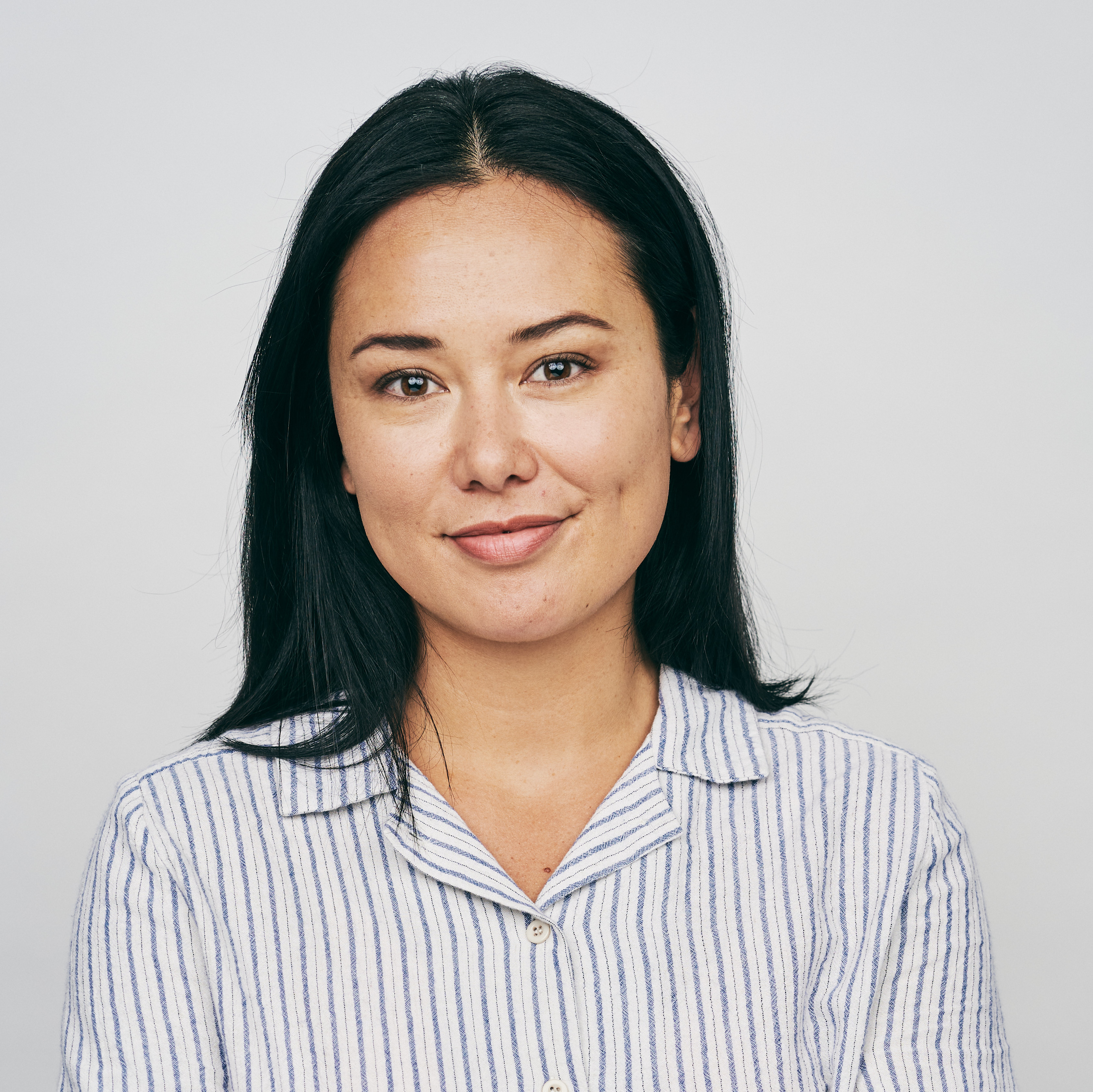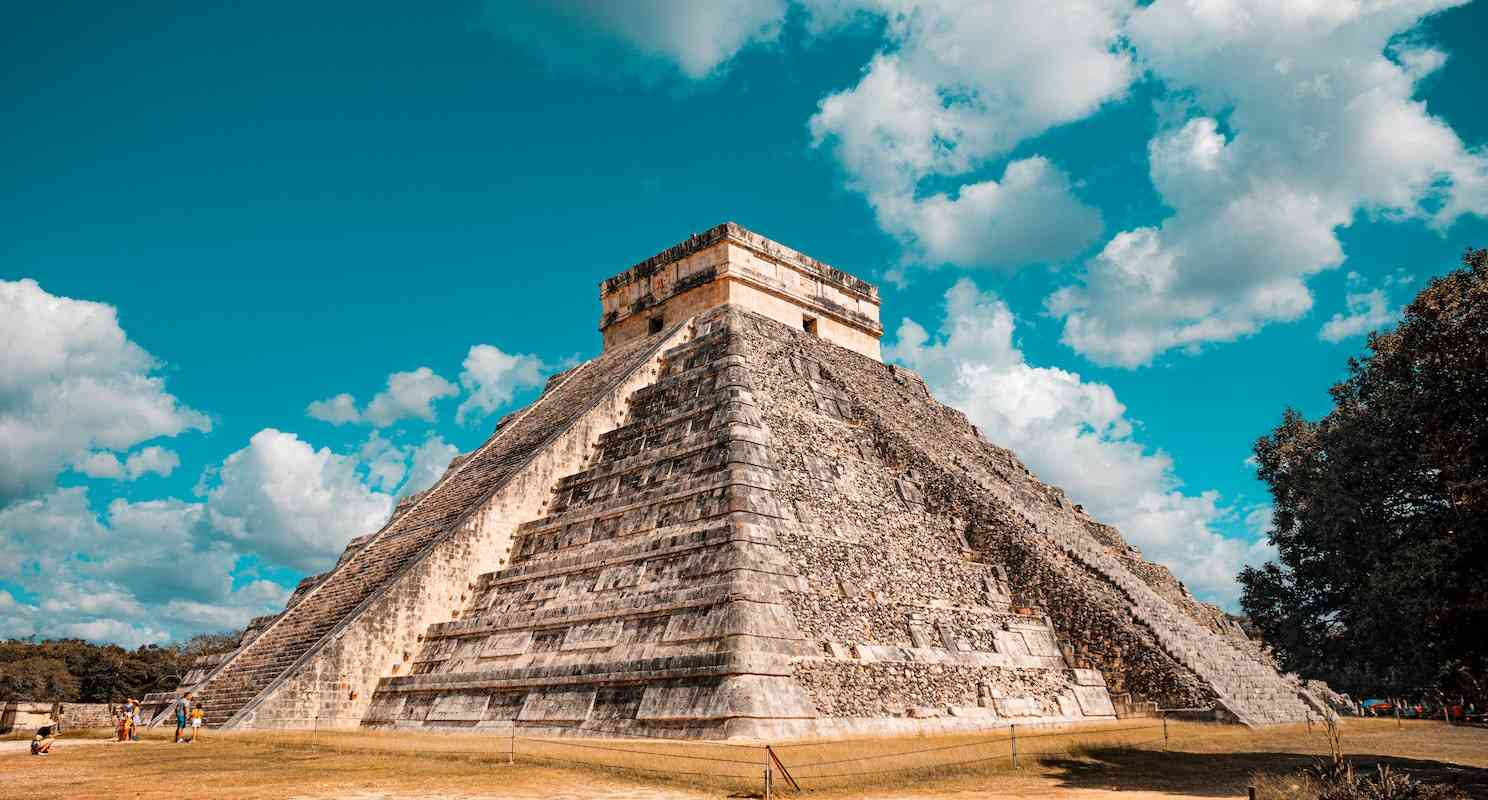 During rehab, you'll have the opportunity to take a step back from unhealthy habits. By creating space between yourself and your daily life, you can gain a new perspective. If you go to rehab in Mexico, that distance can be both physical and philosophical.
Many of Mexico's luxury rehab centers take a holistic approach to healing. During your stay, you won't just attend talk therapy; you might also change your eating habits, get physical exercise, or take up meditation. These programs may even offer medical treatments that aren't available in most areas, such as ibogaine therapy.
When you consider the area's vibrant culture and beautiful landscape, it's easy to see why so many facilities emphasize healthy lifestyles. Luxury rehabs in Mexico take full advantage of these resources, offering clients the opportunity to explore the countryside during treatment.
Mexico is More Than a Tropical Paradise
Many people think of Mexico as having a tropical climate ((Mexico—Drainage. (n.d.). Encyclopedia Britannica. Retrieved October 19, 2021, from https://www.britannica.com/place/Mexico)). And indeed, more than half of the country is located south of the Tropic of Cancer. As a result, the weather in that area is temperate, varying little from one season to the next. However, depending on your elevation, the average daily temperature may be as high as 77 degrees Fahrenheit (25 degrees Celsius) or as low as 59 degrees Fahrenheit (15 degrees Celsius). North of the tropics, in regions like Baja California and the Sonoran desert, temperatures vary more widely throughout the year.
The country has some highly populous areas, like Mexico City, as well as many rural destinations. While some rehab centers are close to downtown districts—and may even take their clients on shopping trips—most are located in remote areas. This gives clients the opportunity to retreat from the hustle and bustle of urban life, and to commune with the natural world. In these programs, clients are often invited to explore the surrounding landscape, using experiential therapy as one mode of healing.
Experiential Therapies in Mexico Rehabs
Mexico is "one of the world's more biologically diverse countries ((Mexico—Plant and animal life. (n.d.). Encyclopedia Britannica. Retrieved October 19, 2021, from https://www.britannica.com/place/Mexico)), encompassing vast deserts, tropical rainforests, mangrove swamps, and alpine ecosystems." Its beautiful beaches are also popular travel destinations. In some programs, clients can visit these areas during treatment. While these experiences can be fun, they're also important components of healing. Experiential therapy is known to have many benefits for people in recovery from substance use disorders.
Sports by the Sea
Depending on which program you attend, you may have access to a wide variety of seaside activities. At Moffitt Wellness Retreat, for example, clients may go scuba diving, surfing, or snorkeling. These sports allow you to commune with nature while also getting exercise.
Substantial research supports the idea that exercise can benefit people in recovery from substance use disorders ((Mandolesi, L., Polverino, A., Montuori, S., Foti, F., Ferraioli, G., Sorrentino, P., & Sorrentino, G. (2018). Effects of physical exercise on cognitive functioning and wellbeing: Biological and psychological benefits. Frontiers in Psychology, 9, 509. https://doi.org/10.3389/fpsyg.2018.00509
Mexico international travel information. (n.d.). Retrieved October 19, 2021, from https://travel.state.gov/content/travel/en/international-travel/International-Travel-Country-Information-Pages/Mexico.html)). While they may be physically challenging, these experiences are both safe and closely supervised. They also give you the opportunity to develop or improve a skill, build relationships with your cohort, and observe your own emotional responses in a new context.
For people who prefer not to engage in sports, there are many other ways to enjoy the beach. In some seasons, you may be able to go whale watching or witness the release of the sea turtles. Some rehabs also take clients on fishing trips and boating tours. These experiences may be more accessible for some clients, depending on physical condition.
Equine Therapy
Some Mexican rehab facilities, like Hacienda del Lago, invite clients to go horseback riding, or to simply spend time among horses. A growing body of research has found that equine therapy has great benefits for people in recovery from substance use ((Kern-Godal, A., Brenna, I. H., Arnevik, E. A., & Ravndal, E. (2016). More than just a break from treatment: How substance use disorder patients experience the stable environment in horse-assisted therapy. Substance Abuse: Research and Treatment, 10, SART.S40475. https://doi.org/10.4137/SART.S40475)).
This experience is "more than just a break from treatment." It also lets you practice building relationships, without the pressure of connecting with other people. Many clients report that horses mirror their own behavior and emotions. This has important implications for people who are learning, or relearning, how to regulate difficult feelings in new contexts.
Hiking
Many rehab programs take their clients on regular excursions to visit naturally beautiful areas. Clients at RēPrecision Health, for example, may get the chance to explore waterfalls, beaches, and even the jungle.
Practitioners at this facility strongly believe in "the healing effects of nature." This view is supported by a growing body of research, which demonstrates "significant associations between nature experiences and positive mental health outcomes ((Barnes, M. R., Donahue, M. L., Keeler, B. L., Shorb, C. M., Mohtadi, T. Z., & Shelby, L. J. (2019). Characterizing nature and participant experience in studies of nature exposure for positive mental health: An integrative review. Frontiers in Psychology, 9, 2617. https://doi.org/10.3389/fpsyg.2018.02617))." Like so many of the therapies available at Mexico's rehabs, this holistic experience allows you to engage both body and mind.
Ibogaine Therapy in Mexico
In addition to experiential therapies, some rehabs in Mexico offer access to certain pharmaceutical treatments that are hard to find in other countries. In particular, ibogaine is an increasingly popular treatment for several mental health concerns, including substance use disorders.
This natural medicine, extracted from the African iboga shrub, "has great potential," according to experts. "Small studies have suggested it can dramatically reduce drug cravings and withdrawal symptoms. ((Hamilton, J. (2020, December 9). Progress toward a safer psychedelic drug to treat depression and addiction. NPR. https://www.npr.org/sections/health-shots/2020/12/09/944572325/progress-toward-a-safer-psychedelic-drug-to-treat-depression-and-addiction))" However, ibogaine is difficult to access in the United States. If you're located in the U.S., and you'd like to use it to aid with recovery, you may have to travel abroad.
It's especially easy to find ibogaine treatment in Mexico. Some rehab centers, like Iboga Quest, specialize in this type of therapy. Although the program is centered around ibogaine, it is offered in combination with well-known Western techniques. During the treatment process, clients are closely monitored by a medical team throughout the experience.
Clear Sky Recovery is another program offering this type of treatment. According to their team, the experience of ibogaine treatment may last for up to 24 hours, or sometimes even longer. During that time, the client enters a dreamlike state, and has the opportunity to relive core memories and gain new insight into their own psyche.
Ibogaine can be extremely effective for many clients. However, it "is not a miracle cure," cautions Álvaro de Ferranti, Founder of Tabula Rasa Retreat in Portugal, "It is, however, an incredibly effective detox tool and an addiction interrupter. The beauty of ibogaine is that it allows someone to resolve issues deep down."
With or without the use of ibogaine, many treatment programs take a similarly holistic approach to wellness. For example, you might talk about core memories in therapy, or access a dreamlike state through mindful meditation. There are countless natural ways to delve deep into your emotional experience. And these techniques are easy to find in Mexico's rehab centers.
Holistic Treatment in Mexico
Holistic recovery may incorporate a variety of therapeutic techniques. Sometimes these methods are offered alongside evidence-based strategies. Some 12-Step programs even utilize holistic strategies alongside groups like A.A. and N.A. In other rehab centers, clients only engage in these natural methods instead of using more clinical strategies.
Natural Detox
Narcanon Latin America, which is founded on the principles of Scientology, guides clients through an entirely drug-free detox process. This may be a good fit for clients who want to engage in total abstinence as part of recovery.
However, it's important to note that this type of detox may not be physically safe for all clients. Make sure you check with your doctor before undergoing this type of treatment, to make sure it doesn't represent a significant risk. Some clients may need to use prescription medications in order to stay healthy during detox and recovery.
If this style of detox isn't right for you, there are many other ways to use natural and holistic methods during recovery.
Mindfulness Practices
Several rehabs in Mexico teach mindfulness techniques, such as yoga, breathwork, and meditation. These activities may be integrated into your daily schedule, or they may be electives.
Mindfulness empowers you to stay present in each moment. As this technique grows increasingly popular, some are starting to dismiss it as being too trendy. However, mindfulness is an ancient practice whose efficacy is supported by modern science ((The state of mindfulness science. (n.d.). Greater Good. Retrieved October 19, 2021, from https://greatergood.berkeley.edu/article/item/the_state_of_mindfulness_science)).
These skills are known to improve attention, compassion, and resilience to stress. They are especially useful for people in recovery. Connecting to your current—and ever-changing—emotional state may help you consistently make healthy choices. This skill may become a lifelong practice that you continue long after completing in-patient treatment.
Healthy Eating
Daily habits have a huge impact on your mental health. With that in mind, several Mexico rehabs focus on physical health and good nutrition. Some locations, like Moffitt Wellness Retreat, serve meals with locally sourced seasonal vegetables and protein, inviting you to enjoy the healthy pleasures life has to offer.
It's extremely common for people with substance use disorders to experience nutrient deficiencies. However, "there is no special nutritional assessment or guidance" for people in recovery. To support your unique dietary needs, your team may help you develop a customized nutrition program ((Jeynes, K. D., & Gibson, E. L. (2017). The importance of nutrition in aiding recovery from substance use disorders: A review. Drug and Alcohol Dependence, 179, 229–239. https://doi.org/10.1016/j.drugalcdep.2017.07.006)), which will dictate your diet during residential treatment.
Life-Long Aftercare
Oceanica Treatment Center, in Sinaloa, Mexico, is a resort-like rehab that offers highly personalized treatment. Their program is tailored to meet your changing needs during every step of the recovery process—even after you finish inpatient treatment.
Most luxury rehabs help clients plan for aftercare, and some offer even more extensive aftercare services. Oceanica Treatment Center goes above and beyond. "​​Once clients finish the residential phase, weekly monitoring is provided via telephone. Monitoring includes contact with family members (if the client allows) and provides support during the recovery process. The aftercare program also has weekly therapeutic groups that are in person or virtual. This aftercare process lasts 6 months, but Oceanica maintains relationships with the graduates for a lifetime through virtual communication or in-person alumni get-togethers."
Recovery is a lifelong process, and like any healing journey, it comes with ups and downs. This approach ensures that you'll always have the support you need, even after you leave residential rehab.
Traveling to Rehab in Mexico
If you'll be traveling internationally to attend rehab in Mexico, make sure you talk to your rehab program's admissions team before planning the details of your trip. Regulations vary from country to country, and may also be based on your country of citizenship. Since 2020, travelers have been subject to even greater restrictions, which may continue to change significantly over short periods of time. It's important to research local and federal regulations in advance. Note that different airlines also have their own safety protocols; make sure to choose one that meets your specific needs.
If you're a U.S. citizen flying into Mexico, you'll need a valid U.S. passport book; passport cards may not be accepted. If you're traveling by car, you may need a special vehicle permit. This is subject to change depending on where you cross the border. You'll also need to obtain a tourist visa if you plan to stay in the country for more than 180 days. Although this exceeds the length of most rehab programs, it may have an impact on your plans for aftercare.
For people who are just beginning detox and recovery, it's important to streamline the travel process as much as possible. In order to minimize these logistics, most rehab facilities offer transportation to and from the nearest airport. It's best to work with the staff at your rehab facility to plan the details of your trip. Remember that even before you arrive at rehab, you're allowed to ask for the help you need.
Mexico's Rehabs Make Recovery Meaningful
The act of traveling to rehab empowers clients to gain a new perspective on their daily lives. Physical distance not only separates you from potentially difficult situations; it can also give you much-needed emotional space. In that space, you can learn more about your own needs, goals, and values in a brand new context.
In Mexico, residential treatment will also teach you how to live well, naturally. Your time there may focus less on medical treatment, and more on the skills you need to navigate the world without substance use. These techniques are intended to be sustainable, accessible, and tailored to support a lifestyle you love.
As powerful as holistic healing can be, it's not the right strategy for everyone. Some clients may need more medical support during detox and recovery. Others may benefit from highly clinical therapies, such as Cognitive Behavior Therapy (CBT). If you have reason to think you'd benefit from this type of approach, holistic therapy may be ineffective, or even counterproductive.
You have nothing to prove by choosing one rehab facility over another. This is a time to focus on your own mental health, above almost anything else. No matter how much a certain philosophy appeals to you on paper, it may or may not actually be the appropriate way for you to approach healing. If natural wellness sounds like the best possible way for you to begin recovery, a rehab in Mexico is likely to be a good fit.
Reviewed by Lisa Misquith