Rehab in Bali: Healing for the Soul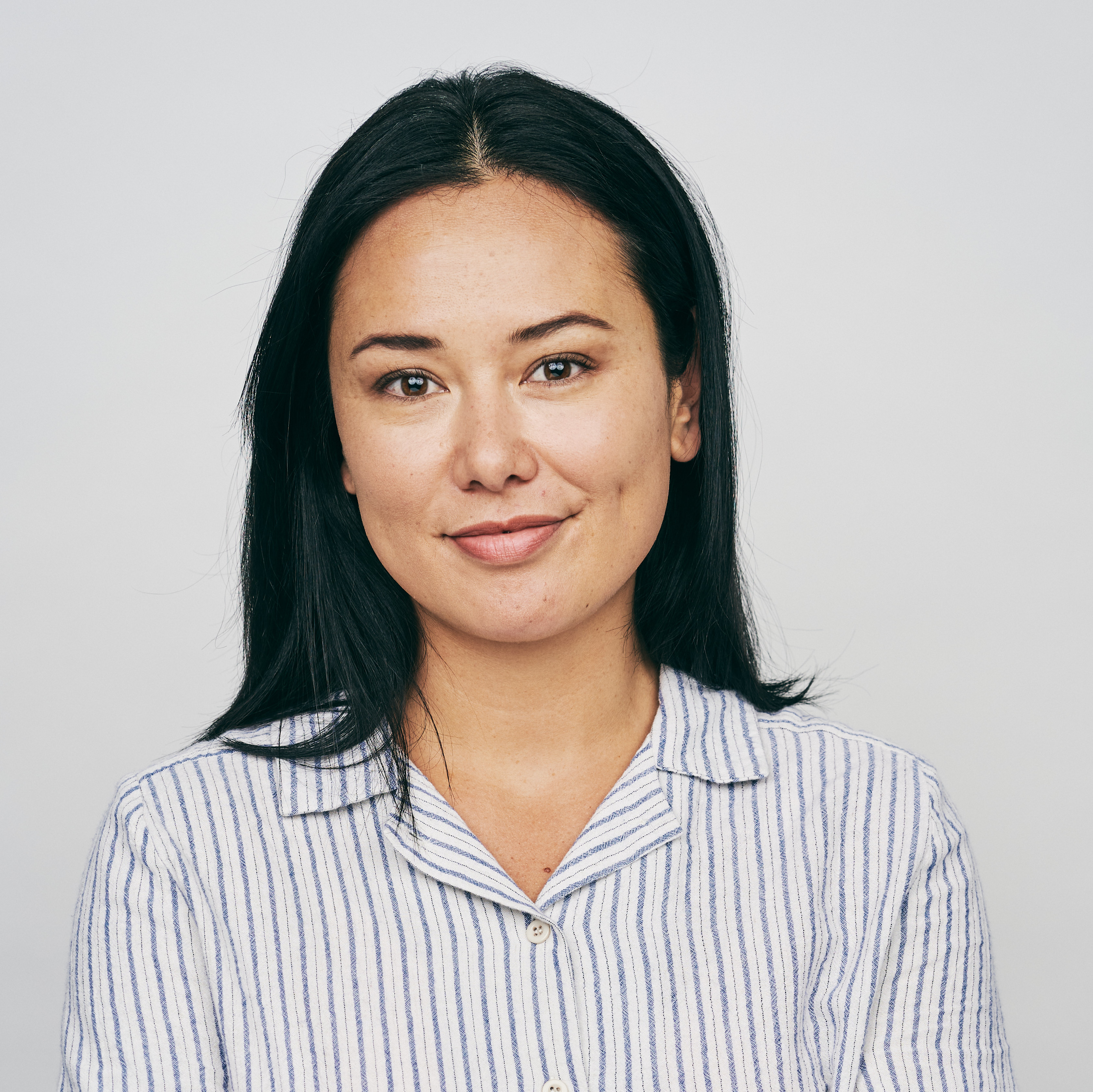 |
|
It's called the "Island of the Gods" for a reason—Bali is a place truly unlike any other. This volcanic, Indonesian island located just south of the equator in the Java Sea is brimming with natural and cultural wonders. Blanketed in lush jungle and vibrant green rice terraces, laced with clear-running waterfalls and sacred natural springs, dotted with ancient Hindu temples, scented with frangipanis and incense wafting through its narrow streets, and infused with a local culture of heartfelt friendliness, Bali's traditional rhythms easily lure visitors into immersing themselves in its naturally healthy way of life. And as many people are discovering, those very qualities make it an excellent destination for luxury rehab.
Let's take a closer look at what Bali has to offer those seeking a unique drug and alcohol treatment experience.
A Refuge for Spiritual Healing
Addiction is harmful on many levels, including spiritually. On some level, addiction stems from a search for deeper meaning and connection in all the wrong places, which is why spirituality is such a key component of the addiction recovery process. And there's no better place to steep yourself in an atmosphere of deeply rooted spiritual practice than on Bali. You'll notice ubiquitous canang sari—offerings of symbolically colored flowers and rice in little coconut-leaf baskets—thoughtfully placed in front of each home and business. Offerings are made three times daily, shrines and temples are found throughout every neighborhood and religious ceremonies featuring traditional music and dance are a regular occurrence (and well attended by friends, family and neighbors).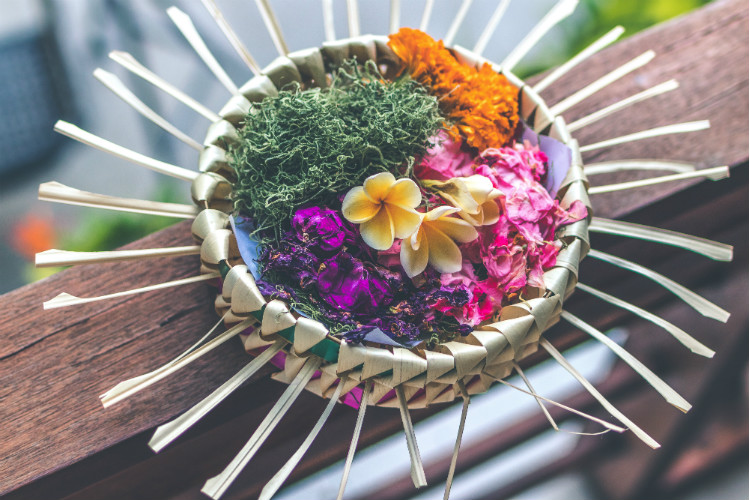 Canang sari—offerings of symbolically colored flowers and rice in coconut-leaf baskets
Known worldwide as a refuge for spiritual healing, Bali's remote island location and distinct culture make it feel as if you've broken away from your everyday concerns and stepped into a world where nature and spirituality set the tone. It's the perfect place to let go of old patterns and settle into a new environment, complete with supportive people surrounding you and positive goals to set your sights on.
The Sivana Bali Treatment Center understands this well. Their philosophy focuses on promoting joy and laughter, their multidisciplinary methods are accessible to people of all cultures and beliefs, and mindfulness is an essential part of their treatment program. Even their name, Sivana, translates to "oasis of enlightenment". In this tranquil space, you can look inward and find love for both yourself and the world around you.
Wellness-Oriented Culture and Holistic Treatment Opportunities
Bali is home to a thriving wellness community, attracting yogis from around the world to deepen their practice and indulge in restorative retreats in its meditative setting. Health nuts love recharging with fresh juices and dining on local dishes like Nasi Campur made with local tempeh and crunchy organic veggies grown in the island's rich volcanic soil. And those who want to dabble in new modalities can try classes like chanting, sound healing and Qigong.
This holistic approach to wellness is reflected in the treatment programs offered at Bali rehabs like The Lighthouse Bali. Their philosophy of body, spirit and mind fits precisely with the principles of the island and the Balinese philosophy of tri hita karana (three causes of well-being), bringing together the realms of the spirit, the human world and nature. The Lighthouse offers a private, one-on-one substance abuse treatment plan tailored to your needs and focused on biological, psychological, social and spiritual properties. These holistic services are structured to treat your whole being, and are followed by an aftercare program that builds on the relationships you formed with clinical team members during treatment to support you well into recovery.
Unforgettable Excursions
Having fun without drugs and alcohol is another vital component of recovery—and the activities and adventures that can only be found in Bali makes rehab here so unique.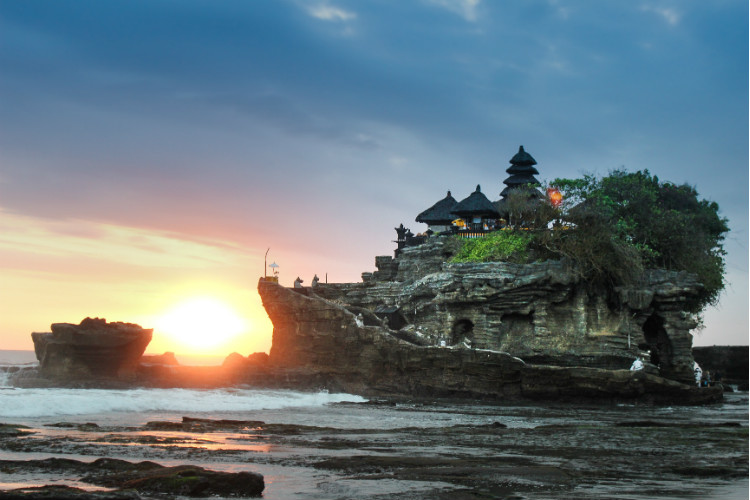 Beautiful sunset at well-known seaside temple Tanah Lot, which is Balinese for "Land in the Sea"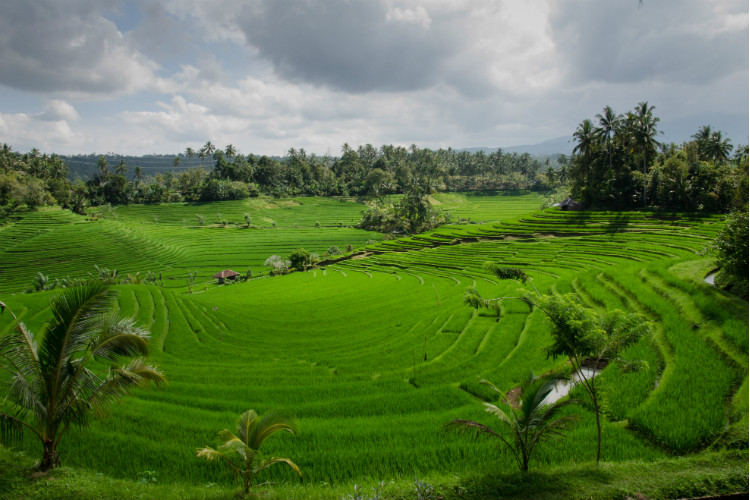 Lush, green rice fields
Ride through gorgeous rice terraces, visit the stunning volcano Mount Agung, and see the many majestic temples ranging from mystical sea temples on the ocean to an inspiring grand temple complex on the mountain. Enjoy beautiful beaches, where surfing is a must try, and take in stunning waterfalls dotted throughout the island. Dine out for lunch or dinner and savor Bali's distinctive cuisine, well known for some of the best satay and tempeh in the world.
Most treatment programs include free time on the weekends or organized excursions where you get to enjoy all Bali has to offer. Seasons Bali offers a weekend leisure activity program, where the group decides what adventures in culture, arts, sports, food and sites they wish to experience. Seasons encourages you to choose and try new things from an extensive list of options. Kembali Recovery Center offers organized outings every Thursday and 3 staffed Sunday excursions, as well.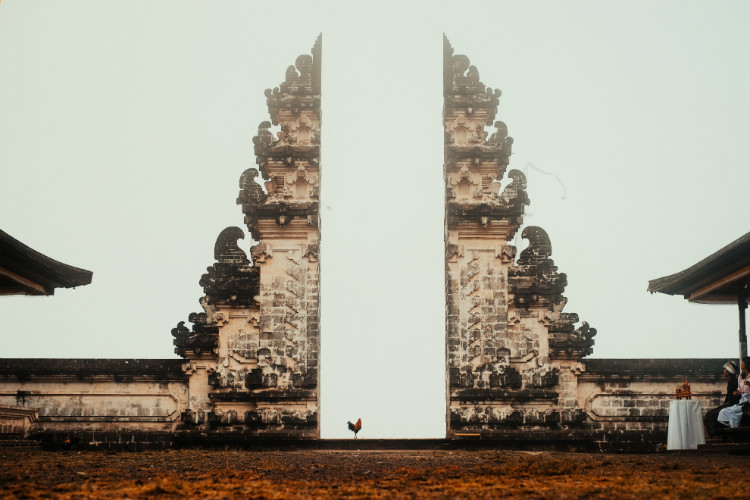 A candi bentar split gate, known as Gates of Heaven, at Pura Lempuyang Luhur
Low-Cost Luxury
Private drug and alcohol rehab in Australia, America and Europe can cost well over $30,000 per month, while rehab centers in Bali provide comparable quality for a fraction of that cost.
For instance, a 28-day all-inclusive program at Kembali Recovery Center only costs $6,000. That $6,000 gives you a resort-like location, luxurious accommodation, meals, adventures, massages, group therapy, individual counseling, yoga and meditation, all within one of the most beautiful islands in the world.
Renewal, Bali-Style
Bali is an island that seems to have been made for healing and recovery. A true paradise, it has beautiful landscapes, fascinating culture, delicious cuisine, thriving arts and gorgeous beaches, along with a spiritual history and philosophy that is focused on growth, rehabilitation and rebirth. You can go there to relax, be renewed and you'll leave with a new life.
Reviewed by Olivia Marcellino