Written by Ben Camp, CEO of RehabPath
Over the past few years, I've had the chance to visit a number (the current count is 19, I believe) of the luxury rehabs listed on our site.
I've enjoyed meeting the teams behind each one, but have come to particularly appreciate and recognize the unique benefit of family-owned and operated centers. Here are a few of the reasons that dynamic can be so special.
Financial Independence
There's certainly nothing inherently wrong with institutional investors, but a key benefit communicated to me when visiting these centers is that without an institutional investor to answer to, family-owned rehabs find they are freer to make decisions that put client needs over profit when necessary.
Don Lavender (Programme Director) and his wife Meena (Family Therapist & EMDR Practitioner) run Camino Recovery in Malaga, Spain. Don and Meena spent many years working for institutional treatment centers in the US and UK, and Don was happy to share the benefits of operating a family-owned center.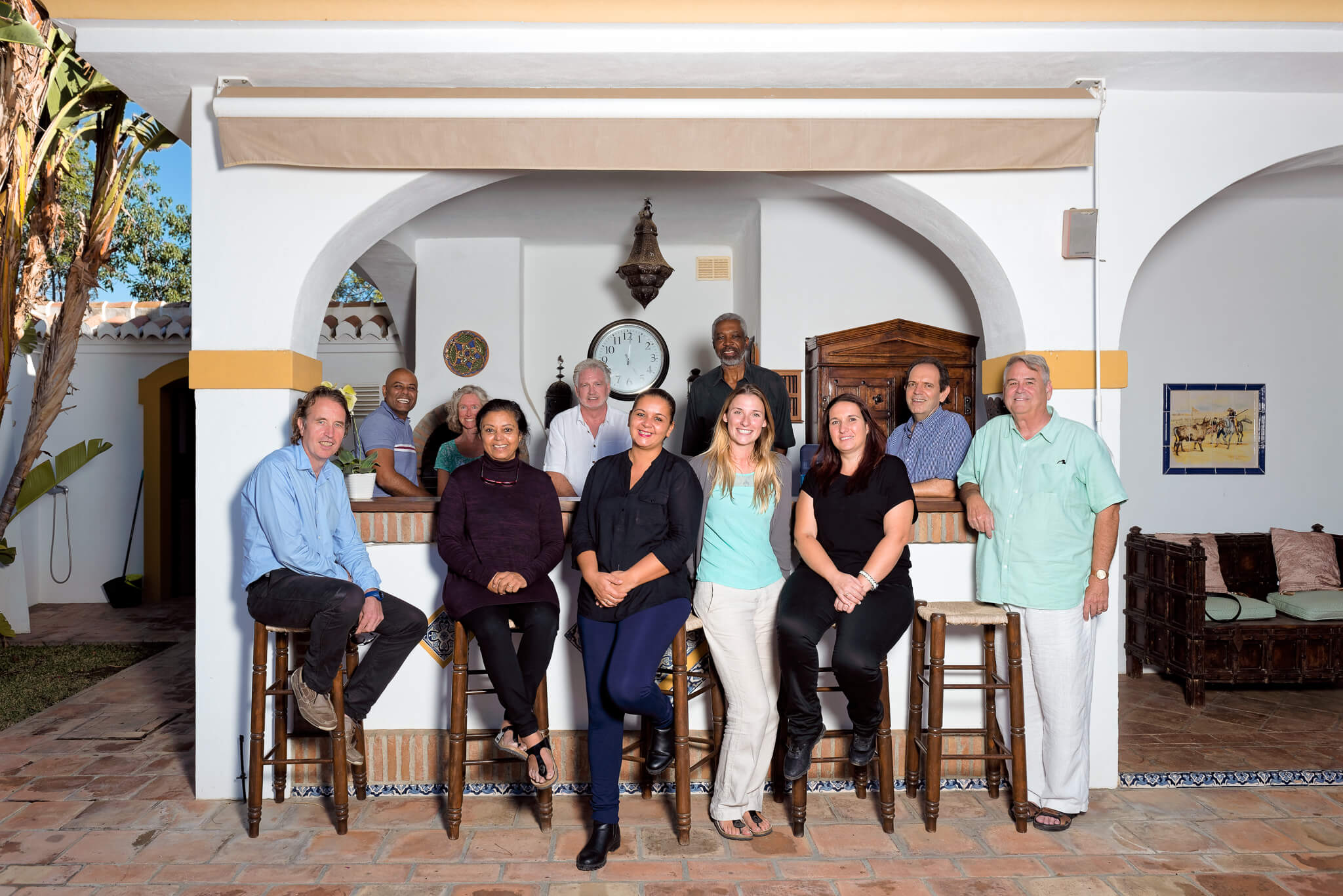 "Meena and I wanted to do this on our own. Even though we've been approached a number of times, we haven't gone with or worked with investors. Because when you have to pay more attention to the bottom line than paying attention to the welfare of the client, sometimes a good business decision can turn out to be a poor clinical decision."
Jan Gerber, Managing Director of Paracelsus Recovery in Switzerland, who runs the company with his mom, the Clinical Coordinator, and dad, the Medical Director puts it this way, "I have a very strong belief that institutional money, institutional investments, and mental health don't work together. Because when it comes to mental health treatment, be it addiction treatment, eating disorders, depression, or anything else, there is no objective decision. Does a person need more psychotherapy or less psychotherapy? More of that treatment or less of that treatment? It needs to be a clinical decision where the budget and financial side is completely cut off."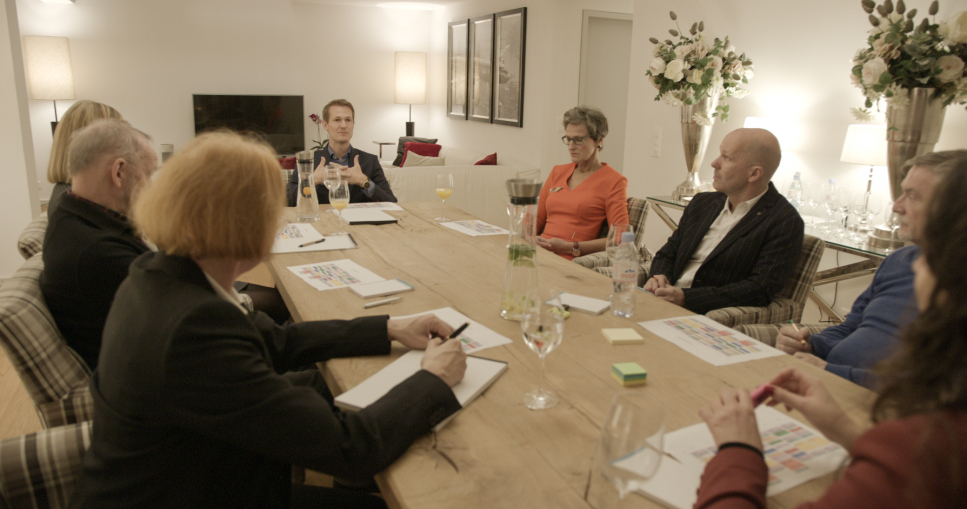 Intimate Atmosphere
For the most part, family-run treatment centers tend to be smaller, more intimate environments. Of the four I mention in this post, Camino is the largest with a maximum of 8 clients, which is well below the norm for residential treatment centers.
Dr. David Nesenoff, of Tikvah Lake Recovery in Florida, provides an extremely personalized treatment experience with treatment taking place entirely in his home.
"Even though Tikvah Lake Recovery is a 15,000 square foot mansion on a 200-acre private lake, this is our home. My wife Nancy and I live here. There are no signs outside and if one were to poke their head in they would see a peaceful home with a few guests visiting. Our clients are considered guests in our home and they are treated as such. Discussions around our table can be anything from talking about the unbelievable food in front of us or about our day or just some fun stuff hosts and guests usually talk about around the family table. Our clinical director becomes part of the family as well as he often joins us around the lunch table and he and his staff are on-site working with our guests one-on-one every day."

Dr. Nesenoff welcomes potential clients into his home in the short clip above.
David and his son Adam, who operate the center together, believe that the size of the facility (the program is limited to a maximum of 6 people) and the home-like atmosphere are key factors to their guests' success.
Ameet Braich, Clinical Director of Camino Recovery (and the son of Meena Lavender) also sees great benefit in a more intimate setting. "We've all come from years in the field, working in larger institutions and have found that working in a clinical environment is detrimental to the therapeutic process. Having a small, intimate space where people can really get honest and open up about their issues, really works well in this setting."
Addiction Is a Family Problem
My first exposure to a family-owned and operated treatment center was Duffy's Napa Valley. From its founding in 1967 until it was acquired in 2015, Duffy's operated as a family-run business, and frequently described themselves as "A family business for a family problem." That slogan resonated with me, and I think its a key component to why family-owned centers are so special.
Addiction is a problem that affects the entire family and can also be a byproduct of problems within the family. So "it is natural for the solutions to these struggles and barriers to be learned within a family environment," says Nesenoff.
Clients at a family-operated program get the chance to see family dynamics in action, which in itself can be helpful. Don says, "We're imperfect just like every family. But when we mess up or make mistakes, we acknowledge it. And, in a way, it gives the clients the permission to learn."
As a key part of their program, Camino invites the families of their clients to join them on site for a 5-day workshop, where according to Don, they teach them about the "disease concept and codependency" as well as a focus on enablement.
He doesn't doubt that there is a connection between Camino's family ownership and the effectiveness of their family program. "Camino is a family-owned and family-run business. … We pay attention to families seriously, not only our own family but the family systems of others. … Family is important. It is of value. And when people leave us, they return to family."
A Dream Come True
"It's a dream come true." This is how Debby Berry, co-founder of Kembali Recovery described starting and running a treatment center with her son Clayton.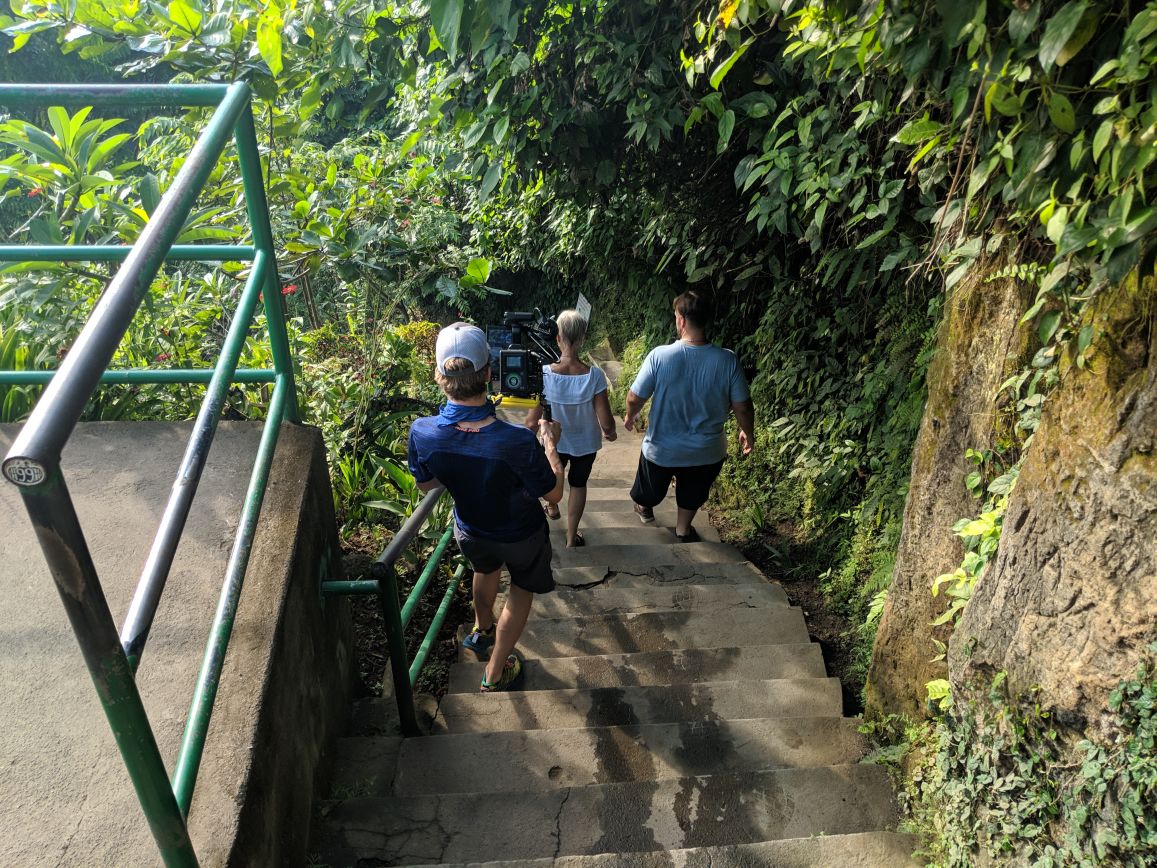 As anyone who runs a family business knows, it has its challenges. But more often than not, the benefits are worth the effort, and felt not only throughout the organization but by the clients and their families in desperate need of help.
When considering treatment options, you should always investigate the quality of the program. Search our collection of rehabs and find key information such as licensing, accreditations, and pricing at a glance. Whenever possible, consult a trusted medical or mental health professional before a final decision is made.
---
Frequently Asked Questions About Family-Run Rehabs
What are the benefits of a family-run rehab?
Family-run rehabs may have more flexibility and tend to prioritize clinical care over profits. Most treat a few patients at a time in an intimate, home-like setting. This comfortable atmosphere helps patients open up in therapy.
What is the difference between a family-owned rehab and state-funded rehab?
The cost of treatment without insurance is a key difference between family-owned and state-funded rehabs. State-funded rehabs offer low- to no-cost treatment for uninsured people. However, it often takes longer to enter state programs compared to family-owned rehabs.
Do family-run rehabs have better family programs?
Family-run rehabs tend to pay special attention to their family program. Patients also get to see healthy family dynamics in action and can apply these to their own lives.