The Midwest is central to the U.S.—and not just geographically. This major travel hub is accessible to visitors from around the world. And in spite of the weather (or maybe because of it), its people are known for their kindness and hospitality. Whether you're traveling from near or far, rehabs in the Midwest will make you feel at home during recovery. 
A Warm Welcome
They say home is where the heart is. But where, exactly, is the Heartland? Experts disagree about exactly which U.S. states are part of the Midwest.1 It certainly includes Wisconsin, Illinois, Indiana, Michigan, and Ohio. Some sources add Kansas, North Dakota, and South Dakota. Others say those same states are in the Great Plains.2 And no one's quite sure about Missouri.3 
However you define it, one thing's for sure: it's famous for its "Midwest nice" attitude.4 Locals go out of their way to make each other feel comfortable. There's even a special Midwestern way to apologize.5 People put effort into being kind, and supporting each other through hard times.
That might be due to the region's weather. Travel experts say temperatures in the Midwest "can swing 100 or more degrees between winter and summer."6 When it's warm out, residents spend as much time outside as possible. And in the colder months, people come together to keep warm. Random acts of kindness—like shoveling a neighbor's driveway—strengthen relationships year-round. This attitude informs the way many Midwestern rehabs approach treatment. 
Community Care
Addiction wreaks havoc on relationships. At many centers in the Midwest, treatment helps you improve your interpersonal skills. Some centers even offer family programs, so you and your loved ones can heal together. 
Family Therapy
You may be the person entering rehab, but you're not the only one who needs to heal. The team at Banyan Heartland recognizes this. In their program, loved ones get direct support from family specialists7 throughout the 1st year of recovery. These experts understand that treating the whole family system is an essential part of healing.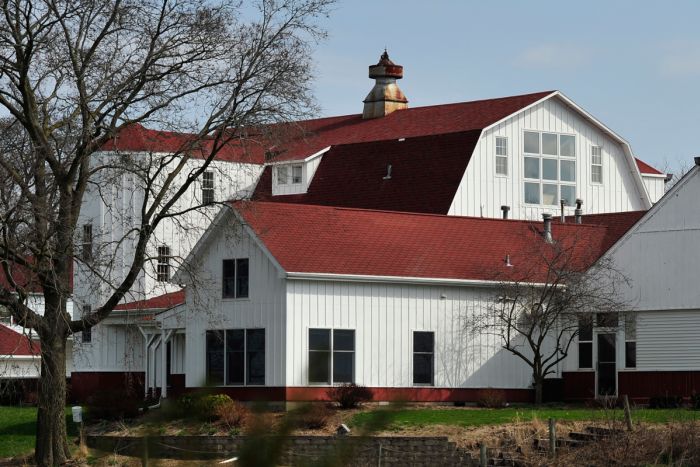 Positive Sobriety Institute, in Chicago, has a different approach to family therapy. Their program is a 3-day lecture series. Multiple families come together to learn about addiction and connect with each other. The goal is to improve communication and make your transition out of rehab as smooth as possible. If your family knows how to support you, you'll all be better prepared for the future. 
Most rehab centers define "family" broadly. Yours may include your parents, partner, children, or close friends. And during recovery, you might find that you need to step back from all of them. That's okay. Sometimes it's even necessary. And if you decide to take a break from those relationships, there are plenty of other ways to find support.
The Minnesota Model
As the name implies, the Minnesota Model of treatment began in the Midwest.8 In 1949, a small non-profit called the Hazelden Foundation started developing this approach. Since then, that small treatment center has grown into a nationwide organization. Hazelden Betty Ford Chicago is just one of their facilities, and rehabs around the world now use the Minnesota Model.
According to experts at Hazelden, the Minnesota Model "began with the revolutionary idea of creating a humane, therapeutic community."9 In this framework, people in recovery support each other, instead of only relying on their providers. Clients work through the 12 Steps and engage with their communities during rehab. This can help you to practice essential life skills, and to imagine your future. 
Experiential Therapies 
Talk therapy is an essential part of treatment, but it's not the only way to heal. It's also important to learn healthy coping strategies that you can keep using after rehab. Experiential therapy lets clients have fun, learn about themselves, and try out new hobbies. And in the Midwest, there are some beautiful ways to do just that. 
Live in Style, and Enjoy Adventure Outings
Throughout this region, major cities punctuate vast rural areas. In almost any town, you're just a short drive from nature. Some rehab programs, like Evolve Indy, take full advantage of this. On the one hand, clients are allowed to use cell phones and go on shopping trips during treatment. And on the other, you can go ziplining in the wilderness. In the Midwest, it's easy to balance the need for creature comforts with a longing for adventure.
The Heartland's Natural Beauty Can Help You Heal
Other rehabs, like Top of the World, immerse clients in nature throughout treatment. This ranch sits on 315 acres of countryside in rural Illinois, close to the Mississippi River. Clients can explore hiking trails10 or bike along Miller Creek. Programs like this one might be a good fit if you want a break from urban (or even suburban) life. During rehab, you'll learn to quiet your mind and enjoy the serenity around you. This can even be part of your treatment plan. Data shows that spending time outdoors helps people recover from addiction.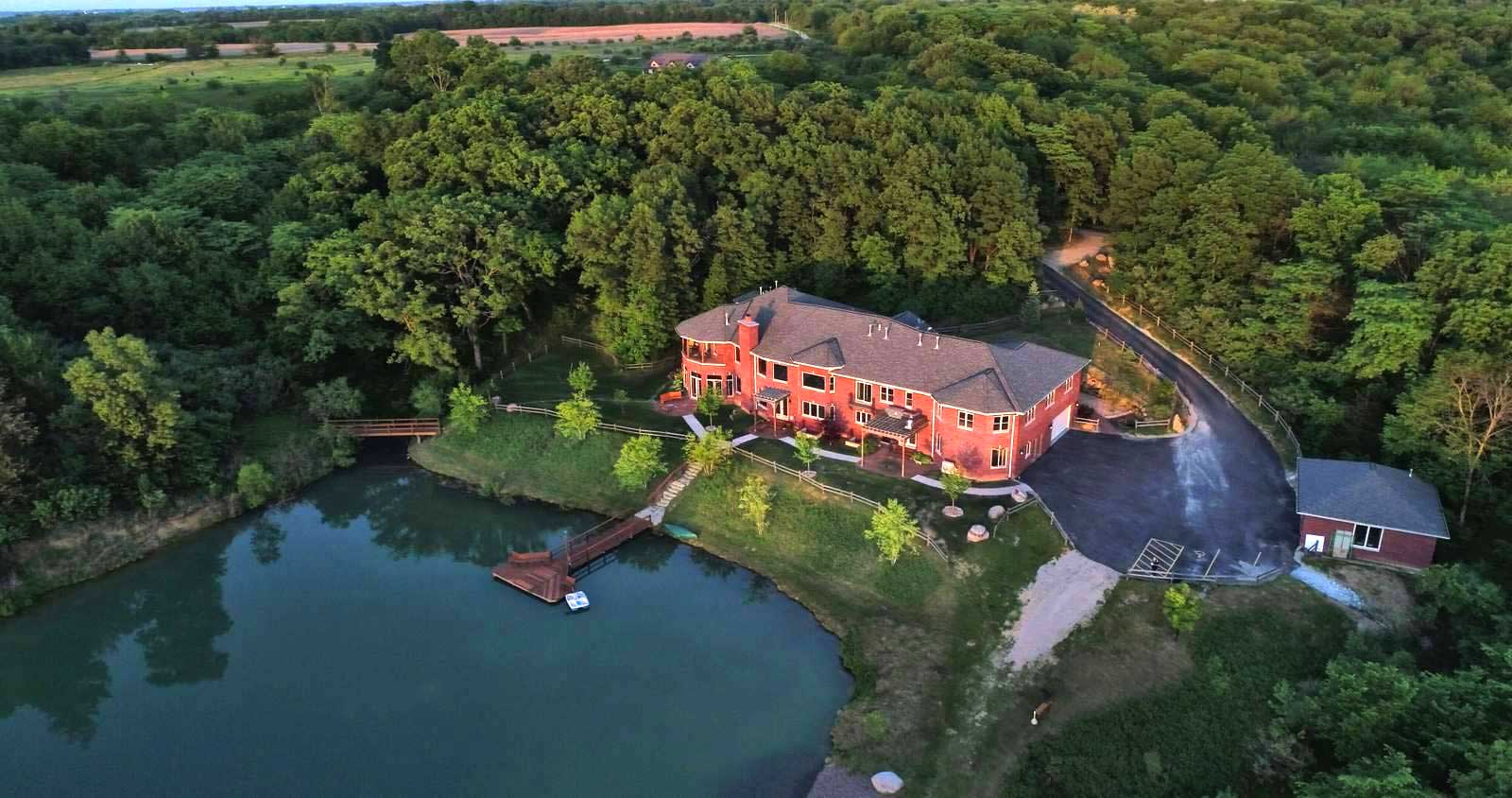 Just Keep Swimming Toward Recovery
There's a reason Michigan is known as the "land of 10,000 lakes." If you like water activities, you'll love summer in the Midwest. You can even find rehab centers located directly on a body of water, like Sana Lake Recovery Center in Missouri. In between therapy sessions, clients take paddle boats out to explore the facility.11
Lakes are beautiful at any time of year—but it's hard to take a boat out when they're frozen. Many of the outdoor adventures the Midwest has to offer are only possible in warmer seasons. But when you decide to start rehab, you may not have time to wait. And you don't have to. The centers in this area have systems in place to make recovery accessible, at every time of year. 
Flexible Treatment Options
If you want to avoid harsh weather, this area won't be a good fit for you in the winter. The region gets very little daylight in the colder months. In December, northern areas like Minneapolis, MN, can see as little as 6 or 7 hours of sunlight per day. Temperatures can go well below 0 °F, depending on your exact location. Most people prefer to spend the season indoors, enjoying warm drinks and good company. But the inclement weather doesn't need to interfere with your plans for recovery.
Virtual Therapy
Many Midwestern rehab programs offer more flexibility than you might find in other regions. This is important for clients with limited mobility. Even if you're snowed in, or physically healing from the effects of addiction, you can still access the support you need.
Some facilities, like Pathlight Mood and Anxiety Center Chicago, offer virtual treatment. Clients from 21 states can connect with providers online,12 getting "the same level of trusted care available at our in-person treatment centers." And that doesn't mean you'll be getting the exact same type of care. These specialists have additional training in telehealth. For example, they'll understand that you're living on your own, and that you have a life outside of therapy. 
Outpatient Services in Midwestern Cities
Perhaps because of its focus on community, the Midwest has many outpatient programs. These rehabs allow you to stay in touch with local friends and family during recovery. If those relationships are healthy, they can be a valuable source of support. 
Gateway Chicago Independence is one of many programs in the Chicago area that offers outpatient treatment. And although clients don't live on-site, they can connect with virtual support groups 24/7.13 These options may work especially well for people who already live in the Midwest. But you can also travel to the area for outpatient treatment. In that case, you could either stay in a sober living community or find temporary housing on your own. 
Traveling to Treatment 
Thanks to its central location, the Midwest is a travel hub for people coming from all over the world. That's especially true of Chicago's O'Hare International Airport,14 which boasts 193 gates, serving over 40 airlines.15 Other commercial airports pepper the area. You can fly into regional or international airports in Minnesota, Wisconsin, Michigan, Ohio, and Missouri.
It's also easy to drive to the Midwest, depending on the season. If you're coming from close by, it may be more cost-effective to get a ride to treatment. Just be sure your driver feels safe navigating inclement weather. And if it's too snowy to drive, you and your support person can even take the train to most major Midwestern cities.16
As easy as it is to get around in this area, you shouldn't travel to treatment alone. This is a delicate time, and it's vital to have social support. And you don't have to rely on your loved ones. Talk to the admissions team at your rehab about travel options, so they can help you get to treatment safely. 
Find Your Community in Midwestern Rehabs
No matter where you've been, or what you've been through, there's a place for you in the Midwest. This welcoming culture tries to make everyone feel at home, whether you're a visitor or a long-time resident. If you live nearby, it makes sense that you would want this kind of comfort during treatment. And if you're coming from afar, the Midwest is a great place to get the emotional support you need. 
Browse our list of luxury rehabs in the Midwest to learn about their treatment models, housing options, outdoor activities, pricing, and more.