Rehab is an opportunity for all-around healing. Although you will receive clinical care during your stay, that care is just one aspect of the experience. You'll also get to connect with people at a similar point in their lives, develop healthy new habits, and redefine your own wants, needs, and goals. In order to do this effectively, it's important to choose the right environment for you.
Rehabs in Colorado offer a unique combination of opportunities to do just that. Your time at a residential rehab center can be full of rich and inspiring new experiences. This diverse landscape is beautiful during every season, and especially appealing to more adventurous people. Many centers offer experiential therapies based in nature, encouraging their guests to go hiking, skiing, rafting, rock climbing, or even horseback riding. The cultural focus on healthy living and outdoor exploration invites clients to heal through interaction with the world around them. 
We paid a visit to Colorado to find out what makes treatment there so special. Hear from experts at All Points North Lodge and Gallus Detox Center about how this special setting promotes recovery.
Colorado's Revitalizing Landscape
To call the Colorado landscape "diverse" would be an understatement. This state has eight distinct regions, appealing to people from all walks of life who enjoy exploring the great outdoors. You can go snowboarding in the Rocky Mountains, soak in the Colorado Hot Springs, hike the Manitou Incline, or just enjoy the temperate weather and majestic views. Some facilities even invite clients to spend time outside during their regular therapy sessions.
Most of these activities can be either solo or group experiences, while more extreme sports may require a professional guide. Whether you want to push yourself to new heights or just commune with the natural world, outdoor sports can be a great opportunity for emotional catharsis. Experts agree that exercise has a positive impact on mental health.1 Some also hypothesize that the social component of sporting activities plays a role in this, which can be very helpful for people in recovery. Rehab is a place to start healing yourself, and to begin thinking about how you can heal in the context of your family and community. 
These external events let you learn about your internal experience in a broader context, and not just in the privacy of therapy. As Dr. Ryan Drzewiecki, Director of Clinical Operations at All Points North Lodge, explains, "it puts you in your place in the world." 
Because of the state's cultural focus on alternative medicine, many medical professionals in the area are especially qualified to help clients decide which treatments will work best for them. For example, you may choose to go through a medical detox program before arriving at a rehab facility, or you might decide to stay in a sober living environment after the first stage of treatment. By staying in close communication with your treatment team, you can choose your own adventure, both literally and figuratively.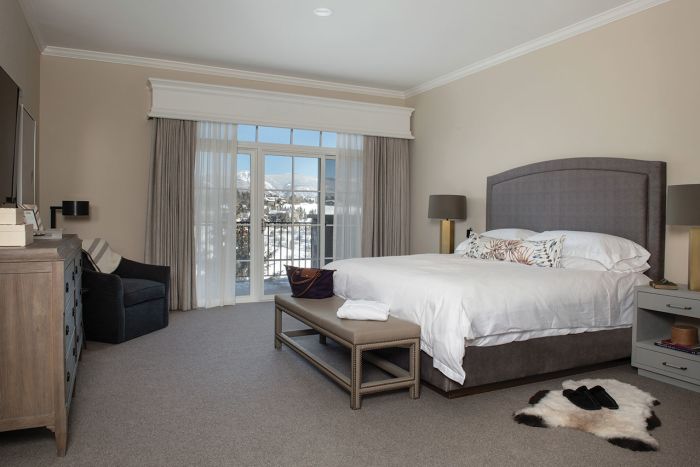 Experiential Therapy: Learning by Doing
Colorado rehab centers tend to take a holistic approach to healing. Many programs place a strong focus on experiential therapy, in which therapy techniques are delivered via hands-on processes. In the right context, activities like canoeing, kayaking, hiking, snowshoeing, and whitewater rafting can serve as transformative experiences. Dr. Drzewiecki explains:
"The experiential philosophy says that the way you do one thing is the way you do everything, or at least there's something to learn from the way that you experience everything. So we periodically pause during activities and say, 'What's going on for you right now? What are you noticing?' And we're able to use that as a therapeutic opportunity to look at what's happening." 
These outings also provide opportunities for clients to unplug and process the hard work they're doing in their sessions. Temporarily stepping outside of the conventional therapy box can spark new insights into your treatment experience. 
Physical activity is certainly an important part of treatment in this region, but it's just one facet of a much larger perspective. For example, some clients choose to begin recovery before they even arrive at a rehab center. Medical detox is a way to safely move past physiological dependence on substances prior to attending a longer program. 
Before Residential Rehab: Private Detox in the Heart of the Rockies
The Gallus Detox Center in Colorado is a highly regarded destination for medical detox, visited by people from across the U.S. Like any medical detox program, a team of doctors and nurses closely monitors patient progress—but the Gallus Method provides an especially high standard of care. 
So why do people come to Colorado for medical detox? Douglass Weiss, President and Chief Customer Officer at Gallus Detox Centers, says the state itself is a draw:
"First of all, Colorado is a destination in and of itself. We find that substance use patients like the outdoors. They may want to go skiing or kayaking or hiking after they've done detox. Denver is easy to reach if you're coming in for destination care, which a lot of our patients do. And the outdoor activity component complements the recovery journey very nicely."
Residents at the Gallus Center are treated by physicians who specialize in addiction. They use cutting-edge equipment to monitor every aspect of each patient's progress, from cardiac telemetry to video monitoring of every room. This practice ensures safety during every phase of treatment. And because detox is only the first step in a long-term recovery journey, in addition to daily doctor visits, patients also work with counselors and partnered rehab facilities to plan how they'll proceed after their discharge. 
Advanced Therapy Technologies for Specialized Care
Some Colorado luxury rehabs offer a unique opportunity to try innovative treatment technologies, like All Points North Lodge's float tank and hyperbaric oxygen chamber. President Jerry Vaccarro says these enhance clients' treatment experience:
"One of the things here at APN that we focus on is that we like to see ourselves as innovative and embracing technology. We have a hyperbaric oxygen chamber which is used in a lot of areas of medicine as an indicated intervention. We're now performing an investigation of it to see whether it has an impact, and we believe it does, in behavioral health conditions. For example, it looks to be effective when people have PTSD, traumatic brain injury, and other conditions of that nature."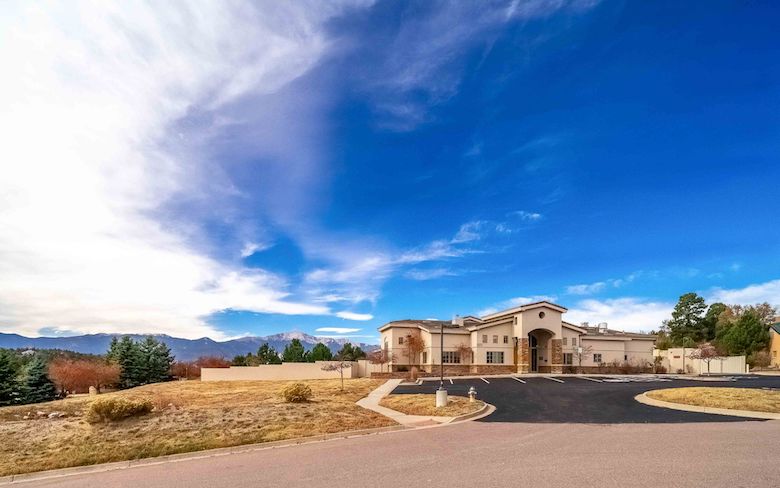 Traveling to Colorado for Treatment
As a popular tourist destination, Colorado is extremely accessible by plane. All major airlines fly into the Denver International Airport, including international flights. And if you're traveling to a facility far from Denver, there are 12 more commercial airports to choose from. Some rehab centers also offer free transport to and from the airport. If you're attending treatment in the winter, it's important to take the weather into account when making your travel plans, as flights or roads may be affected by snowfall. 
When you travel to a rehab center, you'll need to account for your safety throughout the trip: it's inadvisable for clients to travel alone. To help with this, luxury rehabs' admissions teams can often assist you in the planning process. Heather Charlet, the Director of Admissions at Gallus Detox Centers, explains that their facility has "a white-glove car service that goes to the airport, picks [clients] up and brings them straight to us. So we can help with all the aspects of planning to get them here safely."
Colorado offers a pleasant balance between rural and urban life. While its mountain slopes, hot springs, and remote wilderness areas are the epitome of natural beauty, they are still easily accessible. Both Denver and Boulder boast vibrant metropolitan areas, and numerous smaller towns pepper the countryside. Visitors can choose to be high in the mountains, near major-city conveniences, or anywhere in between.
At most rehabs, core programming takes place at the facility itself. However, the world around you can still have a great influence on your experience. This region is most compelling for people who appreciate vast open spaces and plenty of time outdoors. The landscape is an ever-present component of life in Colorado. 
Could Your Next Chapter Start in Colorado?
Traveling is a powerful way to mark a major change in your life. New scenery may help you gain a fresh perspective on your most deeply ingrained patterns. This is certainly not the right choice for everyone; some people may find travel to be too stressful at a time when life feels unmanageable. Remember that this is your journey. Recovery is, among many other things, the process of relearning how to trust your own judgment. The simple act of choosing the right facility for your needs can be very empowering. 
Whether or not you decide to travel, this is a time to start making changes. If you'd like the next chapter of your life to focus on holistic health and physical activity, Colorado has a great deal to offer. Outdoor adventures can allow you to learn new skills, take pride in your accomplishments, and most importantly, have fun in the process. 
To explore treatment options in this state, see our collection of luxury rehabs in Colorado.
---
Frequently Asked Questions About Rehabs in Colorado
What makes rehabs in Colorado unique?
Rehabs in Colorado offer a unique combination of clinical care in a beautiful natural environment. Clients can connect with others, develop healthy habits, and redefine their goals. Colorado's diverse landscape allows for outdoor experiential therapies like hiking, skiing, rafting, and more. This focus on healthy living and outdoor exploration enhances the healing process.
Why should I consider a rehab in Colorado?
Colorado's revitalizing landscape and cultural focus on alternative medicine make it an ideal choice for rehab. The state's diverse regions offer various outdoor activities, from snowboarding in the Rocky Mountains to soaking in hot springs. Outdoor sports and exploration contribute to emotional catharsis and positive mental health. Moreover, Colorado has qualified medical professionals who can guide you in choosing the best treatments for your needs.
How does experiential therapy play a role in Colorado rehabs?
Colorado rehab centers emphasize experiential therapy, delivering hands-on processes for holistic healing. Activities like canoeing, hiking, and snowshoeing serve as transformative experiences. These outings provide opportunities to unplug, gain new insights, and complement conventional therapy. Experiential therapy in Colorado encourages self-reflection and personal growth, promoting a comprehensive recovery journey.