If you love the sun, beautiful beaches, and holistic healing in a laid-back atmosphere, then attending a rehabilitation facility in Malibu could be a great choice for you. Malibu is known for its year-round warm weather and beautiful scenery, as it's located between the Pacific Ocean and the Santa Monica Mountains. It's hard to believe that Los Angeles is only a 30-minute drive away.
Many Malibu treatment centers take advantage of their location and temperate climate, offering programs like surf therapy in addition to outdoor excursions like beach walks or hikes. Holistic therapy is also a popular method of treatment throughout California, and several centers in Malibu embrace this approach.
You may want to start your journey to mental health and addiction recovery in Malibu if you enjoy ocean views, a warmer climate, and unique therapy techniques focused on the outdoors and alternative medicine.
Malibu's Inviting Climate and Landscapes
Malibu is in close proximity to nature, with stunning views in every direction. Malibu's 11 public beaches are located along 21 miles of coastline on the famous Pacific Coast Highway, and include some of the best beaches in California, including Zuma Beach and El Matador State Beach.
Several recovery centers, such as Oceanside Malibu, are located right on the coast. You'll be able to hear the sounds of the waves from Malibu Beach as you work on healing, take long walks by the water, or participate in beach fitness activities.
Mountains rise up behind the city, providing an abundance of hiking opportunities with beautiful views. Malibu has plenty of parks, including the Santa Monica Mountains National Recreation Area, which has over 5,000 miles of hiking trails on 156,000 acres of land. Solstice Canyon Park and Malibu Creek State Park are 2 other popular outdoor recreation areas that people enjoy exploring.
Some centers, like Cliffside Malibu, are located in the mountains themselves. This scenic landscape offers plenty of space for peaceful reflection. You can either explore the trails nearby or relax on the sun deck to take in the stunning views of the Pacific Ocean.
Malibu's Mediterranean climate means you can comfortably enjoy outdoor activities like swimming, hiking, and biking in any month of the year.
Unique, Recovery-Focused Activities
Many centers offer activities that are best experienced in the California sunshine. Between the ocean and the mountains, there are endless opportunities to explore the outdoors. And because California is such a multicultural hub, some centers offer opportunities to visit nearby museums and attractions.
Surf Therapy
Several rehabs, including Oceanside Malibu and Cliffside Malibu, offer surf therapy for their clients. Surf therapy is a healing modality1 that "combines surf instruction, surfing, and structured individual and/or group activities to promote physical, psychosocial, and psychological well-being." One study found that surfing improved overall well-being for combat veterans with post-traumatic stress disorder (PTSD),2 and offered both a respite from the symptoms of this condition, and increased positive feelings gained from connecting with peers.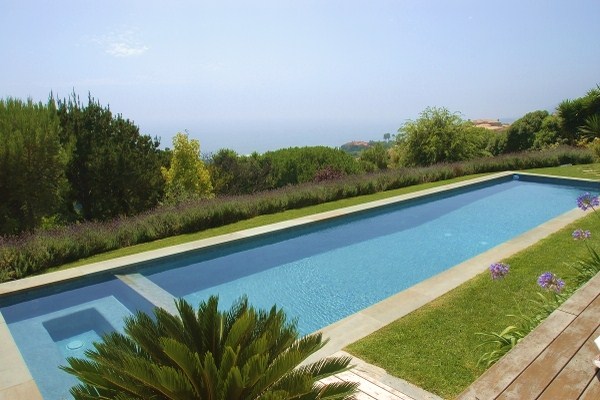 Surf therapy is also a promising method of treatment for adolescents. Research shows that surf therapy has a positive impact on mental health,3 improving emotion regulation, social competencies, and social connections, while decreasing behavioral problems and depressive symptoms in youth experiencing psychological difficulties. Another study found surf therapy improved adolescents' self-confidence4 through the feelings of accomplishment that come from mastering a new skill, a sense of escape, and strengthened social connections. Paradigm Teen & Young Adults Treatment understands the positive effects that surf therapy can have, and offers this activity to its adolescent and young adult clients.
Other Outdoor Activities and Experiential Therapies
Because Malibu is so close to the beach, many centers invite their residents to go on beach walks, or engage in related activities like swimming and hiking. The region's warm weather gives clients plenty of opportunities to relax in the fresh air throughout every season. Milestones Ranch even holds therapy sessions while walking on the beach.
According to research, exercise can help clients navigate addiction recovery,5 and participating in new activities can build confidence through the mastery of a new skill. Oceanside Malibu encourages clients to participate in surf therapy, rock climbing, horseback riding, fishing, and other adventure outings. These exciting experiences can help clients find new hobbies and improve the mind-body connection, all while working through difficult emotions that may not easily come up during talk therapy.
Events and Cultural Outings
Milestones Ranch offers exposure therapy activities both on and off their 160-acre private property. This center's take on exposure therapy, which they term "supervised sober recreation,"6 lets clients participate in activities while sober that they may have only previously done with drugs or alcohol. Clients can attend musical performances and dance parties at the ranch, in addition to weekly outings at comedy clubs, museums, concerts, movie theaters, and more off the property. According to this treatment team, participating in exposure therapy helps "build the client up through social and sober activities, providing the practical skills and confidence needed to socialize without the use of drugs."
After some time in treatment, Milestones Ranch even gives clients opportunities to plan outings themselves with other friends from nearby sober living houses. This can help clients get accustomed to being in social settings while sober.
Specialized Treatment for Teens and Young Adults
Building community is important in recovery, as studies show that people with more close friends are more likely to recover from addiction.7 And oftentimes, people may find it easier to make friends with peers that they can relate to. Because of this, it may be beneficial for adolescents and young adults to attend teen-specific treatment centers surrounded by others of their own age.
According to Visions Adolescent Treatment, "Adolescents need to be approached differently than adults because they are still developing their emotional and environmental understanding." With this in mind, the center only treats adolescents between the ages of 13-18. They provide daily activities and hold events at their rural rehab center, set in the Malibu hills to minimize distractions and keep the focus on recovery.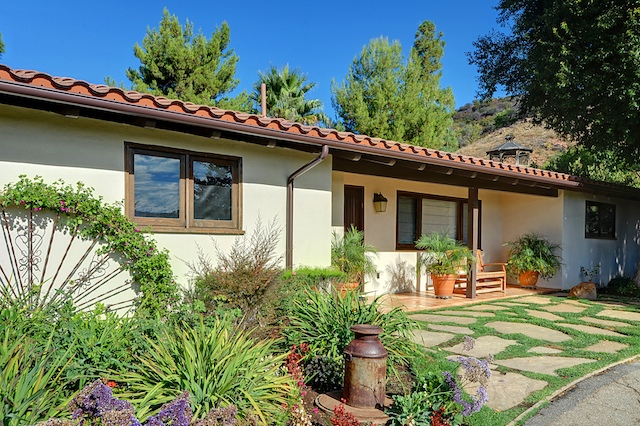 "When I came to Visions, I was extremely depressed and emotionally volatile. I was anxiety-ridden and I really didn't see the point in life," says JuliAnn Crommelin, a Visions Adolescent Treatment alum. "Visions not only got me sober, but they gave me the life that I never knew I always wanted."
"It's About a Non-Judgmental, Supportive Environment"
Paradigm Teens & Young Adults Treatment caters to clients aged 12-26, although teens and young adults are treated separately. Paradigm Treatment conducted a study that followed up with 195 of their clients a year after completing treatment and found that their depression, anxiety, and stress levels significantly decreased during rehab,8 compared to reported levels at their intake.
Paradigm focuses on creating a community-based environment that fosters healing and space for reflection. Dustin Wagner, Paradigm's COO, explains:
"We know right off the bat it's about building a relationship. It's about a non-judgmental, supportive environment…Where other clients are also supporting each other. This program is transforming lives and providing hope to these families."
Both Beachside Teen Treatment Center and Pacific Teen Treatment also focus exclusively on treatment for teens and their families. Pacific Teen Treatment even offers academic activities so that teens don't fall behind in school during their recovery process.
As their parent, you may need to make treatment decisions for your teen. As JuliAnn from Visions Adolescent Treatment says,
"I'm grateful that my mom knew what to do with me, because at that point in my life I didn't know what I needed, and looking back on it, I needed a parent who knew to call the professionals."
Malibu's Top-Notch Care
Malibu's treatment facilities are highly regarded nationwide. Cliffside Malibu and Seasons in Malibu rank among the best rehab centers in California,9 according to Newsweek. The survey reviewed addiction recovery programs throughout the U.S. based on their quality of service and overall reputation.
Some centers focus on smaller group sizes in order to offer more personalized treatment. For example, Oceanside Malibu only accepts 6 people at a time. This allows them to offer each client a highly individualized experience. They also focus on building community within this small number of clients.
Director Dave Johnson describes Oceanside Malibu's welcoming atmosphere:
"When people come to Oceanside, we try to create a family-like environment where people are allowed to heal and feel safe enough, and in doing that we try and break down that shame and guilt and get rid of it because it doesn't serve any purpose."
A Holistic Approach to Healing From Addiction
Mindfulness is a powerful way to approach recovery.10 According to experts at UC Berkeley's Greater Good Magazine, mindfulness is defined as "maintaining a moment-by-moment awareness of our thoughts, feelings, bodily sensations, and surrounding environment, through a gentle, nurturing lens." This practice encourages you to focus on the present moment, which helps alleviate anxiety about past painful or stressful situations and potential future ones. Studies have shown that meditation can aid in addiction recovery11 by decreasing cravings and improving control over one's emotions.
Many centers incorporate mindfulness practices into their treatment programs, taking a holistic approach to treatment. Summit Malibu, for example, blends Eastern and Western mindfulness practices to help clients with the physical, mental, and spiritual symptoms of addiction. Clients can participate in yoga, art therapy, meditation, relaxation therapy, somatic experiencing, and more. William Oswald, the center's CEO and Founder, says:
"To treat substance abuse and mental disorders12 we must go deeper than the physical being. As a recovering addict, I know that healing comes from within. That's our mission at Summit Malibu."
Avalon Malibu incorporates experiential therapies like traditional Chinese medicine (TCM), herbs, and neurofeedback into their programs, along with mindful practices like meditation, yoga, and qi gong. TCM includes natural products and acupuncture, which are especially helpful in treating opiate addiction. Acupuncture may help alleviate withdrawal symptoms13 and possibly even help clients avoid a relapse. This modality can also improve the immune system, have a positive effect on memory, and decrease the likelihood of neurological disorders.
Cliffside Malibu offers many different forms of holistic therapies and treatments, like Reiki, acupuncture, hypnotherapy, and more. These practices can help bring clients peace and promote healing, especially when combined with Malibu's beautiful natural setting.
Ease of Travel to Malibu
Malibu is easily reachable by plane, and is just a short drive from Los Angeles International Airport (LAX), one of the largest airports in California and busiest in the U.S. It's hard to believe that this coastal haven is so close to such a busy metro area, but that certainly makes travel much more convenient.
Since Malibu is located right along Highway 1, which has some of the best views in California, it's also easily accessible by car.
Peaceful Addiction and Mental Health Recovery on the Coast
It's up to you to determine the best place to start recovery. Traveling to Malibu for rehab might make sense if you'd like a more peaceful, quiet setting surrounded by mountains and beaches, and would like to try beachside experiential therapies.
Malibu's tranquil surroundings may offer you clarity and a sense of calm, so you can focus all your energy on healing. However, this setting may be too quiet for some clients. Even with Los Angeles so nearby, treatment in Malibu may not be a good fit if you feel more comfortable in a big city.
See our collection of luxury rehabs in Malibu for an inside glimpse into treatment, including virtual tours, pricing, and reviews.
---
Frequently Asked Questions About Malibu Rehabs
What rehab programs are available in Malibu?
Malibu treatment centers take advantage of their ideal location and climate, offering activities like surf therapy, beach walks, and hikes. Holistic therapy is popular in California, and several centers in Malibu embrace this approach.
Why go to rehab in Malibu?
What city in California has the best rehab?
Malibu's treatment facilities are highly regarded nationwide. Cliffside Malibu and Seasons in Malibu rank among the best rehab centers in California, according to Newsweek (based on quality of service and overall reputation).