Detoxing from substance misuse can be challenging and even dangerous. To do so successfully, most people need professional care. And because recovery looks different for everyone, that care might include medical treatment, talk therapy, or holistic healing. You can find all of these modalities at detox centers in California.
The Golden State is known for its natural beauty, amazing weather, and focus on holistic health. Many California luxury rehabs also cater to elite clients. Both detox and long-term recovery programs in this area can offer support to meet your unique needs.
Recovery Begins With Detox
Alcohol and drug detox1 is the process of interrupting the physical or psychological dependence on substances. It will almost certainly be physically uncomfortable, and it may also have greater risks. Detoxing from certain substances, like alcohol and opiates, can be dangerous without proper medical supervision.
As you progress through the various stages of detox, you may experience symptoms such as anxiety, difficulty sleeping, tremors, and intensified cravings. Because of these concerns, it's best to begin this process in a detox facility with trained staff on hand. Many private residential treatment centers employ medical doctors, nurses, psychiatrists, and talk therapists. This team of experts is there to keep you safe and comfortable throughout the process.
During inpatient detox, you may have access to several therapeutic modalities. For example, you may be prescribed non-addictive medications to help alleviate symptoms of withdrawal. You might also speak with a talk therapist, or even connect with fellow clients. Gratitude Lodge, for example, has a strong focus on community care. According to their team,
"Detoxification can be the most difficult part of early recovery, which is why we offer personalized care, group therapy support and an encouraging environment."2
Most luxury rehabs offset the discomfort of detox with extremely comfortable surroundings. You will likely have a private room, a TV, and even access to wifi while in detox. Some programs actively encourage clients to stay in touch with friends and family during their stay, getting support from loved ones at every stage of healing.
Who Is a Candidate for Detox?
Anyone ready to stop misusing substances is a candidate for detox. No matter which substance you've been using, whether you have a physical dependence on it, or how severe your substance use disorder is, detox can be a helpful place to start. That being said, it's not necessary for everyone. Some clients may be able to safely detox without close medical supervision, depending on their specific history of substance use.
There are many different ways to approach detox, and some of them can be inappropriate or even unsafe for certain clients. When you're ready to begin this process, start by learning more about the various programs available.
Medical Detox for Physical Dependence
Certain substances are more likely to cause physical dependence,3 which occurs "when a person requires one or more drugs to function. Abruptly stopping the substance may cause physical symptoms of withdrawal." If you're physically dependent on a substance, it's extremely important that you stop using it under close medical supervision.
Detoxing from alcohol, opioids, or benzodiazepines can be especially dangerous to attempt on your own. If you struggle with any of these substances, it's best to begin recovery by consulting with a medical professional. Depending on your specific health history, you may be given certain medications to help with detox.4 It's absolutely vital that these medications be prescribed by an expert who is well-acquainted with your health history.
Because withdrawal from alcohol, opioids, and benzodiazepines can have such challenging side effects, some programs focus on helping clients heal from using these specific substances. AToN Center, in San Diego, is one such detox center. They offer a 3-to-1 ratio of staff to clients,5 ensuring that every resident gets the attention they need and deserve. After detox, clients may decide to enter their longer inpatient program, which treats a greater diversity of conditions.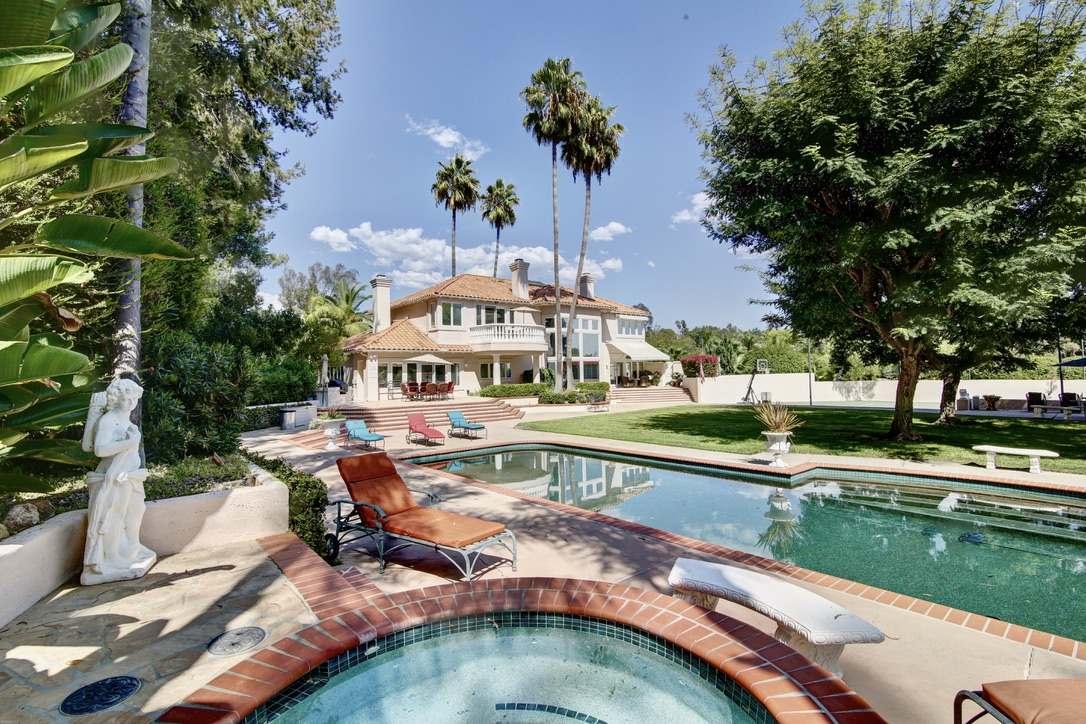 It's important to remember that detox, like the rest of recovery, is an extremely personal process. Although you may be temporarily focused on your physical symptoms, you can also expect to go through a series of extreme emotions. Because of this, it's important to find a program that also offers support for mental health.
Holistic Detox for Psychological Dependence
The physical symptoms of detox can be overwhelming, and even dangerous. But the emotional aspect of healing is just as important. Some substances, like crack cocaine, have minimal physical withdrawal symptoms.6 Despite this, the cessation of any illicit substance can have an extreme and immediate impact on brain chemistry and mental health.
Detox may be an appropriate way to begin recovery, even for clients without physical dependence on substances. Although certain programs, like AToN, only treat physical withdrawal, other rehab centers are open to anyone with a substance use disorder.
And even if you have no physical withdrawal symptoms, you may still face some serious risks. Many clients experience severe mental health symptoms during detox,7 such as depression, suicidal ideation, anxiety, and more. When you begin recovery, it's absolutely vital to get the care you need, especially at first, while your brain chemistry is changing quickly. You don't have to do it alone or in isolation. On the contrary, you can choose to have this experience in a beautiful, inspiring setting.
Attending a Detox Program in California
Rehab programs in California tend to offer holistic detox, with a focus on sustainable health and wellness. Many of these treatment facilities offer personalized treatment, which honors the unique goals of each individual client. Because of this, California's detox centers offer a wide variety of services.
Medical Care in a Natural Setting
Many people entering recovery have more than one diagnosis. You may have a co-occurring mental health diagnosis, a chronic physical illness, or a condition that developed in response to substance misuse, like a nutritional imbalance. And any of these conditions may require medication that impacts the process of detox.
It's absolutely possible to recover from more than one condition at a time, but doing so requires expert medical care, tailored to meet your needs. At Monarch Shores, for example, clients work with an on-staff doctor who "will design an individually tailored medication regimen that reduces any discomfort or pain, any gastrointestinal issues, reduces or completely eliminates tremors and shakes, allows you to sleep, reduces anxiety, and improves cognitive functioning."8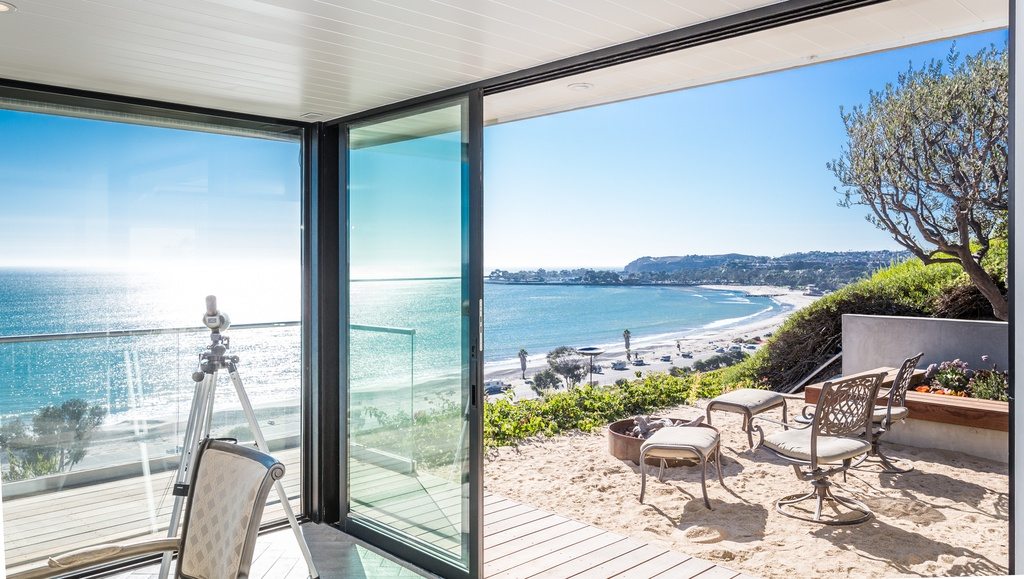 And in beautiful, temperate California, this medical attention doesn't have to be isolating. Even if you spend most of your detox inside the facility, you can enjoy a view of the surrounding landscape. And when you're ready, you may be able to spend some time exploring or simply relaxing in the fresh air. For many clients, communing with nature is an extremely important part of holistic healing.
Drug-Free Detox
Some clients may prefer to detox in an even more natural way, without using any medication. This strategy may be a good fit for people without co-occurring disorders, who want to have a more spiritual experience of recovery.
This type of holistic healing can do more than help you detox; it can also teach you healthy, sustainable habits for self-care. At The Holistic Sanctuary, in Baja California, clients follow a personalized treatment plan that may include massage, Reiki, yoga, nutrition counseling, and other similar modalities. Clients receive no medications, although they may have access to alternative treatments such as ibogaine therapy.
Drug-free detox is not appropriate for everyone. If you've been using alcohol, opiates, or benzodiazepines, this can be extremely dangerous. The same is true for people with additional diagnoses that require daily medication, including physical and mental health concerns. If you're interested in this type of healing, be sure to get approval from a medical doctor in advance.
Whatever medications you do—or don't—use during detox, remember that physical healing is just one facet of recovery. Some California rehabs offer complementary therapies that are designed to treat physical, mental, and behavioral health.
Complementary Therapies
Sometimes the detox process offers more than just medical attention. Detox programs here may combine medication-assisted treatment with psychotherapy and holistic approaches like massage or music therapy to ease withdrawal symptoms and improve the detox experience.
Certain experiential therapies may be too physically strenuous for clients in detox. Your healthcare team will be on hand to help you decide which activities will best support your recovery process. In early detox, you may benefit most from relaxing with a good book, listening to music, or just sleeping. Following this, many clients benefit from talk therapy, nutrition counseling, and similar modes of healing.
Detox Is Just the First Step
Detox is an effective way to begin recovery, but it's only the beginning. There are some dangerous myths about addiction treatment,9 including the idea that detoxification "cures" substance use disorders. On the contrary, although it ​​can be successful in cleansing the person of drugs and withdrawal symptoms, detoxification does not address the underlying disorder, and thus is not adequate treatment." One study in particular found that patients who followed detox with formal inpatient treatment had "significantly better" outcomes.10
Some clients choose a long-term rehab facility before they even enter detox. Otherwise, you may be able to plan your next steps during this initial stage of recovery. At most luxury rehabs, your providers will help you plan for the future, ensuring your continuity of care after detox.11
Life After Detox
Your experience of detox can set the tone for the rest of your recovery process. Although it only lasts a short time, you may have experiences that inform some important long-term decisions. Because of this, it's important to choose a detox program that aligns with your values.
There's no right or wrong way to go about recovery. Although it's not necessary for everyone, detox can be helpful for anyone. If you'd like to begin this process in an environment that focuses on holistic health, one of California's programs might be a good fit.
To learn more about this process, you can browse our list of detox programs in California.
---
Frequently Asked Questions About California Detox Centers
What types of services are offered at California luxury detox centers?
Is medical supervision necessary during detox at California luxury detox centers?
Yes, medical supervision is crucial during detox, especially when coming off of substances like alcohol and opiates. These substances can have dangerous withdrawal symptoms, and detoxing without proper medical supervision can be risky. Detox centers employ trained staff, including medical doctors, nurses, psychiatrists, and therapists, to ensure clients' safety and comfort throughout the process.
What are the benefits of holistic detox at California luxury detox centers?
Holistic detox combines medical care with a focus on sustainable health and wellness. These centers offer personalized treatment, honoring each client's unique goals. Clients receive expert medical care in a natural setting, where they can enjoy beautiful surroundings and commune with nature. Holistic detox also provides an opportunity to learn healthy, sustainable habits for self-care and may include complementary therapies like massage, yoga, and nutrition counseling.