Rehab is just one step on the road to long-term recovery. It's also important to make plans for aftercare, so you'll continue getting the support you need after inpatient treatment. For many clients, online aftercare is the most accessible option. You may even be able to participate in virtual therapy through your residential rehab program.
Since the events of 2020, it's become the standard for most healthcare visits to occur online. This may include anything from mental health services, like talk therapy, to regular appointments with a general practitioner. Certain visits require in-person interactions, but these have become limited, and in some cases, even discouraged.
While this began as a way to protect clients and providers from contagion, it's rapidly becoming the standard. We may see this practice continue for years to come. And it has many benefits, even for those at a low risk of contracting disease. Telehealth provides an unprecedented level of accessibility for clients who can't easily see providers in person. This may include people with mobility concerns, clients in areas with severe weather, or those who want to stay in touch with practitioners who are far away.
The popularity of telehealth has grown extremely quickly, and technological tools are continuing to develop. Some clients—and providers—may still be learning exactly how this type of healthcare works. And we can expect the specifics to change over time.
What Is Teletherapy?
Teletherapy is a type of telehealth, and refers specifically to mental health services that take place online. Most commonly, clients will connect with providers through HIPAA-compliant video chat platforms. There are a growing number of online tools that meet the legal requirements for privacy, such as Doxy and Zoom for Healthcare.
Many clients use these tools to meet with providers as they normally would in person. For example, you might schedule weekly appointments with a talk therapist, meeting via video chat instead of in person.
Although teletherapy was popularized in 2020,1 it's been around for a long time. "In 1959, the Nebraska Psychiatric Institute was using early videoconferencing to provide group therapy, long-term therapy, consultation-liaison psychiatry, and medical student training." It grew much more popular as the general population started using the internet. Researchers began comparing it to other types of medicine in the 2000s, and found that it was "as effective, but slightly different, than in-person care."
Despite its long history, more information is still needed to determine whether it's effective for everyone. As more people turn to telehealth, there is hope that researchers will be able to collect enough data to answer this question.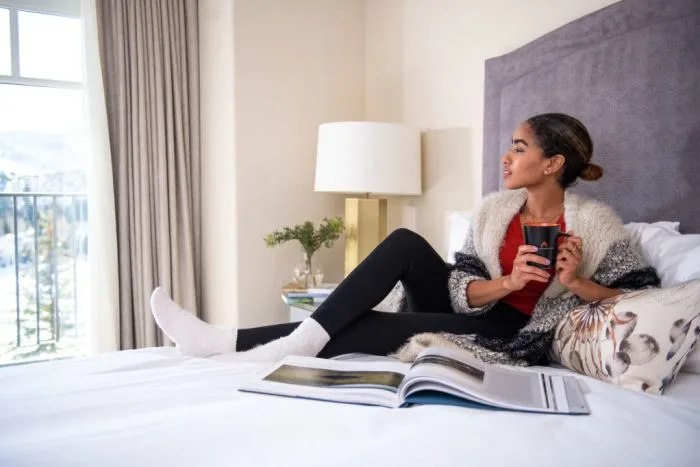 Is Online Therapy Effective?
Although there is more research to be done, online therapy has been proven to be extremely helpful for certain clients. This is primarily due to its accessibility. In some cases, experts recommend a mix of online and in-person services.
According to one study, "Telehealth may help engage patients in addiction treatment2 by improving access and convenience." Additional research is needed to confirm that benefit and to determine how best to tailor telehealth to each patient's circumstances and with what mix of in-person and telehealth services.
Others believe that telemedicine should be the standard way of providing addiction treatment services,3 like Robert Caudill, M.D., a member of the American Psychiatric Association's Committee on Telepsychiatry:
"'We should be doing it immediately; the more, the better,' said Robert Caudill, M.D., a member of the American Psychiatric Association's Committee on Telepsychiatry. 'It's exploded in the past week, obviously,' he told ADAW in a Zoom interview on March 23. But he thinks it should be the norm."
However, online therapy has some noteworthy limitations. Some of these concerns are especially relevant to people healing from substance use disorders. For example, people in recovery from opioid addiction may be prescribed methadone. It's important for this treatment to include office visits, to monitor the client's physical and mental health. Even in these cases, some may benefit from supplementing in-person treatment with virtual services. And fortunately, many types of mental health services are available online.
Online Talk Therapy
Just a few years ago, online counseling was rare, and often dismissed. Lori Gottlieb, psychotherapist and bestselling author, wrote,
"If you had asked me what I thought of online therapy sessions4 before the coronavirus pandemic, I would have said, trying my best not to sound dismissive, 'Well, I'm sure they can be helpful in certain ways — but I wouldn't call them therapy.'"
However, recent events have made individual teletherapy a necessity. A huge number of therapists moved their practices online5 with very little notice. And despite their previous opinions, many have grown to appreciate these online sessions. After reflecting on her experiences throughout 2020, Gottlieb concludes that this modality illuminated certain details of her clients' lives, "breaking down the facades we all construct and highlighting our shared humanity."
And whether or not these therapists plan to return to seeing clients in person, the fact remains: now, we know it can be done. This has important implications for the alumni of residential rehab programs. Specifically, it may mean that you can maintain certain therapeutic relationships after you complete inpatient treatment.
At All Points North Lodge, for example, some clients continue to receive services after they leave rehab. Jerry Vaccaro, President of this facility, explains:
"For substance use disorders, the recidivism or relapse rates are huge. Rather than facilitate this revolving door that patients often experience, we've invested in virtual therapy so that when you leave, you stay connected."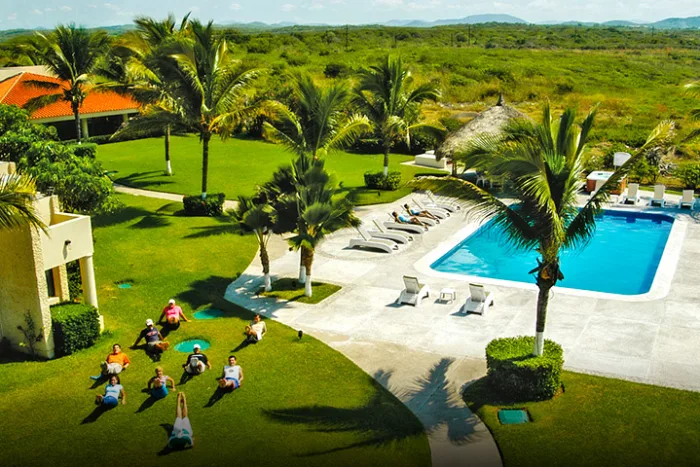 Staying with the same therapist may help ease your transition out of residential treatment. You won't need to spend time researching providers, or sharing your personal history with someone new. Instead, you'll simply continue the conversation, updating your provider on your progress in a different environment.
However, this service isn't always available. First, some rehabs may require their providers to focus only on inpatient services. And regardless of your program's policies, "all psychologists and other professional health providers must be licensed by the state in which they practice."6 If you travel out of state or out of the country for treatment, you may or may not be able to see the same provider after you return home. Despite these limitations, you may still be able to access other virtual mental health services, provided by more local groups.
Web-Based Support Groups
While strict regulations govern online talk therapy, fewer rules apply to support groups. Organizations like A.A. and N.A., for example, are simply groups of people coming together to talk about their experiences. Because they are usually facilitated by members, and not by licensed professionals, they have fewer issues with liability.
If you have a reliable internet connection, you can easily attend an online 12-Step group meeting. Several non-12-Step groups, like SMART Recovery, also host virtual sessions. These meetings are available worldwide, to anyone who can access the site.
Because online support groups may be hosted from any location, they cross countries, cultures, and time zones. This provides an unprecedented level of accessibility. While it may be difficult to find an in-person meeting at 4 am on a Saturday, you may be able to attend one that's hosted in a distant location, simply because of the time difference. But make sure to check that the meeting you choose takes place in a language you understand!
Your rehab program may also offer online support groups. At Oceanica Treatment Center, for instance, has a very active alumni program, in which you will be invited to attend weekly virtual sessions for 6 months after treatment. The team at this facility is committed to staying in touch with clients long after this six-month period, supporting them in their continued recovery journeys.
Apps Support Continued Sobriety
Mobile apps are increasingly popular with people of all demographics, including rehab alumni. These platforms are extremely accessible; unlike talk therapy or support groups, you can use them casually and repeatedly throughout the day. It may not be appropriate to speak at A.A. meeting while you're waiting in line at a coffee shop; however, it's perfectly acceptable to look at your phone.
There are a variety of sobriety tools available for smartphone users, many of which are free to use. Some of these apps focus on alcohol use,7 while others let you customize your settings. For example, if you stop using illicit substances as soon as you enter rehab, and then quit smoking several months later, you may be able to track your progress in both these efforts using one app.
Every app is different, but most of them share some common features. You might read daily inspiration quotes, celebrate milestones, or even connect with a sober support network. This is also a powerful way to share your progress with friends and loved ones, either through a share function or simply by taking a screenshot of the app itself.
And if a sobriety tracker isn't right for you, there are many other health and wellness apps that may support your recovery. For example, many clients find that they benefit from mindfulness and meditation exercises. Others may want to focus on nutrition, in which case a calorie tracker may be helpful.
Much more research is needed regarding the efficacy of these apps for mental health. When used with intention, they may be very beneficial. However, self-directed processes are no substitute for talk therapy. It's very important to use these tools to supplement—and not to replace—professional care.
Online Therapy Makes Aftercare Accessible
Following rehab, it's vitally important to engage in aftercare. This stage of recovery looks different for every client. And as you plan for the next stage of your life, it's extremely important to get advice from your team of providers. As experts, they'll be able to guide you toward resources that support your specific goals.
For many clients, aftercare is made possible by these virtual options. And even if you don't face specific barriers to receiving in-person treatment, online care can simplify the logistics of recovery. As a result, it can help make your healing process more sustainable.
Search luxury rehabs to learn more about treatment and aftercare and reach out to centers directly.
---
Frequently Asked Questions About Virtual Aftercare
How can I continue my recovery after leaving rehab?
After completing a rehab program, you can continue your recovery journey with virtual support through teletherapy or virtual support groups. These alternatives to in-person aftercare provide a convenient option for maintaining sobriety.
What are the benefits of using virtual aftercare services?
Virtual aftercare services, like online therapy and support groups, are a convenient way to access additional support in early recovery. These services can also provide flexibility for those with busy schedules.
How effective is online aftercare for addiction treatment?
Studies show that online aftercare for addiction treatment can be just as effective as in-person aftercare. Virtual services like teletherapy and online support groups are proven to improve treatment outcomes and reduce the risk of relapse.