Attending rehab marks the start of a new chapter in your life. No matter where you go, you'll be entering a time of great change. As positive as this may be, it's also very stressful. For some people, it's helpful to change every aspect of their life at once; traveling to a new environment can kick-start that process. For others, it's better to focus only on their internal changes, without being distracted by external stressors. 
It's important to choose an environment that will support your healing process. There's no right or wrong place to heal, just the right place for you. If you already have a location in mind, you can narrow your search to that geographical area. If not, you might want to weigh the pros and cons of traveling for addiction treatment versus staying close to home.
Why Travel to Rehab?
There are luxury rehab facilities all over the world. Some of the programs that suit you best might be located in other states, or even other countries. If you're at all interested in travel, it can be inspiring just to consider these options, whatever you ultimately decide.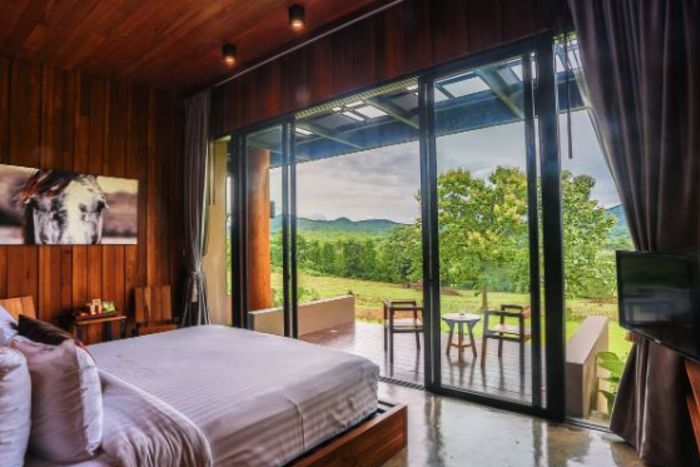 Pros of Traveling to Rehab
Research suggests that a change of scenery may have a positive impact on neurochemistry.1 According to Aaron Heller, an assistant professor in the University of Miami's Department of Psychology, there is "a connection between real-world exposure to fresh and varied experiences and increases in positive emotions." In layman's terms: just the act of visiting a new place or having a new experience might make you happy. 
Destination rehabs tend to offer activities that are unique to the area, which you may not be able to access at home. These programs encourage clients to actively build better habits, in place of unsustainable behavior. And remember, healing can be fun! Various rehab centers offer a wealth of adventure therapies, such as skiing, scuba diving, or even going on safari. 
Local culture can also have an impact on your inpatient experience, even if you don't completely explore the surrounding area. In some cases, the cultural context within the rehab center itself is extremely impactful. Tony Tan, the CEO of 180 Sanctuary At PuriPai Villa, has worked at multiple destination rehab facilities in Thailand. He explains, 
"The client experience is also unique, because there are clients from all over the world that are coming together: from the States, Australia, Europe, and Asia. They each bring with them a different aspect of their experience. That really strengthens their awareness in their recovery journey."
Traveling to rehab may give you the inspiration you need to restructure your relationships. You'll have the chance to connect with people who have a great diversity of life experiences, which can help you view your own life from a fresh perspective. What's more, this geographical distance can provide you with emotional distance from negative influences. This is an excellent opportunity to step away from toxic relationships, whether you're setting permanent boundaries or just taking a much-needed break.
Cons of Traveling to Rehab
Distance can be powerful. Depending on your personal experience, that may have a positive or negative impact on your mental health. The act of traveling itself can be difficult, especially if you're struggling to keep yourself safe. Most rehab facilities will provide clients with transport to and from the airport, but being alone on a long flight may still be a risk. You may need to ask for more support, and plan around more logistics, if you're headed to a distant location.
These aren't the only logistics to consider. If you plan to use insurance to pay for your stay at rehab, you may need to do more legwork to ensure you'll have adequate coverage. Some insurance plans cover you overseas, but not all; for example, Medicare and Medicaid generally don't cover treatment at a destination rehab.2
After you arrive at a destination rehab, you may face some communication barriers.  If you choose to take a break from all outside communications during treatment, this may be less of a concern. However, you might choose to keep working while you attend rehab. If you plan to stay in touch with work, friends, or family during your stay, be mindful of the time difference. You'll also want to be sure that you have access to internet and cell phone service, and that these amenities are permitted by your program.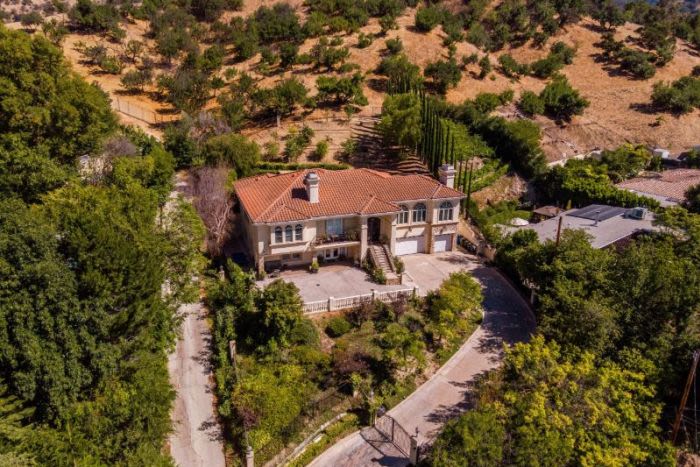 Why Attend a Local Rehab Program?
Travel is a great opportunity for some clients, and an overwhelming prospect for others. There are also many compelling reasons to start treatment closer to home.
Pros of Local Rehab
Attending a local rehab can significantly decrease the number of logistics you'll have to manage. For instance, if you're concerned about your safety while traveling, a local rehab facility will be much more accessible. This course of action also has financial benefits. Your insurance may or may not cover travel costs, and it will be easier to file a claim for treatment with a nearby facility.
If you have commitments you can't step away from, such as work, school, or family, it's far easier to stay connected from a local rehab. That's true even for inpatient programs. Your loved ones will be able to attend in-person family therapy without traveling to see you, and you won't have to worry about a time difference when you connect with people online. 
Staying local will also give you access to more affordable treatment options, like IOPs or PHPs. You might even choose to live at home while attending intensive, daily therapy. This option isn't right for everyone, but it can be much more cost-effective. 
No matter where you're located, rehab is a big change. If the idea of getting to know a new location while you're just beginning to get to know yourself again feels like a barrier to treatment, traveling to rehab might not be right for you. 
Cons of Local Rehab
Although it can be daunting to travel to a new place, it's often difficult to heal in the same place where you experienced trauma.3 It's important for clients to live in a very safe and supportive environment while they're beginning recovery. If you're considering rehab, it's quite possible that your current living situation doesn't meet these criteria. In that case, living at or near your home while you attend treatment may be counterproductive.
As you begin recovery, it can be helpful to temporarily isolate yourself from external sources and reminders of stress as a part of your relapse prevention4 approach. Your current surroundings might contain triggers you have yet to work through. One researcher notes that people in recovery are most successful when they  "avoid people, places, and things associated with using." If you don't take space from those difficult stimuli, it can be hard to start the healing process.
Even if you're not concerned about being triggered, staying nearby will give you access to many more distractions. You may be tempted to leave treatment in order to deal with a family or work emergency, or you may feel like you're missing out on a party that you know is happening close by. It's far easier to set aside these urges when you're physically isolated from those events. Distance may make it easier to stay focused on the tasks at hand.
Transitioning Out of Rehab
After you complete inpatient treatment, your focus will change. As you reacclimate to living in the wider world, it's important to move slowly and deliberately in order to guard against relapse. Many clients choose to attend additional aftercare programs immediately after they leave rehab. You may not know whether this is the right path for you until you're part of the way through your initial treatment program.
Attending an aftercare program abroad, or in another state, can afford you even more time and space away from the triggers you might encounter at home. This slow, gentle transition lets you learn about yourself in a new context, and gives you plenty of time to prepare for what comes next.
If you attend rehab close to home, it may make more sense to stay in the area for aftercare. These programs do even more to ease your transition back into your daily life. You'll be able to get support not just around your own mental health, but also in the specific context of your work, relationships, and daily activities.
Wherever it Starts, Healing Is a Journey
Wherever you choose to attend rehab, it's important to make space for yourself to grow and change. Recovery is not an easy or simple process, and you won't be "fixed" right away. Although a change of scenery may improve your mood, it won't change your identity. 
As you consider your options, remember that transitioning into and out of rehab can be jarring even in the best of times. Some people find it helpful to mark these major changes with a geographical transition, but that's not the right choice for everyone. Anywhere you begin recovery, it's up to you to do the serious work of healing.
Learn more about luxury rehabs, near you and abroad through RehabPath.
---
Frequently Asked Questions About Local vs. Destination Rehab
Why should I consider traveling for rehab?
Traveling for rehab removes you from your usual environment and triggers, allowing you to focus on your recovery without distractions. It's also an opportunity to experience a new location and gain a fresh perspective.
Is traveling for rehab more expensive than staying local?
It depends on the specific rehab center and location. While some destination rehabs may be more expensive, others may be comparable or even more affordable than local options. Additionally, some insurance plans may cover the cost of travel and out-of-state treatment.
What should I look for in a destination rehab center?
When looking for a destination rehab, it's crucial to find one that is aligned with your values and tailored to your unique needs. The program should offer a combination of evidence-based and complementary therapies that makes sense for you. You may choose a setting that appeals to you, in a culture that inspires your recovery. As with any treatment center, make sure the staff is qualified to help you achieve your treatment goals and that programming can support you into lasting recovery.