Hawaii is the quintessential holiday destination—and for good reason. From the rainbow-hued reefs of Lana'i to the volcanic peaks of Mauna Kea and the verdant valleys in between, this Pacific wonderland has something for everyone. Luxury rehabs in Hawaii leverage the islands' abundance of activities, and the power of its thriving nature, to offer a treatment experience in the true aloha spirit. Rehabs here tend to embody Hawaii's island lifestyle:
A focus on adventure and activities
Immersion in nature
Embracing community and spirituality
Holistically and naturally creating life change
Getting Oriented
Hawaii is located smack dab in the middle of the Pacific. The archipelago comprises 19 volcanic islands, 4 of which are inhabited by residents and a steady stream of visitors. Each of these major islands has its own, distinct allure:
Hawaii (the Big Island)
Also known as "the Big Island," Hawaii is by far the largest in the archipelago, accounting for 63% of its landmass. However, much of the island is rural, and it houses only 13% of the state's population. The Big Island is home to active volcanoes, waterfalls, coffee, vanilla, macadamia nut farms, cattle ranches, and black, green, and white sand beaches. On the west coast, Kona offers historical landmarks, vast landscapes, and mellow swimming beaches. On the east coast, Hilo features a rocky coastline dotted with waterfalls, lava rock pools, rainforests, and towering volcanoes.
Most rehabs in Hawaii are located on the Big Island.
Oahu
Hawaii's best-known and most developed island, Oahu is home to Honolulu, the most populous city in the state. Waikiki Beach is most popular with tourists, while the island's famous North Shore draws surfers from around the world in the swell season.
Maui
Separated into east and west by a valley running down its center, the west side of Maui hosts beachfront resort areas like Kaanapali. Hana, on the undeveloped east side of the island, is full of stunning nature reserves accessed by the Hana Highway, which takes visitors past wonders like the Seven Sacred Pools.
Kauai
Known as the "Garden Isle," Kauai's heavy rains mean it boasts some of the greenest rainforests in the state. Natural wonders here include the Wailua River, Waimea Canyon, and the rugged Nā Pali Coast.
Activities
The Hawaiian Islands offer endless activities, including (but not limited to) the following:
Surfing
Diving
Snorkeling
Hiking and eco-tours
Horseback riding
Air tours
Whale watching (from December through April, and June through August)
Shark diving
Climbing volcanoes
Swimming with dolphins
While some programs offer these outings as a way to spend free time on weekends, others harness their therapeutic power via experiential therapies. For those who find healing through the power of the ocean, some Hawaiian rehabs even offer surf therapy.
Local Culture
Hawaii isn't just about postcard-perfect beaches. It's also home to a rich indigenous culture with its own language, music, dance, and foodways. Visitors to the islands can get a taste of these by joining in hula, ukulele, or lei-making lessons, or visiting museums showcasing the islands' history and arts.
Healing With the Spirit of Aloha
In Hawaii, the spirit of aloha is palpable. In addition to being an innately enjoyable place to live, many people say they sense a special, uplifting, and calming energy that's native to the land itself. Locals who call Hawaii home, and those who come for only a short time relish the chance to connect with the land. Rehabs here who foster this link to land and community do their best to respect Hawaiian traditions. Hawaii is ethnically diverse: it's home to native Hawaiian, Chinese, Japanese, Korean, Thai, Portuguese, Samoan, Tahitian, Tongan, and Micronesian peoples, among many more.
Its distinctly laid-back vibe permeates every aspect of daily life, and the recovery process is no exception. This may be a good treatment location for you if you're looking to shift out of a stressed-out mindset and reconnect with life's essentials.
Weather
Hawaii offers year-round warm weather, with temperatures that rarely dip below 75°F (24°C). Those from colder climates especially enjoy Hawaii's consistently summer-like atmosphere. And this doesn't just make for a pleasant vacation, but can potentially have a real impact on your recovery.
Leo Sher of Columbia University's Department of Psychiatry discusses the link between seasonal depression and alcoholism.1 "Seasonal changes in mood and behavior (seasonality) may be closely related to alcoholism. Some patients with alcoholism have a seasonal pattern to their alcohol misuse. They may be self-medicating an underlying seasonal affective disorder (SAD) with alcohol or manifesting a seasonal pattern to alcohol-induced depression." Favorable weather, on the other hand, may also play a favorable role in your treatment outcomes.
Some months in Hawaii are hotter or rainier than others, but in general, you can expect good weather any time of year. The mildest temperatures are found during May and September. October and November are typically the hottest months, while January sees the most rain. Keep in mind that Hawaii has multiple microclimates,2 and temperatures and rainfall may vary according to your specific location. It's also not uncommon for weather patterns to change several times during a given day.
Because the islands' daily operations are heavily affected by tourism, airfare may vary depending on whether you arrive during high season (winter and summer) or low season (spring and fall). Prices may also peak at times of year coinciding with U.S. vacations, like spring break.
Who Is Rehab in Hawaii Best Suited For?
Rehab can be somewhat insular, as this contained experience provides space for you to turn inward and focus on the work of making major life changes. But it can also incorporate elements from the outside world, giving you a chance to experience your surroundings in a deeply healing way. It's also a great opportunity to build a sober community with like-minded people. After all, your peers in treatment likely chose the same program you did because it spoke to similar interests. If this sounds like you, Hawaii might be a great place to begin your recovery journey:
You're active or adventurous.
You rejuvenate by connecting with nature.
You prefer to learn through hands-on experiences.
You're open to holistic approaches and trying new treatment methods.
You want to incorporate your spirituality into your healing process.
Facilities and Amenities
Hawaiian luxury treatment centers tend not to be overtly lavish, but offer plenty of comforts for a relaxing stay:
Simple yet comfortable accommodations
Ocean views
Natural surroundings
Walking and hiking trails
Pools and hot tubs
Most Hawaiian luxury rehabs also have beach access (but aren't necessarily beachfront), and include visits to multiple nearby beaches as part of their regular outings.
Professionals and Expertise
Rehab teams are comprised of staff that coordinate and deliver core programming, as well as specialized treatment modalities:
Medical doctors and nurses, including addictions specialists
Board-certified psychiatrists
Clinical psychologists, including specialists such as family therapists and trauma specialists
Holistic professionals such as naturopaths, acupuncturists, licensed massage therapists, and yoga instructors
Youth-specialized counselors, field therapists, and guides
Recovery and life skills coaches
Connecting With Nature and Self: A Glimpse Into Hawaiian Rehab Programs
Below are some examples of programming you'll find on the islands. While each program offers its own mix of clinical and complementary therapies and caters to different clientele, they all have one thing in common: encouraging a connection with Hawaii itself.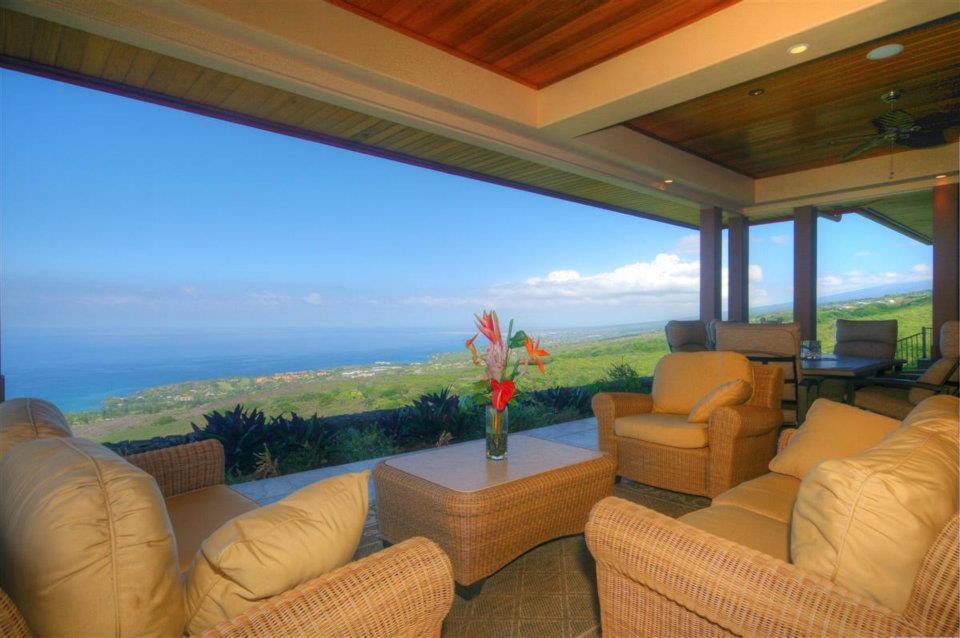 Located on Hualalai Mountain on the Big Island, this Joint Commission-accredited residential adult treatment center admits a maximum of 8 clients at a time.
The center uses a holistic treatment approach, emphasizing community, spirituality, and connecting with nature through the many activities on offer. According to their team, "The surrounding landscape is incredible and we love to get out and find empowerment in the natural beauty of Hawaii… The change that comes from making a new life, one day at a time, is complemented by images of waterfalls, black sand beaches, and sacred Hawaiian monuments… Spiritual leaders are generous enough to join us, providing guidance from their backgrounds as we search to discover our own path."
Therapies at Hawaii Island Recovery incorporate clinical care (individual and group therapy, EMDR, CBT, and DBT), holistic health (mindfulness-based stress reduction and yoga), and recreational activities. These include ocean-based therapy, swimming with wild dolphins, visits to local beaches, and experiential cultural programming to honor the island's heritage.
The center's home-like residence offers ocean views and chef-prepared meals, as well as access to a hot tub and fitness center with a personal trainer. Clients can choose from 30, 60, or 90-day programs.
Pacific Quest: Adolescents and Young Adults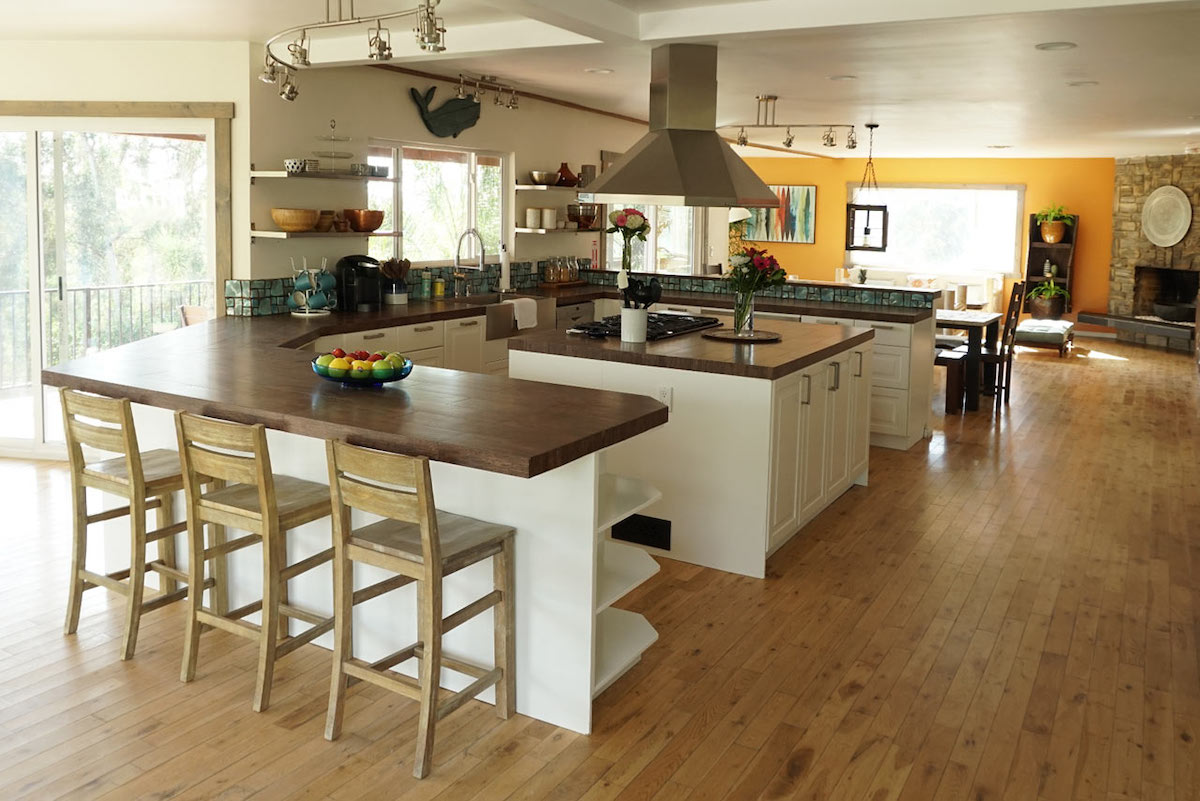 Located in Hilo on the Big Island, this program serves young clientele and places a strong emphasis on wilderness therapy. Clients enroll in one of two programs: an adolescent program for ages 13-17, and a young adults program for ages 17-24. While these contain specialized courses specific to each age group, both programs focus on experiential learning and include horticultural therapy, which takes place in the center's on-site gardens. Both programs also offer an accredited academic curriculum for those who haven't completed high school.
Pacific Quest's integrative psychiatry program combines clinical care with naturopathic approaches, and includes psychiatric and medication management services as needed. "Integrative psychiatry uses both conventional and complementary therapies to address individual treatment needs," says the center's clinical team. "Our psychiatrist, medical team, and primary therapist collaborate with the student and their family to develop personalized treatment plans to reduce symptoms and build self-efficacy strategies." Therapies here include evidence-based psychotherapy, adventure therapy, art therapy, nutrition, somatic experiencing, and family involvement.
In addition to the campus's gardens, natural surroundings, and ocean views, clients can access nearby waterfalls via trails on the property. Activities include beach walks and fitness, water activities, and yoga.
The 'Ohana: Outpatient Care and Hawaii-Style Sober Living
The 'Ohana, meaning "family" in Hawaiian, lies in the heart of Kailua-Kona on the Big Island. Here, clients attend an intensive outpatient program while living on-site in their sober living community. The center admits 6 to 15 clients at a time, and offers 30, 60, 90, and 120-day stays.
Programming here integrates evidence-based, holistic, and adventure therapy, and incorporates the local surrounds into clients' treatment experience. "At the 'Ohana, we believe that setting and environment play an important role in an individual's healing," says their team. "By removing triggers and taking the time to reconnect to nature in beautiful Hawaii, we optimize the individual's ability to heal." Therapies include DBT, CBT, psychodynamic therapy, meditation, nutrition, and ecopsychology. They also offer an executive program.
Clients at the 'Ohana can choose from activities like touring volcanoes, hiking in cloud forests, zip-lining, snorkeling, swimming with dolphins, and horseback riding. The property is set on 5 acres of tropical land, and recovery residences feature private rooms, each with an ocean view and pool access.
Making the Most of Your Time on the Islands
Hawaii offers no shortage of sights to see, and luxury rehabs here often include excursions as a weekend activity. Depending on status upon discharge, clients may also choose to take advantage of their time on the island to soak up more of its healing beauty. This can also potentially be arranged with loved ones who visit as part of a family program. Notable destinations on the islands include the following:
Hawaii Volcanoes National Park (Big Island)
Hawaii Volcanoes National Park3 is home to Kilauea and Mauna Loa, 2 of the world's most active volcanoes. Designated as an International Biosphere Reserve and UNESCO World Heritage Site, the park offers visitors a chance to see the active volcanoes in action via day or backcountry hiking.
Haleakala National Park (Maui)
Haleakala National Park4 is home to several endangered species that can only be seen in this unique habitat. The most popular activity here is hiking to its peak to catch the sunrise, which appears otherworldly in the above-the-clouds landscape.
NaPali Coast (Kauai)
The rugged coastlines of NaPali Coast State Wilderness Park5 are accessible only by foot or boat. Here, streams and waterfalls cut dramatic valleys into the cliffs as they make their way to the sea. Those seeking a more adventurous travel experience can hike or camp onsite (which may require special permits).
North Shore (Oahu)
Oahu's North Shore6 is best known for attracting surfers from around the world to its celebrated breaks in the winter months. But it also offers thrills for non-surfers, like shark diving and hiking among the picturesque trails of its national parks.
Accessibility and Travel
Hawaii is the most remote populated island chain in the world.7 As such, air travel is by far the most common and easiest option to, and even between, the islands. Whether domestic or international, the vast majority of flights land in Honolulu. Depending on your city of origin, you may find a direct flight to your destination island, or you may connect from Honolulu via an interisland flight. Direct service from the mainland is also available to Kahului on Maui, Kona and Hilo on the Big Island, and Lihue on Kauai. Nonstop flights to Honolulu fly out of most major West Coast airports, as well as some in Asia-Pacific.
Once on the island, your rehab will provide transportation for any off-campus activities and can provide direct pick-up from the airport. Those who wish to visit multiple Hawaiian islands typically schedule 3, one-way flights (for example, if you choose to explore Hawaii further after treatment). Rehab admissions staff are usually happy to help with travel arrangements.
Finding Hope in the Rainbow Capital of the World
The grounding, elevating, good-for-the-soul environment that Hawaii offers can be one way to set yourself up for success as you embark on the challenging project of recovery. To learn more about treatment options in the state, visit our list of Hawaii luxury rehabs.
---
Frequently Asked Questions About Rehab in Hawaii
What makes rehab in Hawaii unique?
Rehabs in Hawaii stands out due to their picturesque surroundings, integration of Hawaiian culture and holistic approaches to recovery, and wide variety of recovery activities. Serene beaches, lush landscapes, and its peaceful environment adds to the unique experience.
What addiction treatment programs are available in Hawaii?
Hawaii provides a comprehensive range of addiction treatment programs, including detoxification programs, residential rehab, outpatient services, and holistic treatments. Rehab programs in Hawaii cater to diverse needs, and may be especially suited for people who want to connect back to nature.
What activities are offered in Hawaii rehabs?
Hawaii rehabs offer a variety of amenities and activities to support the recovery journey. Activities that make the most of Hawaii's natural wonders include eco-tours, adventure outings, whale watching, and more. Centers here offer a host of other holistic treatments, from yoga to meditation classes and more.