Spain is known for its warm weather and rich culture, full of history and art. You'll find everything in this temperate climate, from peaceful countryside to picturesque mountain and seaside views. If you're looking for a holistic approach to treatment with a beautiful backdrop, you may want to attend a rehab facility in Spain.
Spain Offers a Warm Climate and Beautiful Views
There's a reason that Spain is the 2nd most visited country in the world1—or rather, there are several. People flock to Spain for its bright sunshine, mild climate, and beautiful landscape.
The Healing Power of Sunshine
Spain is known for its beautiful weather2 and abundance of sunshine, and is a destination of choice for many Europeans wishing to escape the colder months. Spain's official slogan is: "Where the sunshine follows you through every season," which makes sense, since the country receives about 3,000 hours of sunshine each year. It's home to Alicante, the sunniest city in all of Europe,3 which gets about 349 hours of sun each month. Málaga comes in 4th place, with an average of 345 hours of sun per month, and several other Spanish cities make the top 30 list.
This beautiful weather isn't just pleasant—it can also directly impact your recovery. Serotonin, a neurochemical best known for influencing happiness, is affected by your exposure to sunlight. A large body of evidence demonstrates the positive effects of good weather on mental health, including one study that found sunshine increased serotonin production4 in a sample group of men.
Spain's relatively mild climate is warm year-round, although it's generally colder and wetter the higher in elevation you climb and the further north you go. You may want to be mindful of this when choosing a treatment center in the best location for you.
Panoramic Views of the Sea, Mountains, and Countryside
This country is surrounded by the Mediterranean Sea on its eastern side, and the North Atlantic on the western side. Spain's vast landscape5 is composed of several mountain ranges spread throughout the country, and its cliffsides offer unparalleled views of the gold-sand beaches below. Throughout the country, you'll find small cobblestone villages and serene, peaceful landscapes dotted with orange, lemon, and olive groves.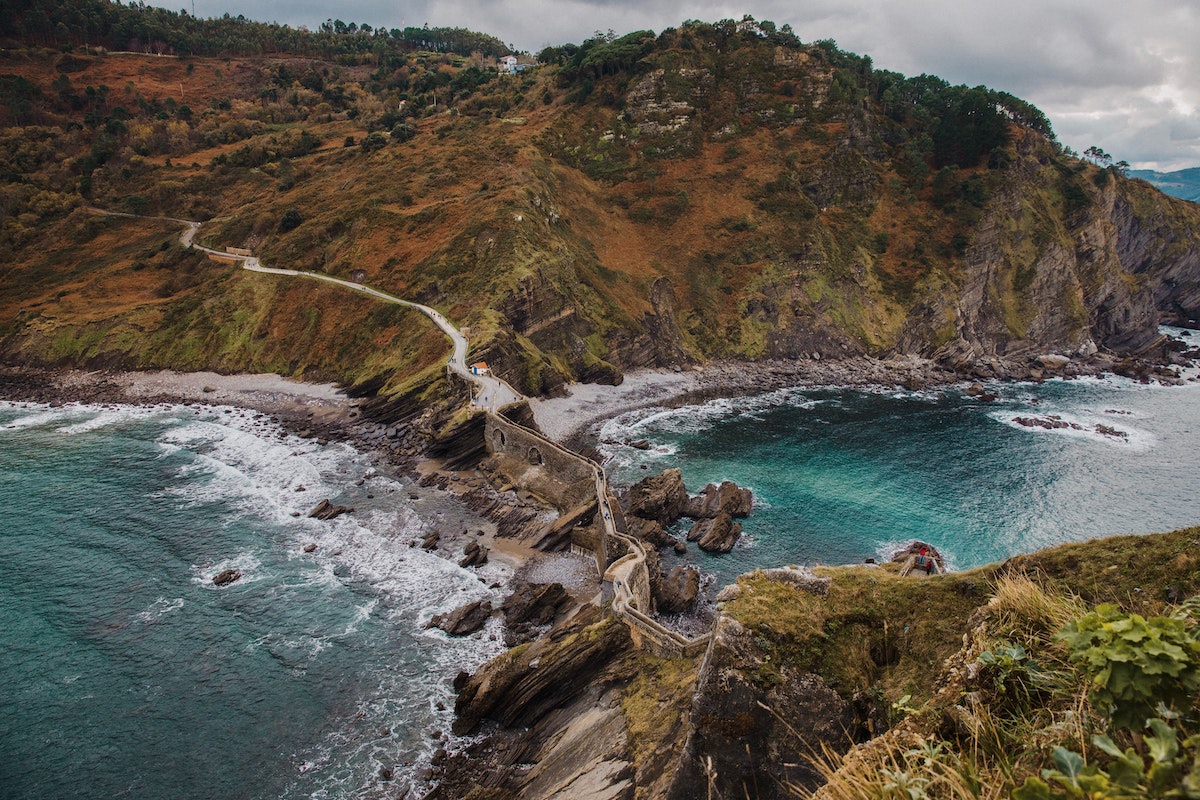 Clients at Camino Recovery, located in Vélez-Málaga on the southern coast, will live in a cortijo, a traditional rural farmhouse commonly found in that region. These historic Spanish homes are often surrounded by acres of land, and the Camino Recovery residence is no exception. The Sierra de Tejeda mountain range creates a beautiful backdrop, and clients are invited to explore the trails around the area and in the nearby Almijara and Alhama Natural Parks each Sunday.
The Mediterranean coast offers stunning views of the cliffs from The Bridge Marbella. You can take in the landscape from the tranquil outdoor seating areas, or from your room in this center's Spanish villa.
At Ibiza Calm you can visit stunning neighboring beaches, namely Benirrás Beach with its amazing sunsets. The center's main building is a 500-year-old Ibizan farmhouse surrounded by 8 private acres and lined with citrus orchards, and you can enjoy the stunning scenery during daily walks in the countryside.
These facilities aren't set in natural areas by chance. Numerous studies have found that nature is an extremely important factor in a healing space.6 Research shows that the presence of gardens—and even just views of them—can reduce stress.
Vibrant Spanish Culture
Spain is chock-full of unique museums and art made by world-renowned artists like Picasso, Dalí, and Gaudí, set in historic towns and villages full of classic Spanish fare like tapas, or appetizers, and paella, a popular rice dish. Spain also has the 4th largest number of UNESCO World Heritage sites7 in the world, with famous cultural landmarks like the Sagrada Familia in Barcelona and the Alhambra in Granada.
Some rehab facilities, like Camino Recovery, organize trips to nearby cultural attractions, like the Picasso Museum in Málaga, the birthplace of this famous artist. You can also explore the nearby pueblos blancos, or white villages, of Frigiliana and Comares, which are known for their cobblestone streets, beautiful views, and whitewashed homes and buildings.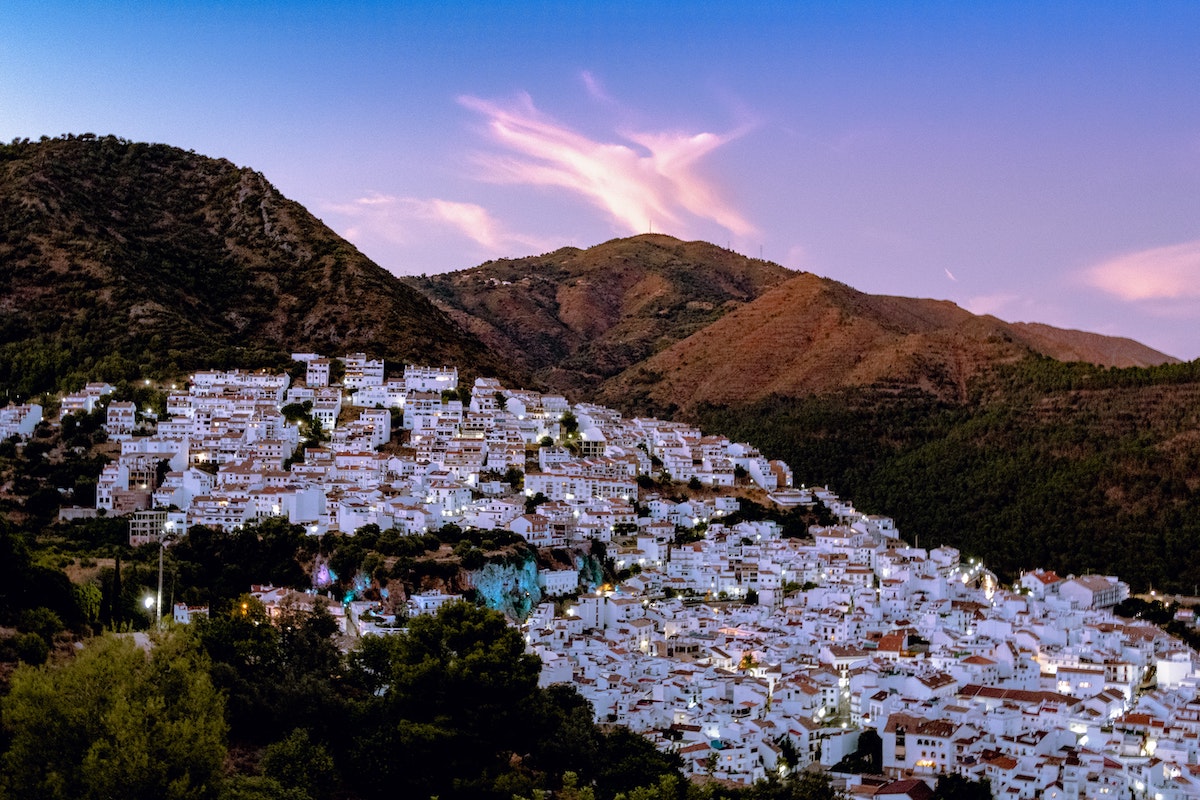 Solice in Marbella also encourages clients to explore the nearby cultural attractions, like the city's old town. Clients are also welcome to try local food and tapas, stroll along the promenade, and visit other nearby historic towns like San Pedro.
Accessibility & Ease of Travel
There are over 40 international airports in Spain,8 which makes flying to your location of choice much easier. Most U.S. airports have flights to at least 1 Spanish destination, and many larger U.S. airports operate flights to more than 1 location. Once you arrive, it's simple to take another flight within Spain to your final destination, if necessary.
Many treatment centers offer an airport pickup service. Although Spain has an extensive public transportation system, it might be difficult to navigate on your own in a foreign country. Make sure to talk to your facility's administration office to determine the best way to reach your rehab center.
Remember that while many people prefer to travel for inpatient rehab, this isn't the right choice for everyone. If you would be more comfortable staying closer to home, there are plenty of rehab facilities around the world—some of which are likely in your area. Wherever you choose to begin recovery, it's important to find a program that suits your unique needs.
Treatment in Spain's Rehabs Is Tailored to You
Many rehab centers realize that treatment is not one-size-fits-all, and often needs to be specific to the client's needs. In addition, several centers in Spain favor a one-on-one treatment approach, which is perfect for those who value their privacy. Although anyone can benefit from individualized care, people with a dual diagnosis, executive professionals, and high-profile clients may find it especially helpful.
Secluded properties can give you much-needed space to focus on healing without distractions, in addition to providing a safe environment to heal. This, coupled with personalized care, can help you put emphasis on your recovery process. Treatment centers like THE BALANCE Luxury Rehab and Istana Jiwa Ibiza treat 1 client at a time in their own, private residence. Istana Jiwa Ibiza's villas are scattered around the island of Ibiza, and are unbranded with no observable connection to the center. This makes them a great option for those who would prefer an extra layer of confidentiality in recovery. At both centers, treatment programs are tailored to each client with a private team of specialists. There are no group activities or shared facilities.
Some treatment centers, like Phoenix Programmes S.L., also offer stepped-down care options. Clients at this center can choose from online and daytime-only programs, or stay in their in-house sober living program. They realize that not all clients are able to, or want to, attend an inpatient rehab facility, and try to offer programs that will work for anyone's schedule. In addition, they create a personalized treatment plan for each client.
Unique Activities and Therapies
Family and equestrian culture have strong roots in Spain, and some rehab centers focus on these aspects in their treatment plans. Because of their proximity to the ocean, some facilities offer unique therapies like surf and dolphin therapy, as well as a variety of other beach activities.
Equine Therapy
Spain has a strong equestrian culture,9 and 1 region even has a horse named after it: the Andalusian horse. Although equine therapy is not unique to Spain, horses are a big part of their history and traditions.
Camino Recovery's program director Don Lavender pioneered equine-assisted psychotherapy (EAP), and has used it in his work since the 1990's.
"Through interactions between the horse and the client, a therapist can help the client work through issues, often more effectively than talk therapy."

– Camino Recovery
Seaside Activities
Outdoor activities aren't just a way to have fun; they can also be an important part of recovery. Studies show that exercising outside has positive effects on your health,10 both mentally and physically. These activities don't just invite you to let off steam; they may also help you develop new skills and build confidence.
With this in mind, THE BALANCE Luxury Rehab encourages clients to attend unique outdoor therapies, like surf and dolphin therapy. Adolescent participants in one study reported that spending time in these "blue spaces,"11 or "environments characterized by the presence of water bodies" produced feelings of calmness and tranquility. In addition, they also offer more traditional outdoor activities like beach walks, yoga, horseback riding, fishing, and more.
Family Therapy
Family is an important component of Spanish culture, so it makes sense that so many treatment centers focus on family dynamics and include them in the rehabilitation process. And studies show that healthy close relationships contribute to your healing process.12 Relationships like these, such as those with family, are associated with improved health and well-being.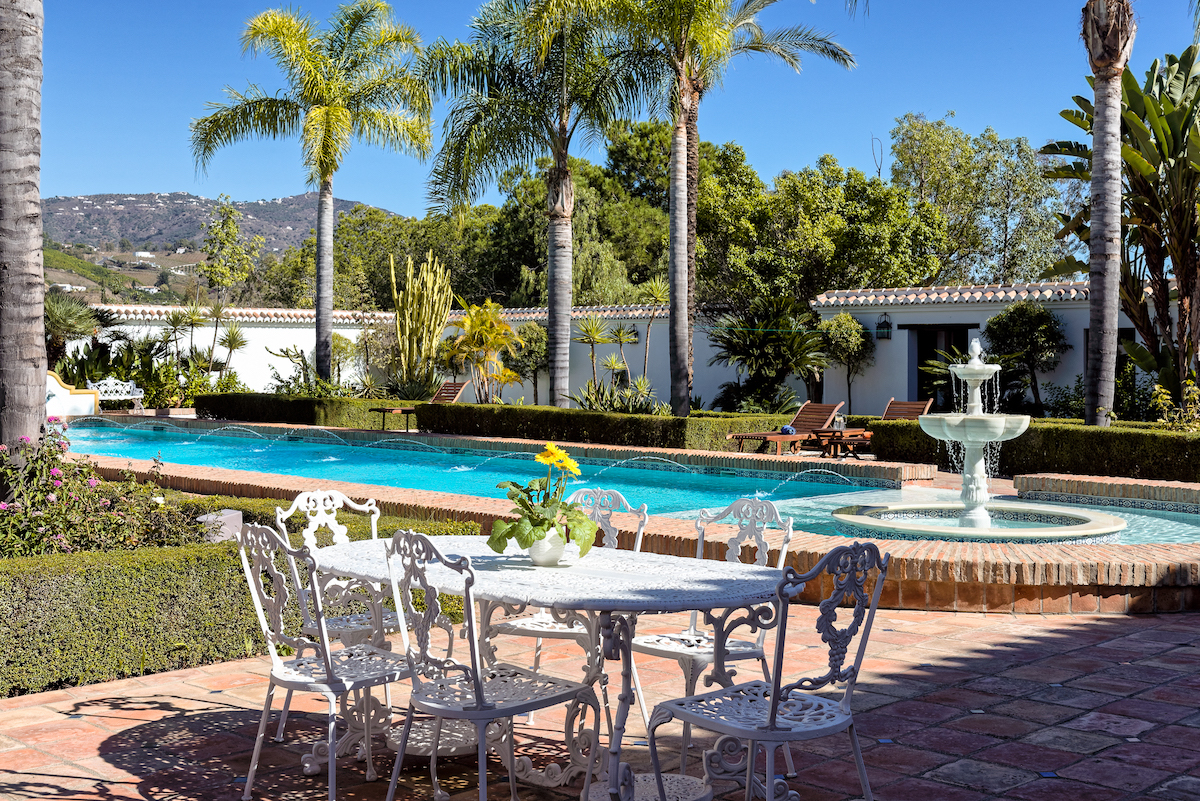 Camino Recovery understands the positive impact that family support can have during and after a client's recovery. They invite family members to attend a 4-5 day family program, during which the family discusses their own issues and learns about healthy relationships and coping mechanisms in group therapy sessions. Family members are also encouraged to learn more at educational lectures.
Depending on your specific relationship with your family of origin, this type of therapy may or may not be a good fit. Whether or not you invite them to participate in this aspect of your recovery, you can still use your time in rehab to hone your interpersonal skills, either in therapy or with other members of your cohort.
Starting Your Recovery in Spain
Traveling somewhere new can help you gain perspective on life at home. At a luxury rehab in Spain, that perspective might be informed by the majesty of nature. The culture's focus on the arts might inspire you to create a life you love, using the tools you learn in a program tailored to support your needs and goals.
Learn more about all that rehabs here have to offer, including amenities, activities, specialized programming, and more, in our searchable directory of Spain luxury rehabs.
---
Frequently Asked Questions About Rehab in Spain
What are the benefits of luxury rehab in Spain for addiction treatment?
Luxury rehab in Spain offers serene scenes, warm weather, and is surrounded by historic sites. Centers feature upscale amenities, personalized treatment plans, and a range of unique therapies, from equine therapy to seaside activities. Some ultra-luxury rehabs treat one client at a time.
What types of addiction are treated in luxury rehab facilities in Spain?
What amenities and services can I expect in a luxury rehab in Spain?