For many decades, Switzerland has been a destination for healing and wellness. In the past, visitors from all over the world would travel to Lake Geneva to soak in the mineral water and enjoy the clean air and picturesque countryside. Switzerland was known as a place where people suffering from physical and mental illnesses could find respite and peace.
Today, that healing legacy continues at luxury rehabs in Switzerland. Switzerland has made a name for itself as a place for those struggling with addiction and mental health disorders to recover without sacrificing their comfort or privacy. Like the many visitors who took to its healing waters in the 19th century, people struggling with addiction today travel to Switzerland to heal in a unique, resort-like setting. For executives and ultra-high-net-worth individuals in particular, this country offers top-of-the-line care in a pristine location.
Healing at the Foot of the Alps
Switzerland is a country full of crystal blue lakes and snow-capped mountains. The Alps make up over 60% of this small nation, so virtually every town has a view of these iconic mountains. The largest lake in the country is Lake Geneva, also called Lake Leman. This crescent shape body of water is bordered by France to the north and is famous for its glassy surface and stunning views.
The largest cities in Switzerland are German-speaking Zurich and French-speaking Geneva. In Zürich, visitors will find a historic city with winding cobblestone streets in the old town, which can make you feel as if you've stepped back in time. But Zurich is more than just a beautiful place. ​​As Jan Gerber, CEO of Paracelsus Recovery, says: "The city of Zurich regularly gets the top spot in international rankings for the best city to live in, and there are various reasons for that. First and foremost, it's a safe, clean, well-organized, very Swiss place."
Zurich is one of the safest cities in the world,1 and offers the conveniences of city life without the hustle and bustle. "It's the right size, Zurich," says Gerber. "It's not a bustling metropolis that's always noisy, with sirens and motor sounds in the background. It's very calm. We're quite central here, and when you open the window, it's absolutely silent most of the time."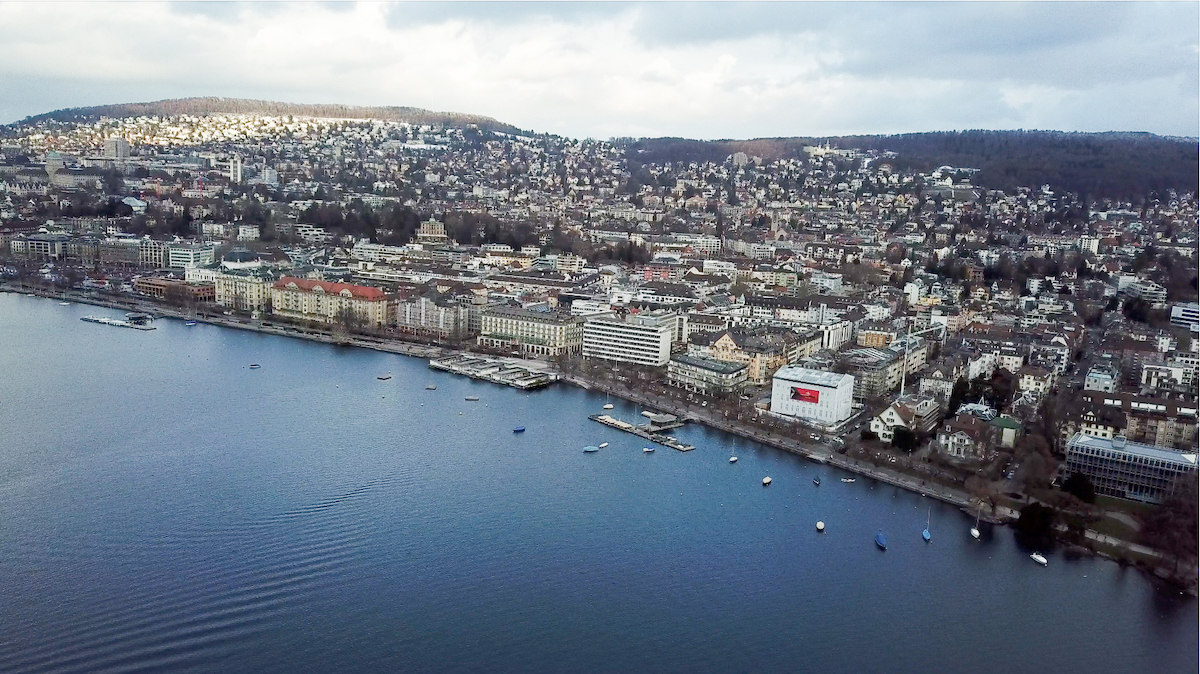 The second-largest city in Switzerland is Geneva. Long known as both a tourist destination and for its mineral springs resorts, Geneva is a small, scenic city with a view of Mont Blanc, the tallest mountain in the Alps. The city is deeply influenced by its French culture, making it a popular destination for francophiles. Between Zurich and Geneva is stunning countryside, which is dotted with historic stone castles2 that give the country a romantic, fairy-tale-like quality.
The climate in Switzerland is relatively moderate, with warmer summers and colder winters. The average temperature in the summer is between 65 and 82 degrees Fahrenheit (18 to 28 degrees Celsius), while average winter temperatures range from 28 to 45 degrees Fahrenheit (-2 to -7 degrees Celsius). Visitors should expect snow in the winter months, and ample sunshine in the summer. At treatment centers that are higher up in the mountains, the temperatures are cooler, particularly in the winter. In many parts of the Alps, the glaciers never melt and visitors can ski all year long.
Between the snow-capped mountains and historic cities, the magical qualities of Switzerland can help those seeking treatment find inspiration for a new way of life. Switzerland offers patients the chance to take a break, both physically and mentally, from their lives back home, all in a picturesque environment that's unlike any other place in the world.
A Safe and Private Place for Recovery
Many patients choose to recover in Switzerland because it's safe, diverse, and private. Because it's at the crossroads of many European countries, Switzerland is often seen as a hub for the continent. The small country has three national languages: French, German, and Italian. Depending on where you are in Switzerland, you can experience a variety of European cultures. Switzerland is also known for being politically neutral. It's the home of the United Nations, and frequently ranks as one of the safest countries in the world.3
Switzerland is a banking and finance hub, drawing in business people from across the globe. Zurich is the hub of Switzerland's banking industry and is a destination for many travelers. The country's long history in business and finance may attract high-net-worth individuals and executives, who will find others with similar experiences and interests in the country. In fact, many rehabs in Switzerland are geared toward this clientele.
The open-mindedness and diversity of Swiss people, as well as their well-respected medical system, mean that rehabs in this country tend to offer innovative treatments. Some of these involve the entire family. For example, Clinic Les Alpes in Montreaux has a family program that offers mental health care for families of those struggling with addiction. According to their team, "At Clinic Les Alpes, we focus on how addiction affects the family since they aren't treated as peripheral to the person admitted for treatment. Their needs are fully recognized, validated, and separately responded to. While they will have a very important part to play in the treatment of their loved one, it will be just as important for them to receive help in their own right."
It's common for luxury rehabs in Switzerland to treat co-occurring disorders, including trauma, eating disorders, and depression, which is a common diagnosis for affluent people.4 To appeal to that audience, treatment centers here are designed to feel like hotels or luxury vacation rentals, which appeal to the comfort and expectations of those from higher income brackets.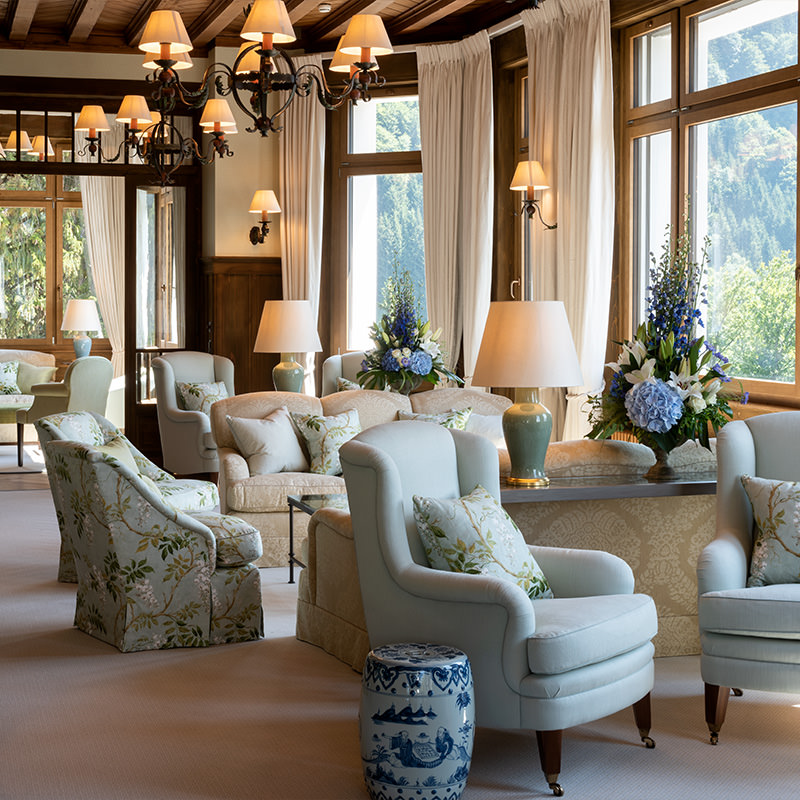 For high-powered individuals, choosing to go to rehab can be a daunting decision. Those with higher-stakes reputations or who live in the public eye often struggle to find the anonymity they need to heal. Unlike other locations that focus on group therapy, luxury rehabs in Switzerland prioritize privacy and limit outside stressors—like the pressure that many executives feel to keep running their business while in treatment. Many high-net-worth individuals are drawn to luxury rehabs in this region that take a one-client-at-a-time approach, offering a unique place to recover in solitude.
The One Client at a Time Model
Many treatment centers in Switzerland opt for the single-client model, including Paracelsus Recovery and CALDA Clinic. This approach is the ultimate option for privacy and confidentiality and is designed for celebrities, politicians, and high-profile business people who can't be treated in more public facilities.
Single-client rehabs are designed so that only one client is in the center at any given time. Because you're the only person receiving treatment, you will receive the complete focus of your care providers. There is no group therapy, and the rehab facility is totally private. And because there is only one patient, these programs are also highly customizable. They often offer bespoke programs that fit the needs of the patient, including incorporating family visits, business meetings, access to a driver, and highly specialized program offerings or treatments.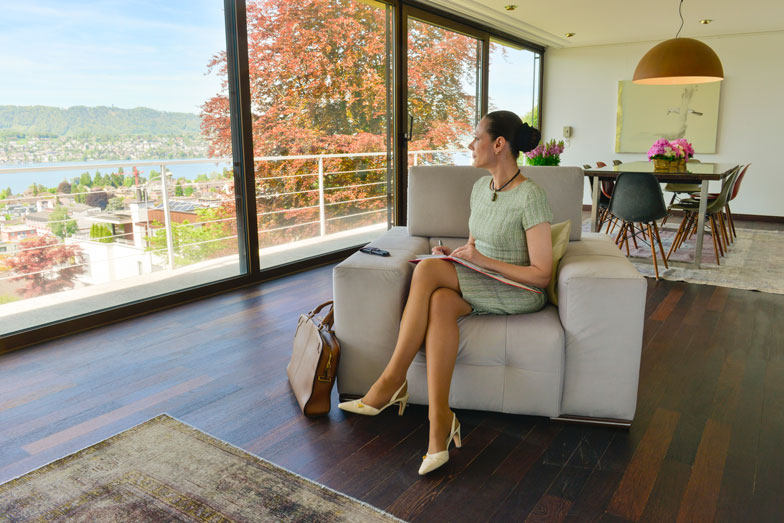 Centers that intake one client at a time tend to be holistic and integrated. This includes mental and physical health care, along with emotional and spiritual support. Patients typically stay in luxury accommodations and have access to outdoor activities, personal trainers, nutrition support, and a wide variety of cutting-edge therapeutic treatments. And because this environment is a unique way to get care, single-client rehab centers provide ample aftercare to support patients as they transition back to their daily lives.
Treatment for Executives
Along with offering single-client style treatment, many rehab centers in Switzerland focus their attention on caring for executives in recovery. Executives have unique needs when it comes to treatment. They're used to fast-paced, high-stress jobs, and may be concerned about the ability of their team to manage their business without them. Many executives also worry about privacy and confidentiality. They don't want their healing journey to be painted in a way that might damage the reputation of their company or brand.
Luxury rehabs in Switzerland understand the unique stressors of this group because they have deep roots in business and finance. Many recovery centers offer access to the internet, phones, or even conference rooms so executives can fulfill their professional duties while in treatment. This is quite different from other centers, in which patients are totally cut off from the outside world. Rehabs that are designed for executives understand that not all CEOs can step away from work for an entire month.
On top of treatment for substance use, many of the centers that specialize in executive treatment also include treatment for anxiety. Studies show that 10-40% of people struggling with alcohol or drug addiction have an anxiety disorder.5 Executives, who are in high-stress roles and feel constant pressure to achieve, are likely to experience symptoms of anxiety at some point in their careers. By treating underlying anxiety and panic, executives can find healthy ways to cope without substances.
Rehabs for executives also frequently offer customized programs that appeal to this group's passion for productivity. For example, they might offer therapy on creating healthy work habits or finding work-life balance. These treatments will prepare executives to live a healthier and more sustainable life when they return to the office.
Traveling to Switzerland
Switzerland is widely accessible by plane, and most clients fly into one of the country's many airports. Both Zurich and Geneva have airports, as well as the larger towns of Bern and Lugano. If you're located in continental Europe, you may also choose to have a sobriety coach or loved one drive you to the center, or accompany you via train to ensure you arrive safely. Rehabs typically offer car services from the airport or train station, particularly at bespoke or ultra-private centers.
Jan Gerber of Paracelsus notes: "From a medical travel perspective, Switzerland is great because it's very easy to come to Switzerland no matter where you're from. A lot of our clients come from countries where you normally need a visa to travel to this part of the world. When you come for medical treatments, it's quite easy to access Switzerland."
In terms of the environment itself, Switzerland offers both bustling cities and rural retreats. Centers in Zurich and Geneva will have a more metropolitan vibe, though these cities are on the smaller side, with only a few hundred thousand residents each. That means that patients can enjoy city life without sacrificing peace and quiet. Meanwhile, mountainside chalets and rural retreats offer the opportunity for patients to heal privately while surrounded by nature.
No matter where you choose to get treatment, Switzerland is a geographically small country, and it's relatively easy to travel from one city or town to another. If you're hoping to partake in hiking, skiing, or other outdoor recreational activities as part of your healing journey, there are options near virtually every city or town.
What to Do in Switzerland
Patients who choose to get care in Switzerland are often drawn to the area because of its skiing and hiking opportunities. Others are attracted to the historic and cultural aspects of the country: Switzerland has more than 900 museums in total, the most famous being the National Museum of Zurich.
Treatment centers in the area take advantage of the cultural and natural wonders Switzerland has to offer. Clinic Les Alpes, for example, offers both adventure therapy and art therapy. They describe their approach to adventure therapy in recovery: "At a height of 1200 meters, Clinic Les Alpes has many winter-themed activities, such as snowshoeing in the forests and sledging, while in summer, hikes in alpine meadows and forests, along with excursions to lake Geneva and picnics in the wildflower meadows." Meanwhile, their art therapy program "provides an environment where the kind of creative thinking that enhances our recovery can be stimulated and facilitated by our highly qualified Art Psychotherapists."
The CALDA Clinic in Zurich also allows patients to explore the local area and enjoy its natural beauty. They offer shopping and sightseeing excursions with a chaperone, as well as dance therapy, horseback riding lessons, and equine therapy. The CALDA Clinic sees these treatments as an instrumental part of treating addiction because they help alleviate the underlying stress and trauma that often leads to substance abuse. "In my opinion, chronic stress and how we react to it is the source of nearly every problem," says the clinic's founder Dr. Claudia M. Elsig.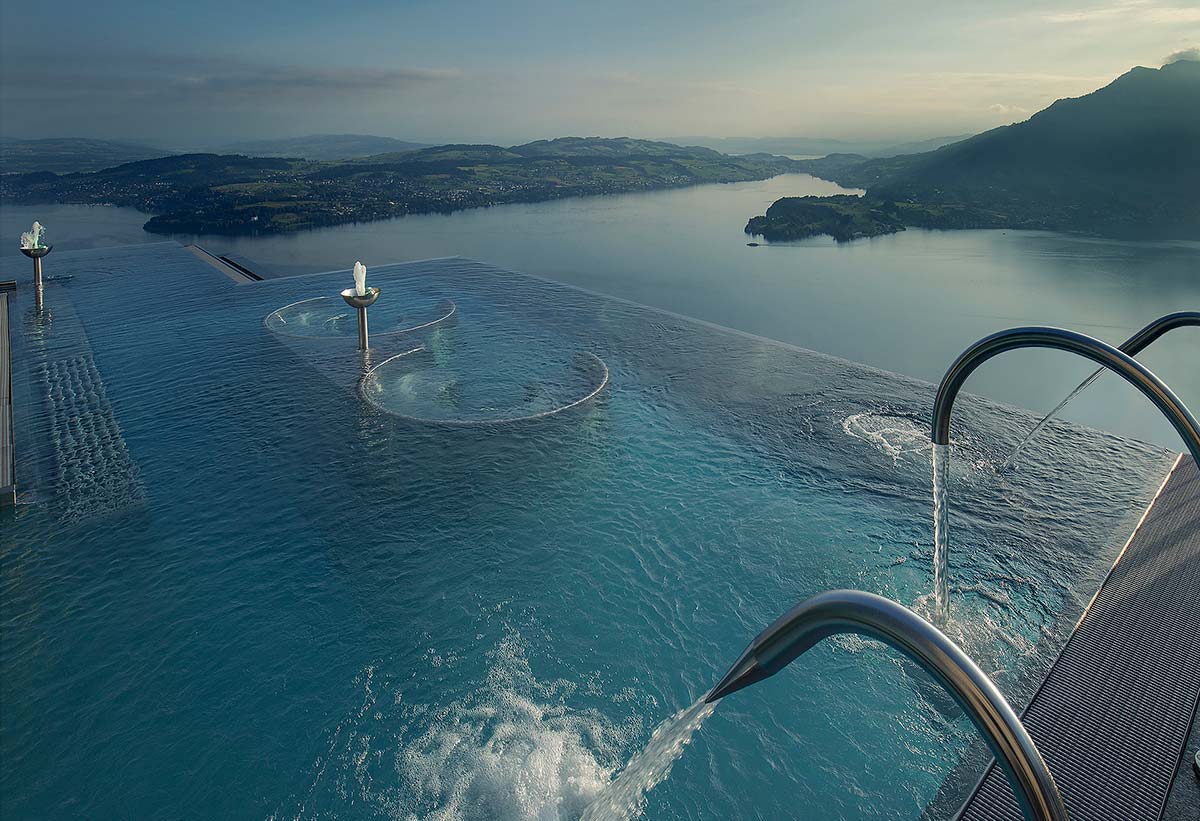 Finally, if skiing is a part of your recovery plan, Switzerland has several world-renowned Alpine ski resorts, including Grindelwald, St. Moritz, and Zermatt. Skiing, snow-shoeing, hiking, and other activities found in the Swiss mountains can help patients heal both physically and mentally, while enjoying the views from the snowy peaks.
Rediscover Yourself in Switzerland
Many patients find that removing themselves from their current environment allows them to reconnect with their sense of self—and ultimately find healing. Traveling can be a powerful way to force yourself out of old patterns, and Switzerland is a particularly beautiful and safe place to break free of toxic habits and reconnect with yourself.
For high-net-worth individuals and executives, Switzerland offers a unique opportunity to start recovery in a confidential and safe space. The country is known worldwide for its private facilities and its focus on patients who may struggle to find care elsewhere. Plus, its focus on co-occurring disorders means that patients who struggle with more than just substance abuse can find healing here.
Though luxury rehabs in Switzerland may look like resorts from the outside, they are so much more than that. They offer innovative and holistic therapies to help you rebuild your life from the ground up, with continuing care to help you stay on track even after you return home. With so much natural beauty around you, it's hard not to find something in Switzerland that will inspire you to move forward and embrace all that life has to offer.
See our curated list of luxury rehabs in Switzerland.
---
Frequently Asked Questions About Rehab in Switzerland
What makes rehabs in Switzerland stand out from other rehab destinations?
Switzerland's unique blend of medical expertise, luxury amenities, five-star service, and stunning nature sets it apart from other international rehab destinations. With a strong focus on privacy, individual treatment, and top-quality healthcare, Switzerland offers a comprehensive and rejuvenating rehab experience.
How do rehabs in Switzerland ensure privacy and confidentiality?
Rehabs in Switzerland ensure privacy through ethical practices, tight security, discreet staff, and secluded settings. Some luxury rehabs treat one client at a time for utmost privacy. With a commitment to confidentiality, clients can focus on their recovery without worrying about compromising their privacy.
What support services do Swiss rehabs provide for international clients?
Swiss rehabs offer comprehensive support for international clients, including concierge services, travel assistance, translation services, cultural adaptation support, and personalized aftercare plans. These services ensure that international clients feel comfortable throughout their recovery journey in Switzerland, especially at ultra-luxury rehabs.