The stunning landscape of Australia makes a peaceful setting for addiction recovery.  If access to nature is important to you, you can find that serenity in many of these rehab centers. Or, if you'd like to be closer to a big city, you can start treatment in Sydney, Melbourne, Brisbane, or Adelaide. Whichever setting you prefer, rehab in Australia lets you see a new side of the country—and yourself.
Australia's Diverse Landscapes
Australia is "one of the most biologically rich countries in the world,"1 according to the Department of Agriculture. In this environment, you can choose the perfect setting for the first stage of your recovery. You might begin treatment in the relaxing Australian bush, by the seaside, or up in the mountains. Whatever feels right to you, Australia's got you covered.
The Serene Australian Bush
Many people outside of Australia equate the bush with the outback. But these 2 Aussie words2 mean very different things. The "bush" refers to any underdeveloped forested area outside of cities, as well as a calm feeling. The outback is the remote desert landscape that makes up the interior of the continent. Many Australians seeking solitude escape to the bush on weekends. And if you're traveling from abroad, this can be a beautiful place to explore.
Heal for Life Foundation, in Hunter Valley, is set in a wildlife refuge.3 The 340-acre property has ample walking trails for clients to explore. You can also go swimming or kayaking at the nearby dam. These relaxing activities can give you the space for reflection and the time you need to heal.
Bushfires often occur during hot summers, which might affect your travel plans. And because of climate change, these fires may become more frequent. But fortunately, organizations like Bush Heritage Australia4 are trying to help. They've been working to protect Australian bushland since 1991.5 Bush Heritage Australia safeguards over 11.3 million hectares of land—or almost 45,000 miles.
The Mountainous Regions
Although it's the globe's flattest continent, Australia still has mountainous areas.6 For example, The Great Dividing Range7 is the 5th-longest mountain chain in the world. It includes the Blue Mountains, the Australian Alps, and many other mountain ranges. It's also home to Mount Kosciuszko, Australia's tallest mountain, which stands at 7,310 feet (2,228 meters). To the rest of the world, this is still not very tall. To give you some perspective, Mount Everest is about 4x as high. Australia's mountainous regions are full of unique native plant and animal life–and snow. In fact, the Australian Alps get even more snow8 than the Swiss Alps do in winter.
Many of Australia's rehabs have stunning views. The Buttery Private, for example, has a swimming pool overlooking the mountains. Billabong Retreat's tree houses sit on a mountain, overlooking a lake. And some programs combine more than one ecosystem. Clients at The Health Retreat stay in cottages on Kiels Mountain, but can also visit the beach.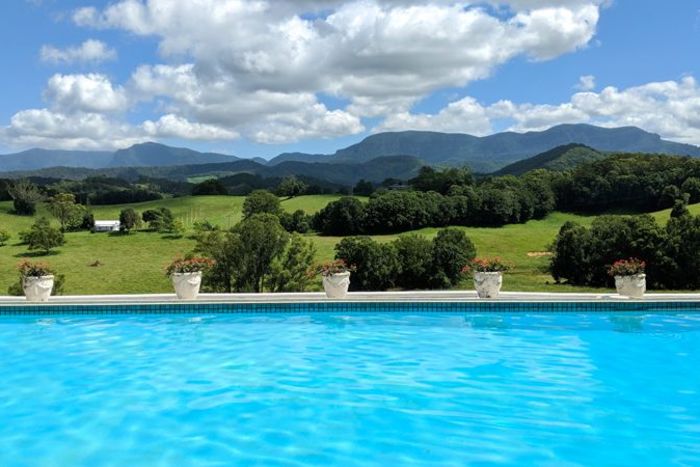 The Stunning Coastline
Australia's coast stretches for miles, with breathtaking views no matter where you look. The seaside's calming waves and ocean breeze make for a peaceful treatment setting. And attractions like the Gold Coast and Bondi Beach are famous for a reason–they're as close to paradise as you can get.
Gold Coast Addiction & Treatment Rehab is on one of Australia's most impressive beaches. Clients at this center can take beach walks and go fishing. You may also prefer Goodsky Mental Health Retreat, on the aptly named Sunshine Coast. In this program, clients have ocean views from the windows of private apartments. You can engage in surf therapy, beach walks, and beach fitness to make the most of this picturesque locale.
Enjoy Oz's Warm Climate
Australia is one of the driest continents on earth, second only to Antarctica. About 1/3 of mainland Australia is considered desert,9 getting very little rain. However, this mainly applies to the interior of the continent. The more populated coastal areas tend to be less dry.
While the weather in Australia10 varies across its 8 states and territories. For the most part, though, its climate is relatively warm.6 Most of the continent experiences 4 distinct seasons. Summers tend to be hot and dry, although there are monsoons in some northern regions. Winter temperatures are generally mild.
If you're visiting from the Northern Hemisphere, seasons will be the opposite of what you're used to: 
Summer: December to February
Fall: March to May
Winter: June to August
Spring: September-November
Once-in-a-Lifetime Wildlife Encounters
An abundance of unique animals call Australia home.11 This ecosystem includes 250 mammal species, like kangaroos, koalas, and wallabies. In the sky, you'll see any of the 550 species of birds, including cockatoos, parrots, and even rainbow lorikeets. Living Valley Health Retreat Queensland, even has kangaroos on the property! You can also scan the countryside for other animals from the decks of their cottages. Or, to see the wildlife up close, you can explore the hiking trails on their 145-acre property.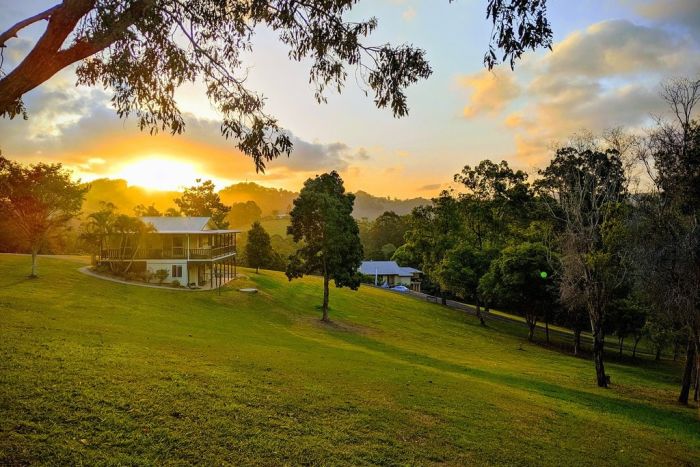 At Gunnebah Addiction Retreat, you'll encounter familiar farm animals. Clients can interact with chickens, goats, and cows for a gentle therapeutic experience. To see more exotic wildlife, you can go on adventure outings during treatment. Some clients enjoy kayaking with dolphins, and others visit nearby national parks. 
Rehab in the City
As beautiful as Australia's natural settings are, they're not right for everyone. Some clients prefer to be in a bigger city during initial treatment. If you're from Australia, this might be a way to stay close to home.
You don't have to miss out on solitude just because you're in an urban area. For example, Refocus Rehab Melbourne is on a secluded property, but it's still in the middle of the city. And, if you do live in Melbourne,12 you'll visit local 12-Step meetings during your time in treatment. By the time you complete rehab, you'll already have a network of peers in the area.
Inpatient treatment isn't right for everyone. You may not be able to leave work, or want to keep living at home while you heal. At rehabs like The Cabin Sydney, this doesn't have to be a barrier to treatment. Their outpatient program has flexible hours, with sessions that meet after the workday. This allows you to get the care you need, without sacrificing your other commitments.
Rehabs in Australia Focus on Holistic Wellness
Holistic wellness is a top priority in many of Australia's rehabs. For example, clients at The Banyans follow a schedule that balances therapy, rest, and play. This allows every aspect of the self "to be nourished and cared for" during the recovery process.13
The goal of rehab at The Banyans is to heal your whole being, so that you feel confident in every part of your life. You'll engage in a wide variety of healing modalities during your stay. For example, you might do yoga therapy14 or receive nutrition counseling.15 These treatments can help you build healthy long-term habits.
Other rehab centers, like Sydney Detox and Rehab, offer alternative physical treatments. Clients can try acupuncture or intravenous vitamin therapy, and use the infrared sauna.  These integrated programs aim to heal your mind, body, and spirit as one. Clients learn new coping skills, and can then apply them to life after rehab.
Shorter Retreats to Accommodate Busy Lifestyles
Some treatment centers offer shorter retreats. Most rehab programs are at least 28 days. These condensed programs might be a good fit if you can't take as much time off of work. They can also be more cost-effective.
For example, Sydney Detox and Rehab allows clients to stay anywhere from 7-28 days. Billabong Retreat offers week-long wellness retreats in the bush. In these sessions, clients learn how to relax–both during and after treatment. You can do yoga, meditate, get hot stone massages, and receive reiki. You'll also attend workshops that teach practical self-care strategies. Onsite chefs cook nutritious and organic meals.
Traveling to Your Rehab Facility in Australia
If you're visiting from another continent, traveling to Australia16 can be very time-consuming. Despite this, the country is very accessible. Australia has several international airports, And once you're on the continent, it's easy to get a flight to one of its larger cities. If you're coming from Southeast Asia, you'll probably land in Sydney, which has Australia's busiest airport.17 Melbourne, with the second-largest airport, is another good option. But these aren't your only choices. Brisbane and Adelaide also receive international flights.
You can also book a direct flight to Sydney, Melbourne, or Brisbane from several airports in the U.S.18 and Canada. But if you're coming from Europe, Perth is the only Australian city to get direct flights from London.
Once you're in Australia, getting around is even easier. You can fly between many smaller airports to get as close as possible to your destination. And if you're already living in the country, you may not need to fly at all. Make sure you discuss your plans with the staff at your rehab center in advance. They may have advice about the fastest and safest way to travel, and many rehabs can pick you up from the airport. Some take it a step further. For example, Hills and Ranges Private offers their clients a private jet service. The cost of transportation may or may not be included with the program's other fees.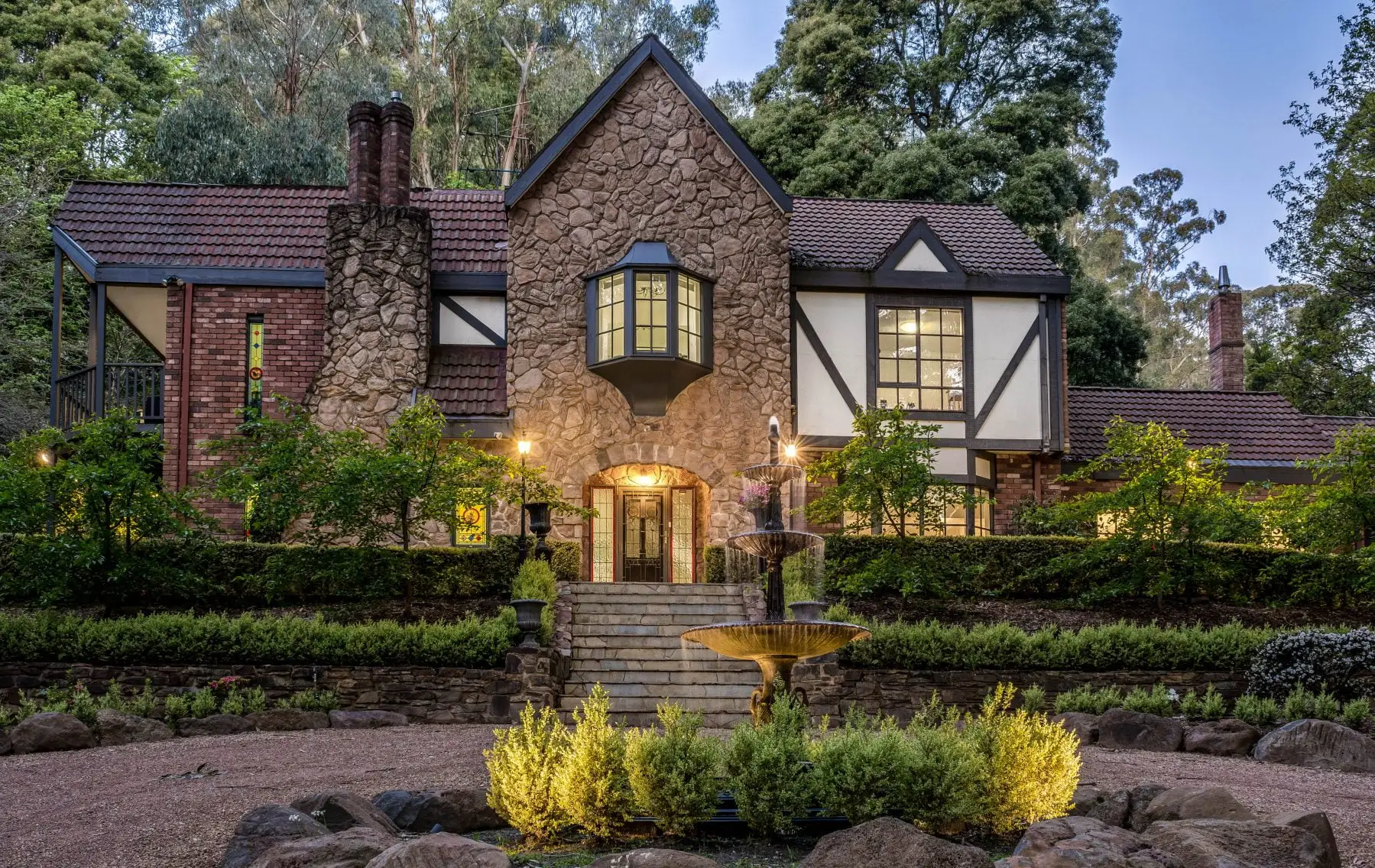 Australia as a Backdrop for Your Healing Journey
Australia is a country like no other. If you're intrigued by the landscape, or want to relax by the coast, this could be the perfect place to start recovery. And if you already call Australia home, rehab might be an opportunity to visit a new region. No matter where you're coming from, Australia can give you the space you need to heal.
If you're curious about treatment on this unique continent, view our list of treatment centers in Australia to learn about their therapies, amenities, and beautiful locations and contact programs directly.