Rehab provides the opportunity for mental, emotional, spiritual, and physical healing. Talk therapy and medical care are certainly essential to the treatment process. But sometimes a change in environment can be helpful, too. A new atmosphere full of fresh sights, sounds, and feelings can shift your perspective to inspire your recovery journey.
For many people, rehabs in Greece offer the chance for personal rebirth and renewal.
This island country is rich in history. Emerald waters, charming neighborhoods, and ancient citadels make Greece a sought-after Mediterranean escape. And in addition to its awe-inspiring sights, Greece offers an abundance of activities that luxury rehabs here take full advantage of. Greek rehabs' approach to holistic health, emphasis on community connection, and experience with celebrity clientele make this destination a viable option for people who are seeking all-around wellness, or who need an escape from the public eye.
Renew and Refresh in Greece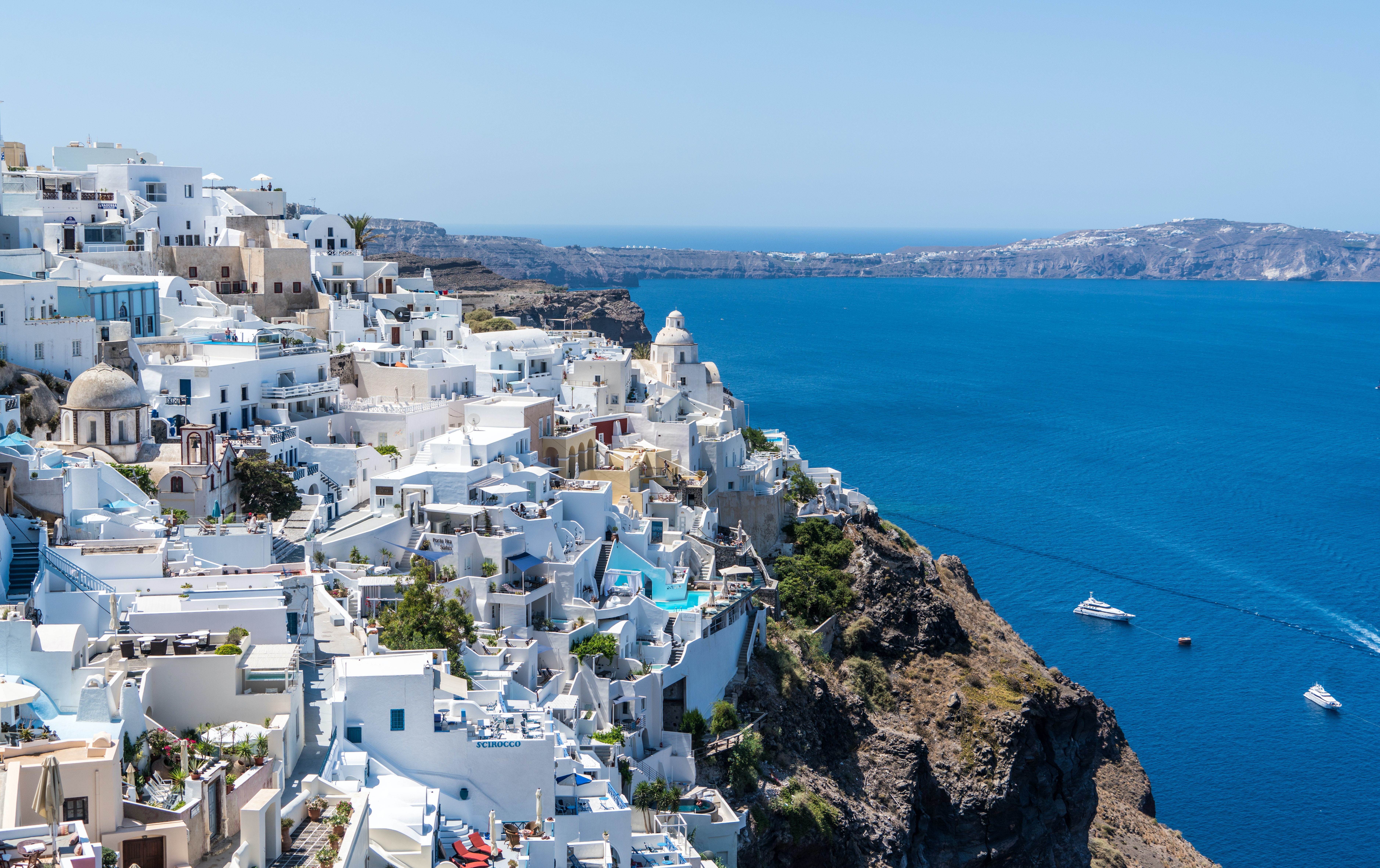 Greece is made up of hundreds of islands dotted throughout the Aegean, Mediterranean, and Ionian Seas. Each is scattered with ruins that reveal a storied past, surrounded by vivid blue waters. Many luxury rehabs here make the most of their location and take clients on beach excursions. Some facilities even directly overlook the ocean.
Coastal landscapes don't just make for breathtaking views. Research from the University of Exeter reveals that living by the sea can improve your mental health and well-being.1 The ocean's blue can help put you in a state of calm, which can be an especially helpful change of scenery if you're coming from a more urban environment.
Memorable Outdoor Excursions
Greece is graced by the Mediterranean's sought-after climate, which lends itself nicely to the variety of outdoor-based activities offered at programs here.
Outdoor access can be a boon to the rehab experience. Mental health experts find that exposure to nature and outdoor activities can improve your mental well-being.2
Rehabs in Greece provide ample opportunities for rejuvenation in nature:
Fitness by the sea
Farming and gardening
Fishing
Hiking
Horseback riding
Luxury yacht trips
Rock climbing
Participating in these and other outdoor activities as part of treatment can reduce stress, help you connect with others, and allow you to shift your focus to learning something new.
Ancient History to Inspire a New Future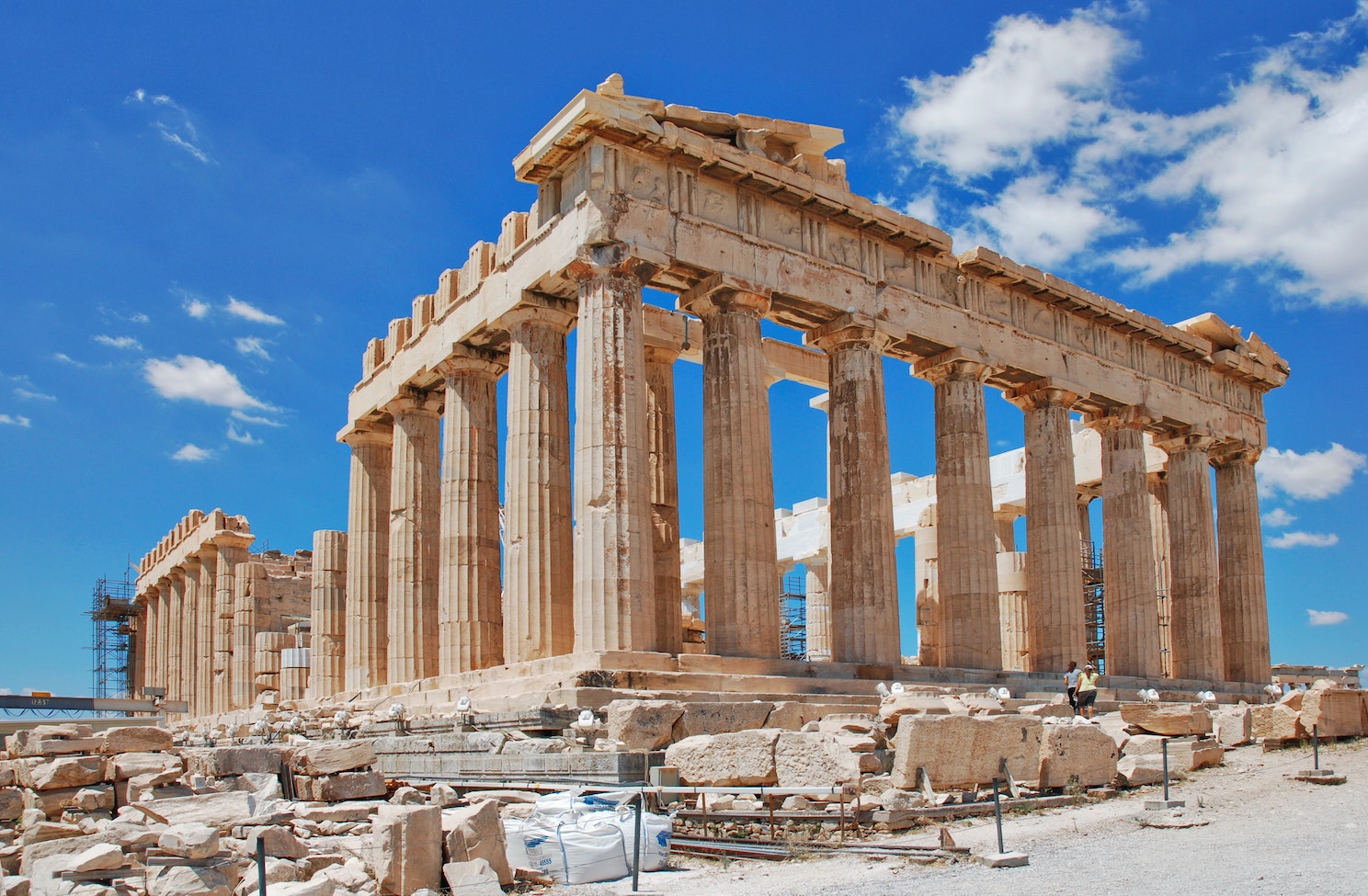 Many rehab programs include excursions to historical sites and relics of the past that make Greece a popular destination. Some treatment centers are only a 30-minute car drive away from world-famous historical landmarks like the Temple of Olympian Zeus, the Acropolis, and the National Archeological Museum.
Keep in mind that rehab isn't a vacation. However, ancient landscapes are proven to provide therapeutic value,3 a phenomenon dubbed "culture therapy" by researchers at the Human Henge project.
A trip to sites like the Acropolis in Athens can evoke a deep sense of reverence that can possibly enhance your treatment experience. As explained in Human Henge's research report, "just as emotional and aesthetic responses can help people understand significant places… significant places experienced in particular ways can stimulate the same kinds of feeling. With care and sensitivity these can be directed to…[cause] the human spirit to flourish."
Addiction can disconnect us from our sense of appreciation for life. But being in spaces of historical significance has the potential to stir up feelings of appreciation and gratitude. Through that, you may learn to be more perceptive of the world around you, which may just help you find joy in the everyday once more.
Activities and Experiential Therapies
There's no shortage of things to do in Greece. Clients have unique opportunities to learn and heal through the variety of activities and experiential therapy programs available in the country. Engaging in these activities in a therapeutic setting can help you discover new ways of being and stimulate meta-awareness.4
Meta-awareness can help you overcome triggers that may lead to substance or alcohol use by learning to regulate your emotions so you're less reactive to distressing thoughts or scenarios. It can also make you more aware of spontaneous reactions you may not have thought of before—for example, automatically reaching for a drink in stressful situations.
Equine-Assisted Therapy
Horses play an integral role in ancient Greek culture. Many rehabs in the country offer equine-assisted psychotherapy, also known as equine therapy. Working with horses is proven to help participants break down communication barriers5 and adjust their perspective to focus on the needs of another being. As a result, you may experience a new bond of trust that opens doors in your relationships outside of rehab.
Museum Visits
Museums are becoming recognized as therapeutic environments6 with the ability to improve mental health via art therapy. And Greece is home to some of the world's most famous, like The Acropolis Museum in Athens, which displays some of the country's greatest archeological finds. Exciting site visits are included in the treatment programs at centers such as Marieva Healthcare, Hellenic Practice, and The Poseidon Method.
Physical Activity
Research shows that exercise can aid in recovery from substance use disorders. Physical activity can help ease withdrawal symptoms, depression, and anxiety7 that may occur after you've discontinued using.
It may be easier to find the motivation to exercise in Greece. Greek people like to stay active: 84.6% of Greece's adult population meets WHO recommended physical activity levels for health.8 With great weather year-round, many rehab programs in the country take clients outside for athletic activities at least a couple of times a week.
Holistic Healing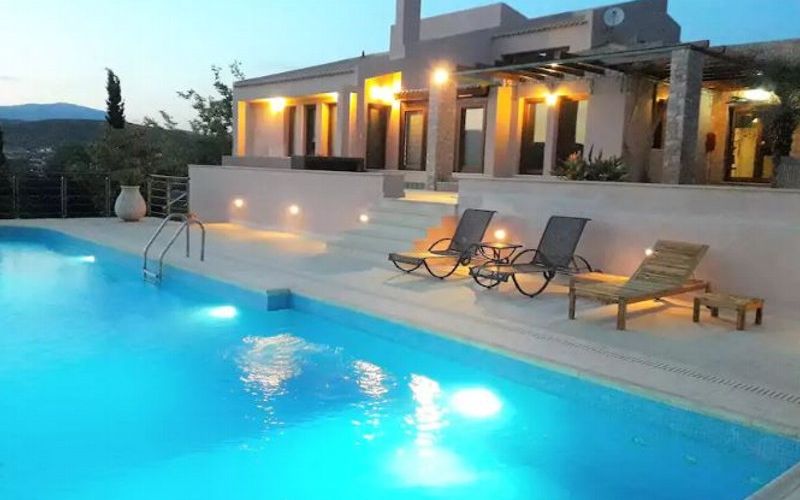 Holistic health, which treats the whole person—body, mind, soul, and spirit—has its roots in ancient Greece. Today, the country is a magnet for wellness tourism.9
Thanks to its reputation as a wellness getaway, there are many luxury holistic rehabs in Greece. Programs at these facilities are usually designed by teams of experts from different health-related backgrounds. Given their extensive experience with holistic treatment, these rehabs offer a comprehensive program that integrates different types of treatments, rather than simply adding complementary therapies into the mix. Integration is key for a more effective holistic addiction treatment program.10
Complementary Therapies
It's common to find rehabs in Greece that include nutrition therapy, physical activity, lifestyle change strategies, and complementary therapies in their treatment programs. These treatments combined can help you heal in ways that may not be achievable through talk therapy alone.
Greek rehabs treat clients using a wide range of complementary therapies:
Swimming and water activities
Recreation therapy
Nutrition
When you think of Greek cuisine, briny olives, tangy feta cheese, and fresh vegetables and fish may come to mind. The good news is, these traditional staples aren't just delicious—they're also good for your health. More than just a fad, clinical trials have shown that the Mediterranean diet may improve depressive symptoms and reduce depression remission rates.11
Several rehabs in Greece provide healthy nutrition plans along with the tools to maintain good eating habits. Some high-end rehabs dive even further into nutrition and work with clients to identify their nutritional issues, set up individualized goals, and create a sustainable lifestyle plan. You can even participate in cooking classes to learn the skills you need to prepare nourishing meals back home.
Finding Community and Rebuilding Relationships
Rehab opens the door not just to healing yourself, but also to restoring your relationships. It provides an opportunity to form connections with like-minded people, which can help you learn to relate to others in healthier ways.
Strong communities are central to Greek culture, and this comes across at many treatment centers. Multiple programs have a warm, community atmosphere that reflects the country's social culture. Staff are often personable, helping clients feel attended to and cared for.
Another key aspect of Greek culture is family bonds. Certain centers recognize the impact of involving family in the recovery process and offer family therapy programs. Addiction usually affects the entire household. However, it's common that clients and their loved ones haven't acknowledged past traumas that may have fractured family dynamics. Family therapy in rehab can help facilitate healthier family ties, which is an important component of sustainable recovery.
Luxury Experiences at Private Rehabs in Greece
Greece is a well-known luxury travel destination. Celebrities, politicians, and executives alike travel to Greece to unwind. Luxury rehabs in Greece have been serving this clientele for years and have a good understanding of their needs.
Individualized Attention at Ultra-Exclusive Centers
Luxury rehabs in Greece go above and beyond to offer each client unparalleled individualized attention. At some premium rehabs, you have access to 24/7 emotional support and therapeutic assistance from therapists, clinical professionals, and senior staff. Some people are used to certain levels of attention and comfort. Many healthcare experts agree that comfort is integral to a patient's experience,12 and having these comforts removed can be a counterproductive distraction from the treatment process.
Addressing the Needs of Executives and High-Profile Clients
Certain rehabs in Greece have celebrity treatment programs specifically aimed to meet the unique needs of celebrities, VIP clients, and public personalities. Confidentiality in treatment can be a concern for this clientele. If you need absolute privacy, single-client rehabs in Greece can help you remain safely out of the public eye.
Rehab centers that understand the unique circumstances high-profile individuals face can help these clients lay strong foundations for healthy habits geared particularly towards their lifestyle demands.
Getting There
As a popular destination country, Greece is easily accessible by plane. The majority of travelers arrive through Athens International Airport. From there, they either fly or take a ferry to other Greek islands.
Luxury rehab centers in Greece offer airport pick-up and personal chauffeur services during your stay. Chaperoned field trips and shopping are also part of several centers' programs.
Greece has options for rehabs closer to consumer areas like Athens. Or if you'd like to step back from it all, the country offers more isolated locations, from the highest mountain in Mykonos to a private cottage near the countryside.
Beginning Your Journey to Healing
For some, traveling can be a powerful way to begin their recovery. Going to a new and interesting place can put important space between your former patterns and your new goals. Ideally, you'll return to your day-to-day life equipped with a new perspective, healthier habits, and strong support systems in place.
Greece provides access to natural wonders and cultural experiences that might provide just the inspiration you need to start your new chapter.
See our list of luxury rehabs in Greece to explore treatment options.
---
Frequently Asked Questions About Going to Rehab in Greece
What sets Greece rehabs apart from other international rehab destinations?
Greece stands out as a rehab destination for its picturesque locations, rich cultural heritage, and high-quality addiction treatment programs. The serene, temperate climate, strong sense of community, and holistic approach to recovery, make Greece a sought-after destination for people seeking a comprehensive rehab experience.
What types of addiction treatment programs are available in Greece rehabs?
Greece rehabs offer a range of addiction treatment programs, including detoxification, individual and group therapy, holistic therapies, recovery activities unique to the country, and aftercare support. These programs are tailored to meet the individual needs of each client, promoting lasting recovery.
How long does a typical stay at a Greece rehab last?
The duration of a stay at a Greece rehab can vary depending on the individual's treatment needs and progress. While some programs offer shorter stays of a few weeks, others provide more extended treatment options that can last several months. The length of stay is determined through a personalized assessment and treatment planning process.