With its palm-lined boulevards, white-sand beaches, Latin influence, and culture of creativity, the lively metropolis that is Miami offers no shortage of draws. And it's not just East Coast snowbirds who benefit from its hot, humid climate. Tropical vegetation thrives in this corner of the U.S., which is filled with verdant parks, manicured estates, and rich wildlife areas.
Luxury rehabs in the Miami area feature spacious, well-appointed accommodations, and are often set in lush environments complete with pools, gardens, outdoor amenities, and greenspace views. Programming here often includes equine therapy and other experiential approaches that take advantage of Florida's many waterways for nature-based activities like beach visits, lake boating, and exploring marine parks.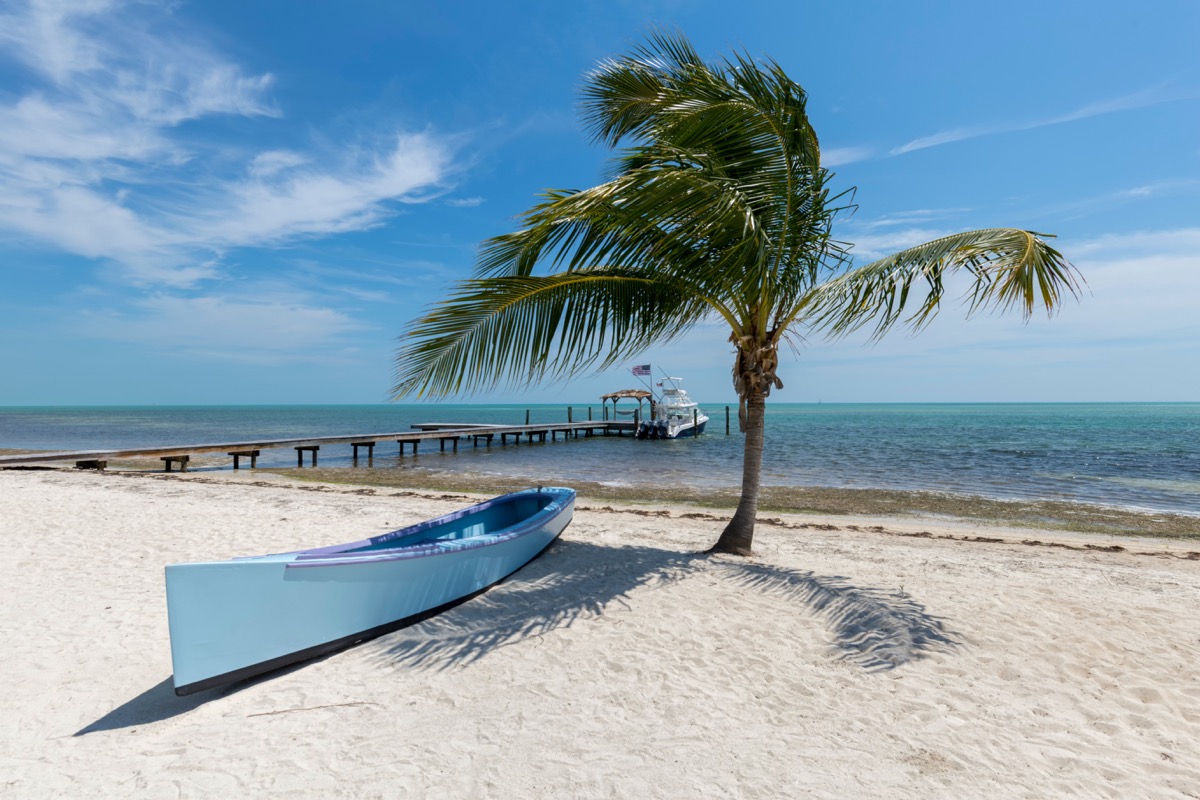 South Florida's luxury treatment centers offer bespoke programming that covers a full spectrum of care, including detox, inpatient rehab, intensive outpatient programs (IOPs), partial hospitalization programs (PHPs), and sober living. Residential rehabs offer options for abbreviated or extended stays, with gender- and age-specific subgroups, as well as programs catered to executives and other specific clientele. You'll also find specialty programming here, such as co-occurring disorder treatment, brain restoration, and spiritually-focused care. And it all takes place in an easygoing atmosphere that features plenty of sunshine, fresh air, and stimulating diversity.
Addiction Treatment Amidst Natural Gems: Everglades, Mangroves, and More
Getting Oriented
Miami is located in Southern Florida at the tip of the state's iconic peninsula. The largest metro area in Florida, the 20-mile-wide strip stretches 110 miles from north to south, bordered by the Everglades on one side and the warm waters of the Atlantic on the other. Numerous natural gems are within easy striking distance of the city: Biscayne Bay, with its turquoise waters, mangroves, and coral reefs; lush natural and man-made barrier islands; and the Florida Keys just over an hour to the south.
Natural Abundance
South Florida's abundant natural beauty makes it perfect for outdoor activities, which visitors can access in its multiple state and national parks. Bird watching in Oleta River State Park, manatee spotting at Black Point Marina, and sunset paddles in crystal-clear waters are just some of the many activities on offer in this Atlantic paradise. The region is home to thousands of acres of nature and birding trails, perfect for boat tours, canoeing, kayaking, and biking. Rehabs in this area typically offer outings at least once a week, in addition to other hands-on therapeutic experiences.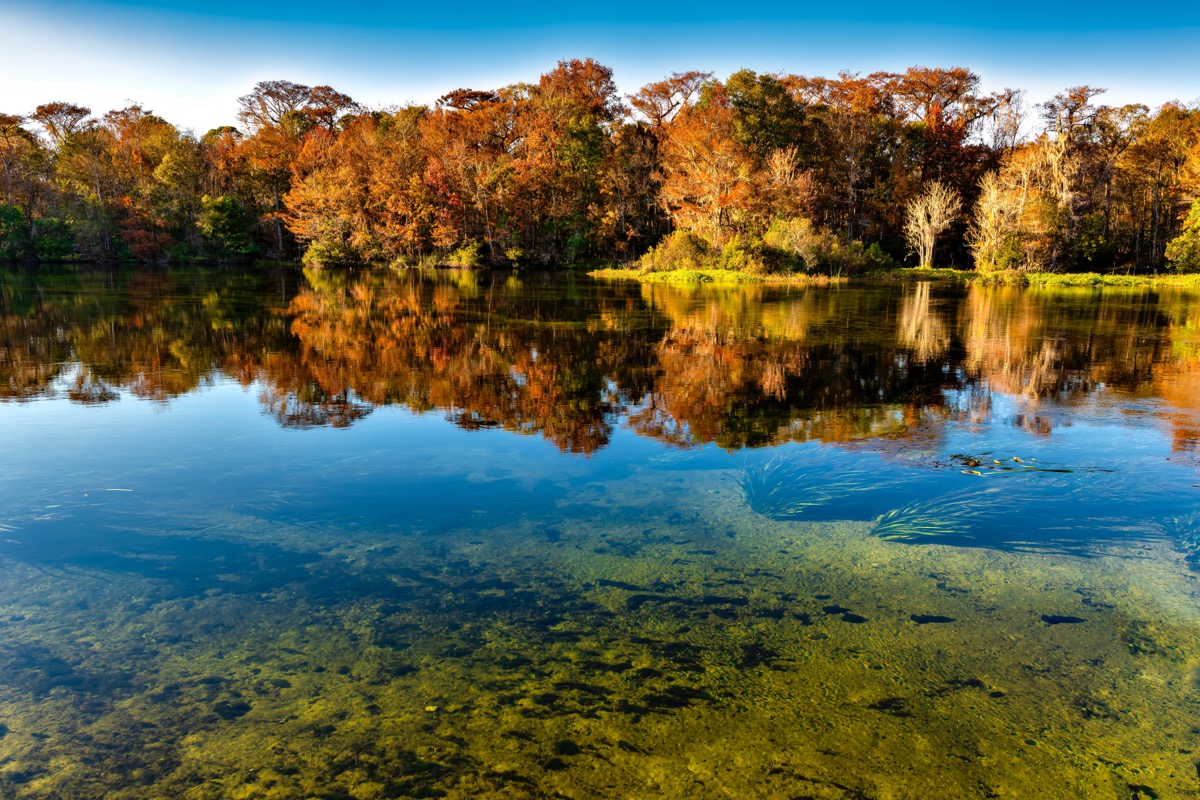 Sought-After Weather
Because of Miami's semi-tropical monsoon climate, low latitude, and sea-level elevation, it has two seasons: dry season (November through April) and wet season (May through October). Temperature averages range from lows in the 70s to highs in the upper 80s, making South Florida a popular destination for northerners looking to escape the cold. This bears well for rehab clients' treatment experience, as Miami's beachy ambience can serve as a welcome respite from the day-to-day. Warm, sunny weather is also shown to have a positive effect on mood. "Being outside in pleasant weather really offers a way to reset your mind-set," says Matthew Keller, a post-doctoral researcher at the University Of Michigan who conducted a 2004 study on the impacts of weather on mental health.1
Vibrant Culture
The cultural heart of Florida, Miami is a dynamic melting pot. Its diverse population and love of novelty create an atmosphere where creativity flourishes. Fine art fills the city's galleries and murals line its streets. Latin and Afro-Caribbean rhythms like salsa, merengue, and bachata breathe life into the local vibe. This spirit of expression finds its way into the therapies and activities on offer at rehabs here, like the dance classes at Headwaters At Origins, music therapy at Futures Recovery Healthcare, and art therapy at Tikvah Lake Recovery. Clients here also enjoy easy access to South Florida's sober community: hundreds of 12-Step meetings take place in the Miami metro area2 every week.
Rehab is more than just an intensive treatment experience. It's also an opportunity to connect with others who have shared experiences, and start to build a sober support network that will bolster your recovery for years to come. Miami could be a great place to find your recovery community if you value creativity and diversity, or you're looking for a culturally competent program that honors the needs of Jewish, LGBTQ+, or Spanish-speaking clientele.
South Florida's Specialized Treatment Programs
Luxury rehabs in the Miami area employ highly-trained addiction professionals who are certified in specialized areas of care like life coaching and recovery skills, aftercare support, nutrition, and holistic wellness therapies. Many facilities also provide on-site medical care, including medically supervised detox, overseen by teams of addiction-educated doctors and nurses. Programs here also cater to specific groups such as men, women, older adults, and spiritually-minded clients. 
United Recovery Project
Founded in 2016, the United Recovery Project delivers customized treatment plans using a holistic approach. The center offers specialty programs for men, women, and LGBTQ+ folks, and accommodates Spanish speakers as well as people with mild disabilities. United Recovery Project accepts up to 50 clients at a time.
Accommodation and Amenities
Clients can choose to stay in one of three, gender-specific housing facilities: the adult male mansion, the female villa, or the ranch for mature males. Each property sits on over an acre, with pool access and verdant natural surroundings, as well as ample amenities including full kitchens, outdoor grills, ping pong and pool tables, and outdoor spaces for relaxation.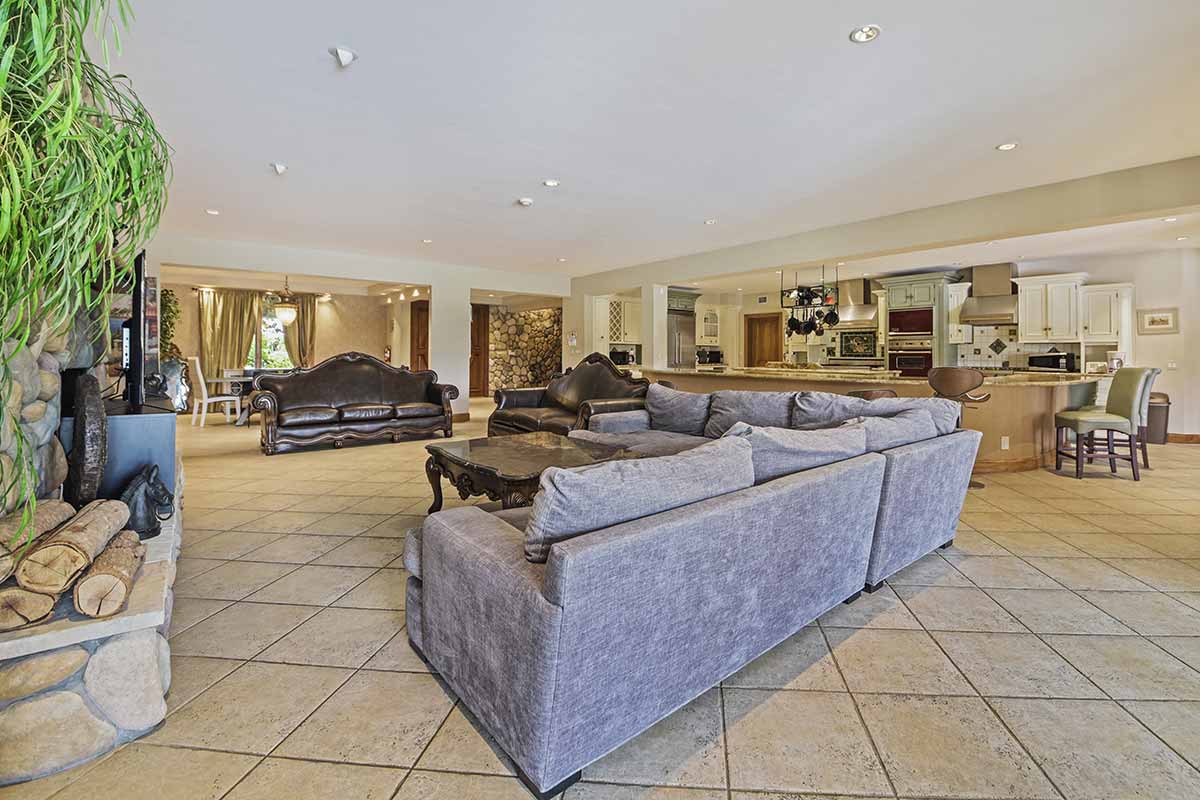 Treatments and Therapies
United Recovery Project offers a full continuum of care including detox, inpatient treatment, partial hospitalization (PHP), intensive outpatient (IOP), sober living, and aftercare. The center is a licensed medical facility overseen by a double-board-certified, addiction-specialized medical director.
Experiential therapies and activities here include equine therapy,3 creative therapies such as music and art, and trips to South Florida's famously gorgeous beaches. The center aims to set clients up for success outside of rehab, with life skills training, relapse prevention education, and nutrition workshops. As an added benefit, they also provide case management:4 "Substance use disorder can lead to run-ins with law enforcement as well as domestic and personal issues. In these cases, our team provides support from start to finish. This includes assistance with legal issues, but also life skills retraining, job placement, and other support services. Overcoming addiction is just as much about treating its physical and mental aspects as it is about treating the social impacts." And, their admissions team is happy to help clients arrange travel from anywhere within the U.S.
Hanley Center At Origins
ASAM-certified and CARF-Accredited, Hanley Center At Origins' tropical campus is located in Palm Beach, just 1.5 hours north of Miami. The center offers specialty programs for women, men, and older adults in both residential and outpatient formats. The facility houses an on-site medical detox center, and programming here pays special attention to co-occurring disorders and underlying trauma.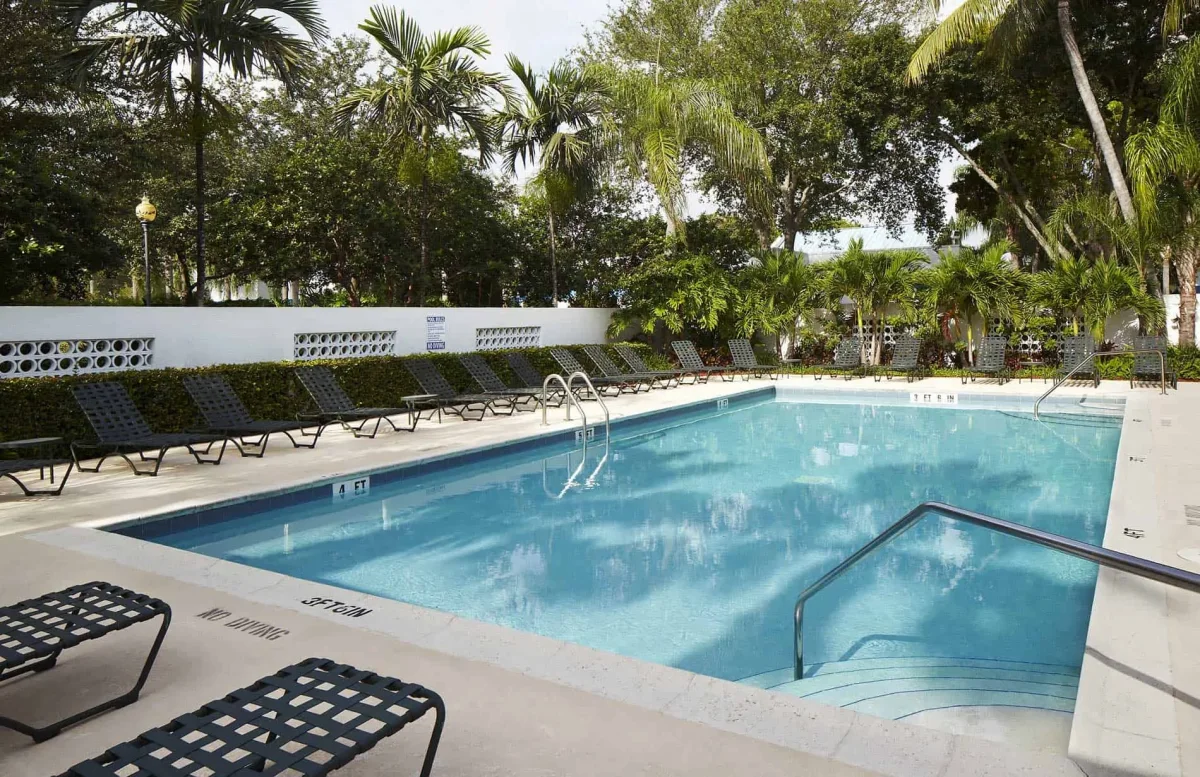 Brain Recovery and Medical Treatment
This program also places extra focus on restoring brain health. Every client goes through the Center for Brain Recovery (CBR),5 where clinicians perform advanced psychological testing and prescribe a suite of personalized, evidence-based treatments: "During treatment, every patient works with CBR to address mental health symptoms or co-occurring disorders that complicate addiction. With the direction of a licensed psychologist, our team of trained CBR specialists offers a variety of services and experiential therapy activities that are tailored to meet each patient's unique needs."
The Hanley Center offers medically managed detox, performed by a team of experienced doctors, nurses, and psychiatrists who provide round-the-clock care. This includes medical treatment for any existing conditions, as well as medication management, nutrition, and alternative medicine to help minimize withdrawal symptoms and fast-track physical recovery.
Spiritual Care
The center also provides spiritual care6 and staffs chaplains who provide guidance to clients in need of soul-level support, regardless of their religious background or beliefs. Because addiction affects us on all levels of our being, it's often very helpful to incorporate religion or spirituality into the healing process. "Through an exploration of spirituality," says the team, "those who suffer from substance use disorders are reminded that they are not alone." Many clients find that reconnecting with their spiritual practice during treatment helps restore their sense of balance and inner peace.
Experiential Groups and Services
Activities and experiential therapies7 here include outdoor adventures, beach outings, and cooperative games. These help clients "manage stress, reduce isolation, develop a healthy and active life, build a positive self-image, and increase avenues for connecting with a healthy community post-treatment." These experiences give clients a chance to have fun and connect with one another, but also carry real therapeutic value. "Our experiential groups and services are provided by a Wellness Coordinator who is a Certified Therapeutic Recreation Specialist (CTRS) with over three decades of practice. Requirements to become a CTRS include a degree from an accredited university, as well as a formal clinical internship and a national competency exam. At Hanley Center, our Wellness Coordinator is also a certified addiction professional, with an in-depth knowledge of how to propel those suffering from addiction towards a life of recovery."
Hanley Center At Origins' clinical program is overseen by expert clinical staff8 including a doctorate-level chief clinical officer and clinical director, with care provided by an on-staff psychiatrist and psychologist as well as directors of gender-specific and wellness programs.
Tikvah Lake Recovery
Family-owned and operated since 2016, Tikvah Lake Recovery is situated on the peaceful, 200-acre private Lake Charlotte. The luxury residential rehab prides itself on being an "extremely personalized executive treatment center." Tikvah Lake focuses on catering to professionals and also offers gender-specific treatment, with programs ranging from 10 to 90 days. This boutique facility accepts a maximum of 6 clients at a time.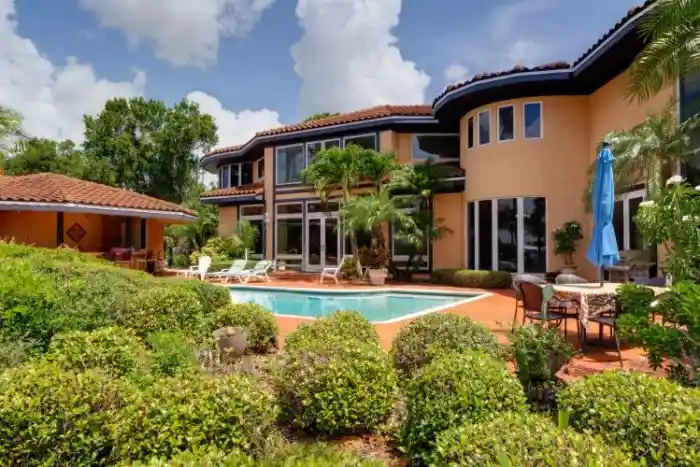 Luxury Amenities
Clients at Tikvah Lake stay in a converted 15,000 square foot mansion directly next door to Highlands Hammock State Park, which offers a host of outdoor experiences including biking, boating, canoeing, kayaking, hiking, horseback riding, and wildlife watching. Clients can choose from shared rooms, private rooms, or stand-alone villas, and 5-star amenities include a library, lounge areas, a recreational room, international cuisine, and of course, a private boat dock.
Executive Treatment
Because Tikvah Lake understands the needs of their executive clientele, programming here accommodates specific concerns like time constraints. Designed for those who may not be able to take enough time off to complete a full stay, their 10-day executive treatment program9 "is a great way for high-profile executives to test the waters with rehab; it allows them to take less time away from work than a regular 30- or 60-day program, while learning the tools they need to overcome their addiction at the same time." The program also addresses issues high-level professionals commonly face, like work-related stress, performance anxiety, and related substance issues like Adderall addiction.10
Confidentiality
This rehab places extra emphasis on privacy and holds only 1-on-1 therapy sessions, making it a fitting choice for celebrities and public officials: "All our guests are executives or those seeking high-end treatment – so privacy is mutually respected by everyone.11 Personal struggles are never discussed in front of others. We've worked with governors, executives, and people from the entertainment industry. Everyone's stay at our facility is 100 percent confidential."
Programming here centers on top-notch clinical care and plenty of individual attention, including daily individual meetings with the center's clinical director. Their 3-step treatment program12 starts with an orientation and assessment, and consists primarily of CBT-based therapy and psychoeducation. Clinical staff prepare clients for life after residential treatment by incorporating family therapy and assisting with planning for transition to an alternative living facility.
Getting to Treatment
Thanks to Florida's abundance of space and natural beauty, it's possible to find a treatment center in a therapeutic natural setting within just an hour or so of the city. And because Miami is a major metro area, it's well served by airports accepting domestic and international flights.
By Plane
Miami International Airport (KMIA) is just 20 minutes from the city center, and is predominantly served by American Airlines. The airport is a major hub for flights to and from Europe, North America, and Latin America. Because the KMIA receives such high traffic, however, it can get quite congested, resulting in longer wait times for processing and baggage claim. For this reason, some people choose to fly into Fort Lauderdale International Airport (FLL), which can be a less stressful option for domestic flights.
Air taxi, air charter, and business jet clients can fly into Opa-Locka Executive (KOPF) or Miami Executive Airport (KTMB), both located within 30 minutes of the city.
By Car
Miami-Dade County is served by the I-95, which connects Miami with the rest of the East Coast, and the I-75, which runs out to the midwestern The Florida Turnpike connects Miami with Orlando. Clients driving from the Florida Keys can take U.S. Highway 1. Luxury rehabs in the Miami area are usually more than happy to help you arrange travel, and may even provide services such as airport pickup and sober companions to accompany you on your way.
The Magic City: A Special Place to Start Your Recovery Journey
Miami-area luxury rehabs can be a great option for clients who want a bespoke experience in a luxurious treatment environment with access to great weather, beaches, and outdoor recreation. Executives, LGBTQ+ clients, and those looking for gender-specific treatment will find plenty of specialty programming on offer, designed to meet their specific set of needs and cultural concerns.
Check out our curated list of luxury rehabs serving Miami for information on therapies, staff, accommodation, and more.
---
Frequently Asked Questions About Rehab in Miami
What are the benefits of attending a luxury rehab in Miami?
Luxury rehabs in Miami offer a variety of benefits:
• High-quality care, often with access to the latest treatments
• Highly qualified staff
• Bespoke programs for specific demographics, like executives 
• Plush amenities, such as gourmet meals, spa treatments, and on-site fitness facilities
• Activities that make the most of Miami's sunny weather
What are the costs of attending a luxury rehab in Miami?
How do I find a luxury rehab in Miami?
There are a few ways to find a luxury rehab in Miami that's a fit for you. You can ask your doctor or therapist for a referral. You can also search for Miami luxury rehabs online using an unbiased platform. Keep important factors in mind during your search:
• Cost
• Amenities
• Staff qualifications
• Aftercare services