Home to verdant jungles, mesmerizing beaches, and a laid-back approach to life, Costa Rica has long been recognized as a prime destination to relax and recharge. Visitors flock to its white sand beaches to embrace the slow life. Adventure-seekers have an exciting menu of excursions to choose from. Boasting some of the most biodiverse-rich rainforests on Earth, the country offers a rare glimpse into nature's unseen world.
With so much to experience, it's no wonder that Costa Rica is a top international destination.
If you want your recovery journey to be as memorable as it is therapeutic, luxury rehabs in Costa Rica could be a good fit for you.
There are two primary luxury rehab centers in the country: Costa Rica Recovery and Costa Rica Treatment Center. Both programs are enriched with experiential adventures that make the most of Costa Rica's unique landscapes. Their rehab staff often reflect the country's positive, friendly culture. On top of that, both centers offer affordable luxury treatment programs.
Restore and Renew: Lush Landscapes, Soulful Adventures, and Sunshine
From shimmering sandbanks in the northwestern region to vibrant green rainforests in the central to the south pacific coast, Costa Rica's diverse landscapes continue to lure in visitors from around the world. And it's not just your everyday traveler who benefits from the country's varied scenery. If you're looking for a place to start your recovery journey, Costa Rica has something for everyone, from beach settings and rainforests to mountains and metropolitan cities.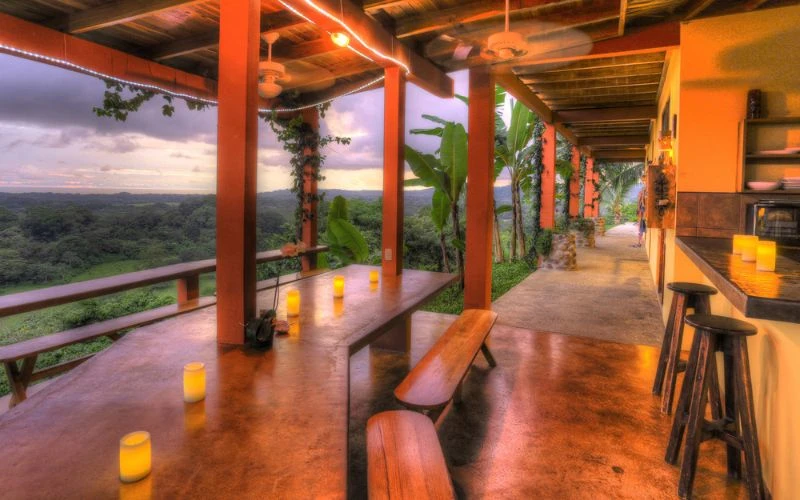 Complete Immersion in Nature
Some of the world's most biodiverse rainforests are set in Costa Rica. Corcovado National Park, known as "one of the most biologically intense environments on earth" by the National Geographic Society, is home to a unique ecosystem: wet forests, rivers, lagoons, marshes, over 500 types of trees, 140 mammal species, and more. This habitat offers a complete multisensory experience that goes beyond just the visual senses, bringing you even more healing benefits. A study in the International Journal of Environmental and Public Health found that non-visual avenues are important for delivering nature's therapeutic benefits.
Some rehabs in Costa Rica let you experience the wonders of Corcovado National Park firsthand. Both Costa Rica Recovery and Costa Rica Treatment Center hold outings to the globally-acclaimed nature preserve.
Therapeutic Excursions
Adventure trips are a highlight of Central America and Costa Rica rehabs take advantage of the unique outings available in their area. White water rafting, hiking trips, and whale watching are just a few of the many experiences on offer.
Specifically, outdoor adventures can foster mindfulness and increase self-sufficiency.1 On top of that, experiential therapies provide profound benefits that may not be as accessible through talk therapy alone. Through these experiences, you can learn how to overcome challenges, actively work through your emotions and connect with the world around you, among other fulfilling outcomes.
Experiential therapy can also help make abstract ideas more tangible.2 For example, if you're engaging in a therapeutic activity, like rock climbing, and an experience elicits a stress response, you're better able to analyze your emotions and choice of actions immediately following that response. These emotions may not have been as apparent if you didn't have the opportunity to work through feelings that surface during certain activities and experiences.
Warm, Tropical Climate
For visitors seeking respite from the cold, Costa Rica's consistently warm weather is a welcome change. Temperatures average around 80°to 90° Fahrenheit by the coasts and 75°to 80° inland and near the mountains. With regularly temperate weather, you're able to enjoy the outdoors no matter the time of year.
Unforgettable Experiences in Costa Rica
When you think of the typical rehab experience, talk therapy is probably the first thing that comes to mind. While psychotherapy is a key component of the recovery process, other types of treatments can also support healing. Experiential therapy is one way to actively work through your emotions, connect with your body and with nature, and develop important problem-solving skills.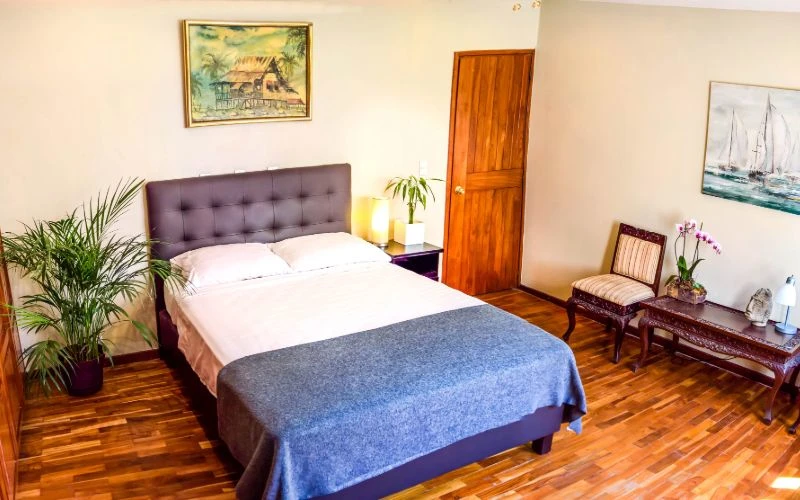 Costa Rica rehabs provide excursions and activities that take advantage of the country's unique offerings:
Equine Therapy
Equine therapy involves working with horses through a series of ground-based activities. Rather than riding horses, you learn how to form bonds with horses through groundwork like lunging, or leading the horse around an arena. Costa Rica Treatment Center offers equine therapy on a beautiful, 84-acre elevated eco-tourist destination called Finca La Piedra.
Jungle Treks
Regarded as one of the world's most biodiverse countries, Costa Rica's jungles are a rich realm of flora home to a kaleidoscope of creatures. At rehabs in Costa Rica, you have a once-in-a-lifetime opportunity to hike through world-famous national parks in the Osa Peninsula.
White Water Rafting
No matter where you are in Costa Rica, adventure is a stone's throw away. You can even try your hand at white water rafting with Costa Rica Recovery, where you'll be taken on a guided tour through class-4 rapids.
Whale Watching
Known as the place where the rainforest meets the sea, there's no place on earth quite like Costa Rica's southwestern peninsula. Here, Costa Rica Recovery takes you on unforgettable whale-watching excursions at the secluded Drake Bay.
The Land of "Pura Vida"
In Costa Rica, pura vida is a way of life. Translating to "pure life", the term reflects the country's easy-going culture of optimism, positivity, and celebrating the good in life. Pura vida could be the reason why Costa Rica tops all other Latin American countries in the World Happiness Report list.3
The people of Costa Rica are known for being friendly and laid back. Vibrant communities can provide an antidote to isolation, and the ability to enjoy simple pleasures is a way to enhance your quality of life.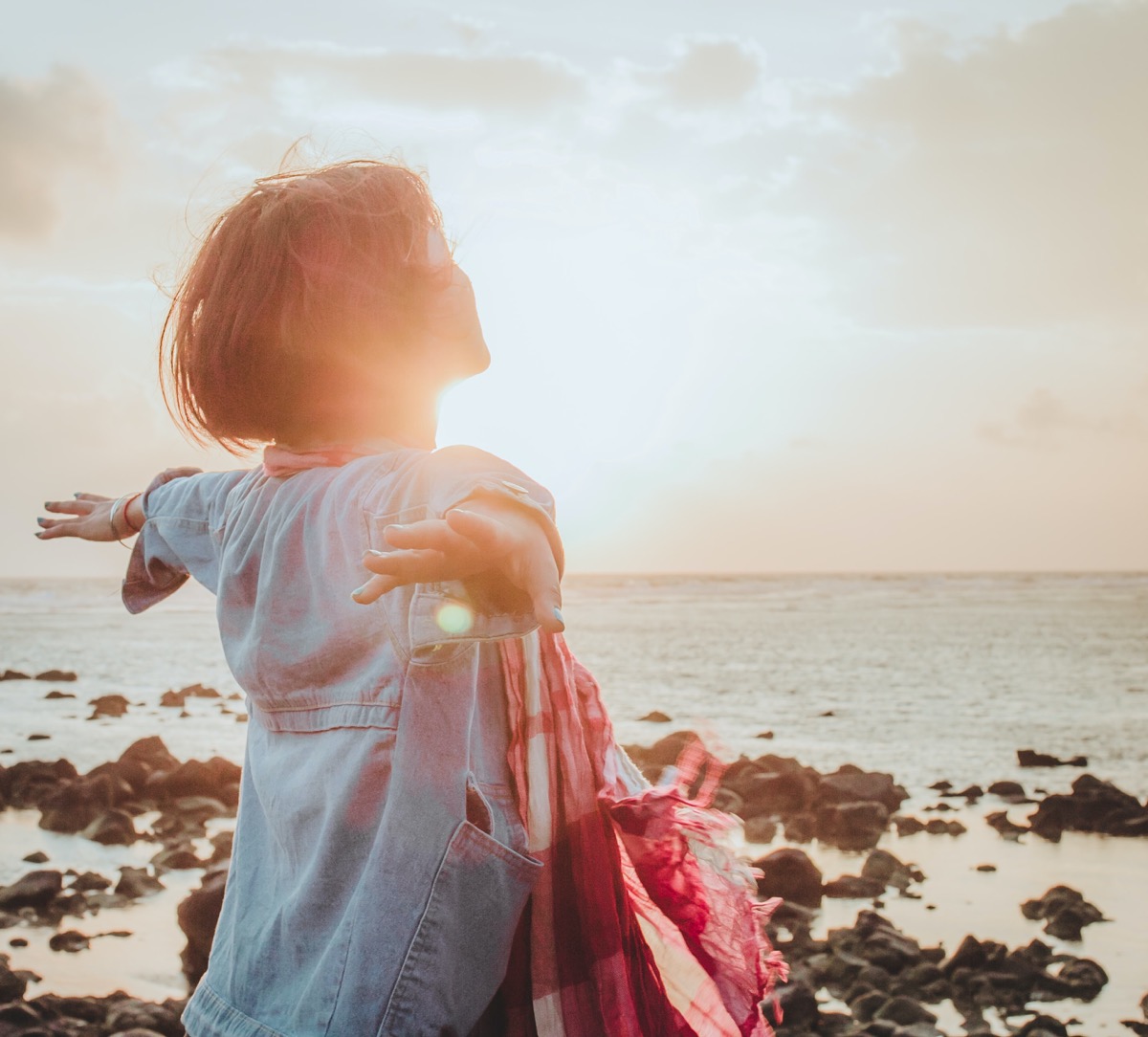 Staff at Costa Rica treatment facilities often reflect the friendliness of the country's people. This warm, inviting atmosphere can make a big difference in your rehab experience. Building close bonds with the staff at a treatment center can make you feel comfortable, more at home, and therefore potentially more receptive to therapies. According to Costa Rica Treatment Center, "most former clients become friends and remain in close contact with their staff for years to come."
And if you need Spanish-speaking therapists, both Costa Rica Recovery and Costa Rica Treatment Center have bilingual staff members.
Discover Affordable Recovery Options in Costa Rica
The cost of addiction treatment in the U.S. and Northern Europe can be a barrier to treatment for some people. The majority of luxury addiction treatment centers in the U.S. start at $25,000 to $50,000 for a 30-day program, though it's good to remember that most of these rehab centers do accept insurance.
If you're looking for lower upfront costs, or you don't have insurance, rehab in Costa Rica could be a good option for you. Addiction treatment centers in Costa Rica that meet RehabPath Luxury's quality criteria offer a more affordable alternative to rehabs in Northern Europe and the U.S.
The cost of rehab in Costa Rica tends to be under $10,000, with some programs priced under $5,000.
Recover Amidst Lush, Tropical Settings
Costa Rica's leafy landscape provides a unique treatment setting. Costa Rica Treatment Center, for example, is located on lush grounds surrounded by vibrant tropical flowers and greenery.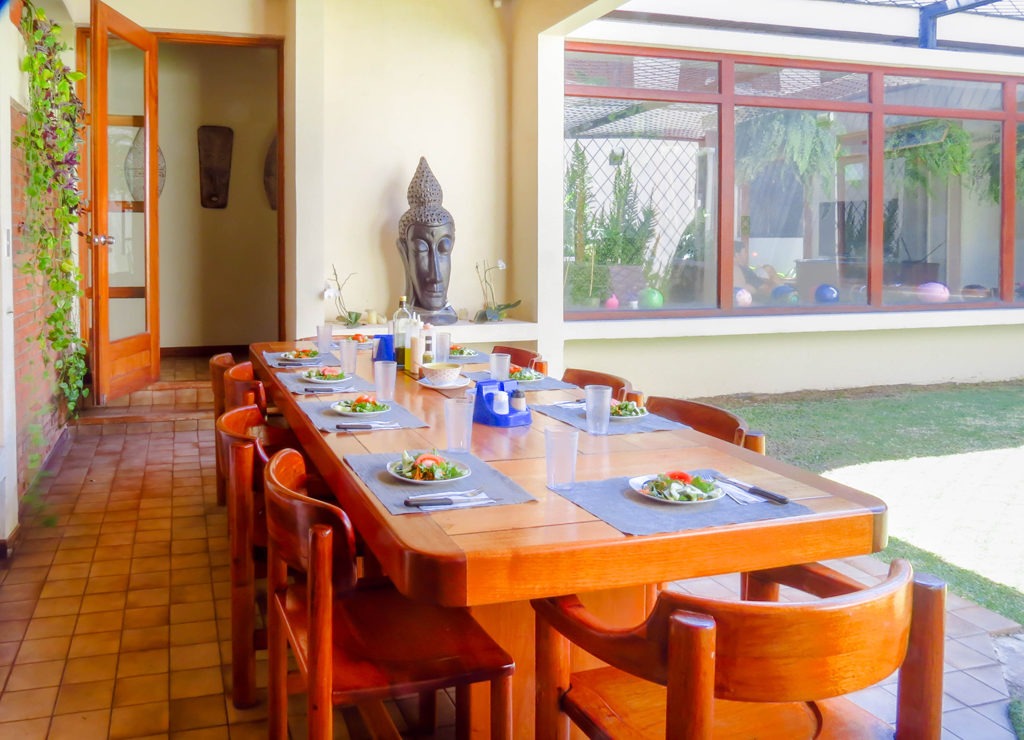 For city dwellers in colder climates, this setting is a welcome break from their everyday environment. Not only is a change of scenery linked to enhanced happiness,4 but being outdoors in warm weather is proven to improve mood and memory.5
Treatment centers in Costa Rica tend to take advantage of the country's sunny weather and abundant vegetation. You'll find amenities like green gardens ripe for daily walks, outdoor courtyards, and yoga and meditation areas with a tropical touch.
Traveling to Rehab in Costa Rica
Juan Santamaria International Airport (SJO) is the primary airport serving San José, the capital city of Costa Rica. SJO is accessible from most major airports in the United States and Europe.
Addiction treatment centers that are located in San José may offer pick-up services from the airport. Costa Rica Recovery offers pick-up services from SJO airport and is a 15 to 20-minute drive away. Meanwhile, Costa Rica Treatment Center is also a 15 to 20-minute drive from the airport, in a quiet upscale neighborhood.
Costa Rica: A Beautiful Setting to Start Your Recovery
Known as Central America's ecological gem, Costa Rica offers a treasure trove of experiences that can make your recovery journey one to remember. If you're looking to heal amidst lush, tropical surroundings, and the pura vida lifestyle speaks to you, then going to a luxury rehab in Costa Rica could be a great option.
To mark the first step of your recovery journey, view our collection of luxury rehabs in Costa Rica.
---
Frequently Asked Questions About Rehab in Costa Rica
What are the costs of rehab in Costa Rica?
The cost of rehab in Costa Rica varies depending on the type of treatment, length of stay, and level of care. You can expect to pay around $10,000 for a 30-day program, with some programs priced under $5,000. On average, rehabs in Costa Rica are more cost-effective than in the United States.
What are the benefits of rehab in Costa Rica?
Costa Rica is a beautiful country with a warm climate and a relaxed lifestyle. This can make it a great place to recover from addiction. Rehabs in Costa Rica offer a variety of experiential therapies, from jungle treks and rock climbing to whitewater rafting. Centers here are usually set in beautiful locations that promote relaxation and healing.
How can I choose the right rehab in Costa Rica?
• Consider your specific needs and goals for treatment? 
• Consider your budget: How much can you afford to spend on treatment?
• Consider the location: Where do you want to go to rehab? Do you want a more remote location?
• Do your research: Read reviews of different rehabs in Costa Rica. Ask your therapist and other people in your network about treatment there.