Get an inside look into rehab in South Africa as part of our Destinations series.
It's a Tuesday morning in Kruger National Park, South Africa. You're in the passenger seat of a safari vehicle, freshly made latte in hand, shaking off the remnants of last night's slumber as you awaken to the scenery around you. As your eyes scan the savannah, you begin to soak in the staggering beauty of the surrounding landscape: grasslands stretching out in every direction as far as the eye can see; the horizon peppered with silhouetted baobab trees; birds flocking from the bushwillows in the day's first light.
You've just started along your way when suddenly, you come across a lioness guarding a freshly killed buffalo, her family patiently waiting in the shade of a nearby acacia tree. Not much further down the road, you happen upon a herd of wild elephants lumbering through the bush, ears gently flapping in contentment as they dotingly urge along their young. As you marvel at the splendor of nature in this environment thousands of miles from home, it occurs to you that you're a world away from where you were just days ago—and not just geographically.
Immerse Yourself in an In-the-Moment Experience
Taking an African safari for the first time isn't just an exhilarating adventure, it's also deeply beneficial to your recovery process. This is something the team at White River Manor—a luxury treatment center located just outside of Kruger National Park – well knows, which is why this distinctly South African experience is offered to each of their guests.
There's enormous therapeutic value in stepping away from your daily routine – full of the patterns, habits, people and places that trigger your addiction – and fully immersing yourself in a new experience. On the Kruger safari, there's so much to take in, one can't help but be completely enthralled with it all. Seeing one of the "big five" in its natural habitat is truly a once-in-a-lifetime opportunity. Even for people who've been familiar with the park their whole lives, the novelty never wears off: "Every time I go out there, I have a unique experience," says Giles Fourie, White River Manor's Director and Co-Founder.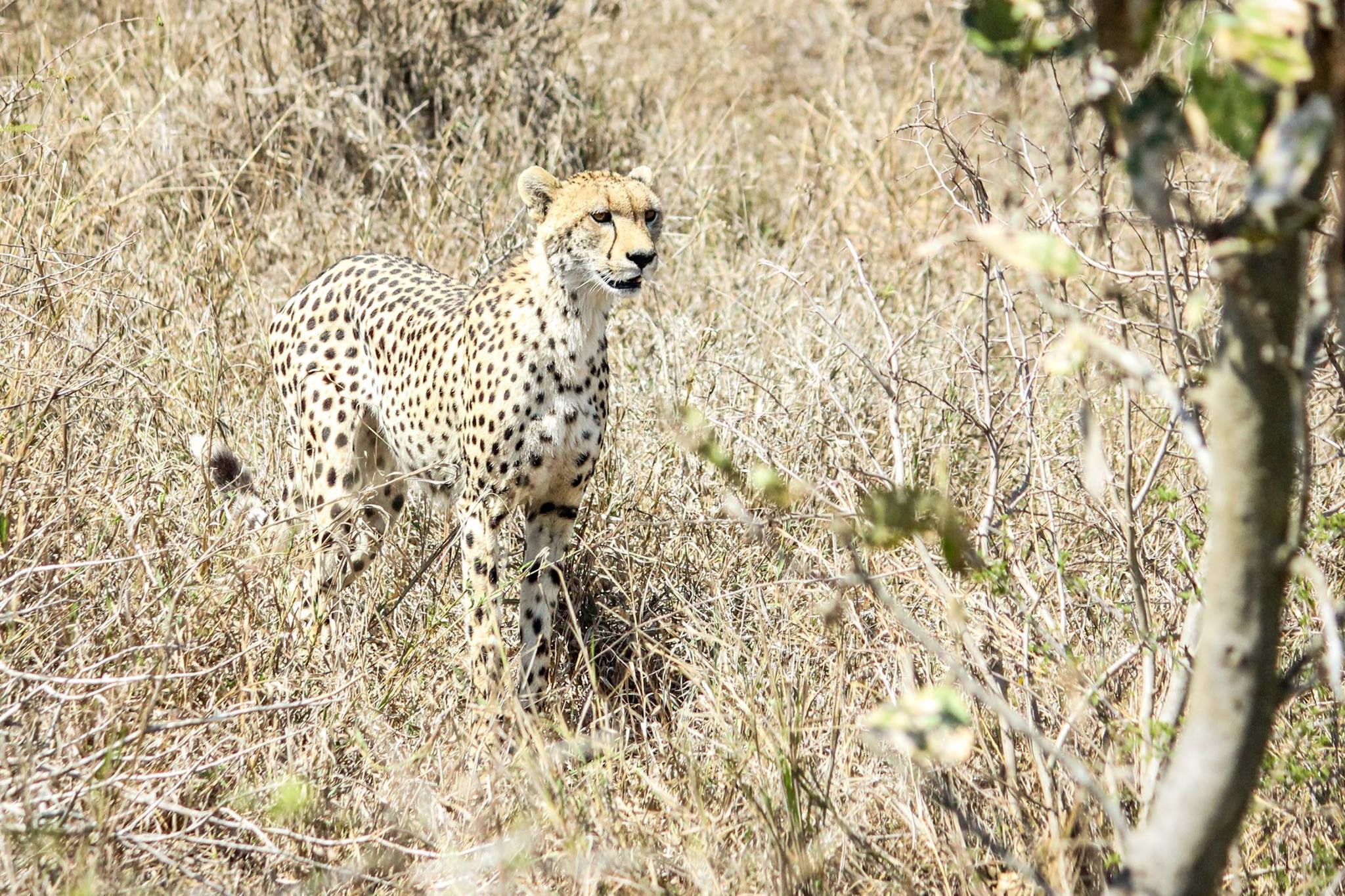 Indeed, there's nothing like witnessing majestic animals like lions, leopards, rhinos, elephants and Cape buffalo in their natural habitat, and steeping yourself in the all-encompassing wonder of the savannah, to declutter your mind and bring you into the present moment. And it's in that mental space that you can best dedicate your full attention to your personal journey of change.
Let Nature Heal the Aches of Addiction
One of South Africa's two most iconic safari destinations, Kruger National Park is home to over 20,000 square kilometers of flourishing wilderness. Its rich ecosystem boasts a staggering array of biodiversity—from prairie grasses, to towering trees, to the myriad animal species that inhabit them. It's not uncommon to see a family of majestic Cape buffalo wandering among the shrubs, wagging their tails as Red-Billed Oxpeckers busily hop along their backs, or an enormous African Crowned Eagle carrying food to its nest in a Knob-thorn tree.
Nature soothes. It restores. It nourishes the soul. Being in nature gives us unparalleled perspective by reminding us that we're but a small part of a much greater universe. Our bodies are naturally attuned to its sounds and rhythms, and being in its midst transports us to a transformative space. It's no wonder countless studies prove the benefits of nature, ranging from reducing stress and anxiety, to improving immunity, to releasing dopamine in the brain – the perfect remedy for people in recovery. And what better place to receive a whopping dose of Mother Nature's healing properties than on an amazing South African safari?
Steep Yourself in South African History and Culture
In addition to natural beauty, South Africa is also home to a thriving and fascinating culture. Kruger National Park hosts centuries of historical, archaeological and cultural heritage, and the guides at Safaria, White River Manor's partnered luxury safari operation, are proud to share it with their guests. Their passion for the bush is contagious, and tours include captivating tales of old traders and rangers. Guests experience a truly personal glimpse into the land and its history that only a local can provide.
And guess what? Being in a new cultural environment is also conducive to your recovery. By breaking with your daily routine and learning entirely new ways of seeing the world, you're opening to new ways of thinking—and setting yourself up to make life changes in a positive and lasting way.
A Journey Through the Savannah Is a Journey Through Life
Much like a safari, recovery is a journey. A journey of self-discovery; of navigating your challenges; of creating the circumstances under which you'll live your best life. It's not hard to draw inspiration from this extraordinary experience – one only has to gaze out over the plains, full of life and brimming with the promise of new beginnings.
People in recovery aren't so much unlike the savannah's famed resurrection plant, which after years of drought and dehydration can restore itself into a lush, green bush with just a tiny trickle of water. With the right environment, resources, and people in your corner, you too can bloom into your best self.

We got to test out the resurrection bush for ourself. On our safari with White River Manor, the guide gave us some dead pieces of plant (seen on left). We put some of it in a glass of water overnight, and voilà! green, lush plant!
White River Manor executive treatment center is located just a few miles from Kruger National Park, set among a 100-year-old garden along the scenic banks of the White River. Their guests enjoy total immersion in nature and South African culture while still having all the amenities of a luxury Western resort. In addition to the Kruger safari, activities on offer include white water rafting, traditional African dancing and mountain biking. If you're looking for a totally different treatment experience in a one-of-a-kind location, visit White River Manor's profile to learn more.
---
Frequently Asked Questions About Safaris as a Rehab Activity
What's a rehab activity in South Africa? 
Some rehabs take advantage of South Africa's natural wonders and offer clients a safari excursion. This experience isn't just awe-inspiring, it can also help ground you in the present moment.
Can going on a safari help my mental health?
Yes. A key benefit of going on a safari is immersion in nature. Awe-inspiring experiences like this lower stress and increase your sense of meaning and connection, which improves mental well-being.
Where is White River Manor?
White River Manor is located in northeastern South Africa, just a few miles from Kruger National Park. The center is a 45-minute flight or 2.5-hour drive away from Johannesburg.