With rigorous treatment in peaceful surroundings, Connecticut rehabs offer the best of 2 worlds. You can attend treatment nestled within beautiful nature, just a stone's throw from a major U.S. city. This state is also home to world-renowned research universities. And as a result, rehab here can connect you with some of the greatest medical minds in the world.
Going to rehab in Connecticut is a good fit for people who want a middle ground between retreat and connection. At some centers, you can even stay in touch with your loved ones during treatment. But, in this serene setting, you'll also have the space you need to heal.
Finding Balance
In the heart of New England, Connecticut is close to some of the biggest cities in the U.S.—and some of the country's most beautiful nature. Clients can enjoy the stunning scenery, without feeling cut off from urban amenities. 
Enjoy a Serene Environment for Recovery
Despite being close to several big cities, many areas in Connecticut are rural.1 The Connecticut River flows through old hardwood forests and rolling hills, with the Berkshire highlands rising out of the northwest corner. In these beautiful surroundings, recovery can be peaceful and restorative. Studies show that immersing yourself in nature can improve symptoms of anxiety and depression,2 sleep quality, and stress. 
In rehabs like Mountainside Treatment Center, in the foothills of the Berkshires, clients heal "surrounded by lush greenery and open skies." Without the distractions of urban life, you can put all your energy into recovery.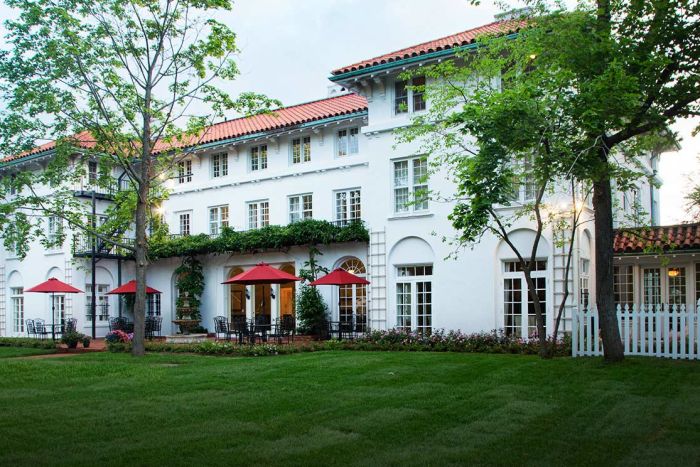 Test Your Limits With Outdoor Adventures
If you're longing for adventures in the great outdoors, Connecticut offers easy access to world-class hiking, skiing, rock climbing, rafting, and more. These activities get your heart pumping—and they help your mind heal. 
At treatment centers like Turnbridge, patients can go on camping, hiking, skiing, and snowboarding trips, depending on the time of the year. You can also try paintball, rock climbing, even deep sea fishing. Thanks to Connecticut's diverse geography, which includes mountains, rivers, and a rugged coastline, this is a wonderful place to go if you're interested in outdoor adventure therapy. 
Addiction Treatment From Leading Experts 
Even if your rehab is in a rural area, Connecticut is small enough that you'll never be far from a big city. That means you'll be close to major universities, like Yale and UConn. And some of the world's top experts in addiction and mental health are based at these schools. For example, The Steward House at Silver Hill is "the product of collaboration among the leading psychiatry institutions of Yale New Haven Health and the Department of Psychiatry at Yale School of Medicine." Clients here have access to leading experts while in residential care in a non-hospital setting. These specialists can help you define your unique needs and goals for recovery.
Be Yourself in Connecticut
Recovering from addiction or mental illness is all about finding yourself again. In Connecticut, there's room for you to be exactly who you are. 
Connecticut Rehabs Welcome LGBTQ+ Clients
It's crucial for LGBTQ+ clients to find affirming treatment. Anything less can interfere with your recovery journey. And unfortunately, not all treatment programs are inclusive. But Connecticut has a long history of supporting LGBTQ+ rights.3
The state is well known for its progressive legislation. It even boasts rehab centers just for LGBTQ+ people, like Recovery at WildWood Farm. In this program, clients recover alongside people who share at least 1 part of their personal experience. This can make it easier to connect with the other clients in your program, and share mutual support.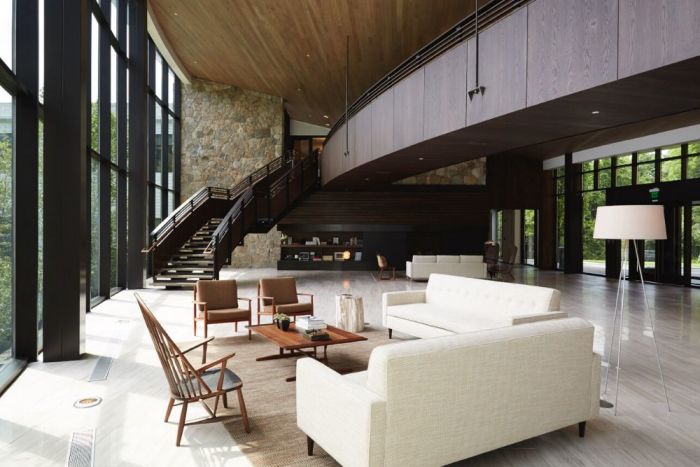 Stay Independent During Recovery
Not everyone wants to connect with their peers during recovery. Some Connecticut rehabs—like Blue Sky Behavioral Health—let clients live a more independent life, even during intensive treatment. In their "intense outpatient program," clients live in off-site housing while attending rehab. You'll shop for your own food and have your own private space, in a house you share with other clients. And you'll still have round-the-clock guidance from a life coach, in addition to on-site therapy 5 days a week. For people who value freedom and autonomy, this can make treatment less stressful.
Treatment for High-Level Executives
If you're a busy professional, going to rehab might feel like an abrupt halt. That's especially true if you think of your job as part of your identity. And unplugging from work can be stressful, instead of feeling like a break. Some of Connecticut's rehab programs let you stay connected, while still getting the treatment you need.
Perhaps because the state is close to so many major cities, several centers in Connecticut offer rehab for high-level professionals. For example, Privé-Swiss specializes in treating executives. Their experts can help you rebuild the skills you need to live a life you love, sustainably. 
If you can't leave work for inpatient treatment, some Connecticut rehabs have outpatient options. These programs might be a good fit for people who live in the area, and have strong local support networks. If you're traveling to the area for treatment, you can attend a residential program, or ask your care team about local housing.
Traveling to Rehab in Connecticut 
Connecticut is centrally located in New England. Because this region is such a hub for travel, it's easy to access the state from anywhere in the U.S. or around the world. If you're flying in for treatment, make sure you plan your route carefully. Within the state, you can fly into Bradley International Airport, which serves 9 domestic and 7 international airlines. If you can't find a direct flight from your area to Bradley, you can fly into any of the New York City, Boston, or Providence airports. 
Once you arrive in New England, it's easy to get exactly where you're going. You can take an Amtrak train from any of the major cities to over 20 different stations in Connecticut. There are also frequent MetroNorth trains through Fairfield and New Haven counties. 
While it's easy to get around Connecticut, it's still important to plan carefully. The last leg of your trip to rehab is a delicate time. If at all possible, avoid traveling alone. You might ask a loved one or support person to go with you. And many rehabs in Connecticut also offer complimentary rides within a certain radius. For example, Retreat Behavioral Health South Connecticut will transport you to treatment for free within a 4-hour radius. 
Start a Healthier Life in the Land of Steady Habits
Choosing a treatment program can be scary. This is a big decision, and you might have to make it quickly. Here, rehab will help you stay grounded as you start recovery. There's a reason Connecticut is known as the Land of Steady Habits. Treatment professionals here welcome people of all identities, offering a balance of independence and support. If respectful, structured environments make you feel safe, these programs might be a great fit.  

Browse our list of luxury rehabs in Connecticut to learn about types of treatment, pricing, locations, and more.