Watch: The LuxuryRehab team visited Thailand to learn more about its unique appeal as a treatment destination.
Between 1946 and 2019, Thailand was under the rule of a man named Bhumibol Adulyadej.
Adulyadej was the ninth ruler of Thailand, and in 1987, he was conferred as King Bhumibol the Great.
King Bhumibol the Great spread joy across the country of Thailand, and at his coronation ceremony at the Grand Palace on May 5, 1950, he promised his people that he would have an unfaltering determination to eliminate hardships from all people living in Thailand, regardless of race and religion.
King Bhumibol the Great's legacy is one of hope, joy and happiness.
It's one of peace and love that, to this day, continues to resonate throughout the entire country. Arguably, King Bhumibol the Great's most famous words are these:
"Thailand was built on compassion."
The reason we share this story is simple.
Thailand, whether it's the people, the culture or the geography, is a country that exudes human empathy and tranquillity.
And it's because of this that it is regarded as one of the top destinations for rehabilitation for everyone, regardless of location or ailment.
A Unique Cultural Experience
Thailand is the cultural hub of the world. It's the place where many Westerners fly to during their youth for a sense of exploration, adventure and self-discovery.
It's also a place where many adults escape to for tranquil yoga retreats, calming meditation sessions and peaceful riverside picnics.
Family
There are many prominent pleasantries about the culture in Thailand. First and foremost, family matters.
In Thailand, it's normal for extended families to live closely with one another, and it's common for young children to be raised in-part by grandparents, aunts and other older relatives.
Respect
Secondly, respect is important. Like many countries in Southeast of Asia, the Thai people show a great deal of respect for one another and welcome tourists with open arms.
Positivity
Lastly, Thailand promotes positivity. The entire country is shrouded in spirituality, and it is a place known for its monasteries and laid-back atmosphere. In short, Thai culture is centred around the notion of a healthy mindset.
Being surrounded by people who greatly respect both themselves and their communities, and who take care of their loved ones, can be extremely rewarding for those going through recovery.
It can help encourage a sense of self-worth in those who suffer from mental health issues like depression and also encourage someone to treat their body well if they're suffering from addiction, for example.
A Culture That Promotes Holistic Wellness
At centers like The Dawn or Clarity Thailand—which are located on the outskirts of the northern town, Chiang Mai—wellness is built into the very foundations of recovery.
The view of mind and body as one is a big part of the Thai recovery experience, and centers like these include holistic activities like yoga, meditation and mindfulness when they treat patients.
By including these activities, a person going through treatment can learn the ways of the Thai people and build a positive foundation for the future, learning lessons that they can carry and practice with them for the rest of their lives.
For example, The Dawn is an AACI-accredited drug and alcohol rehab in Thailand where clients meet regularly with an English-speaking Buddhist Monk and undergo Asian influenced therapy, alongside a Westernized clinical program that adopts an evidence-based approach. It's the best of both worlds.
Inexpensive Recovery Options
Rehab can cost a lot of money. And while it's worth it to turn your life around, it's often more attractive to look at rehab options overseas.
Not only is it less expensive, there's also more privacy because you're away from family and friends, and because places like Thailand are culturally different, there's a lack of judgement, too.
In Thailand, rehab is cost-effective. For example, 180 Sanctuary At PuriPai Villa in Northern Thailand starts from $8,000 to $24,000 for a 14-day to 90-day program. Compare this to Bayside Marin in California, which is priced at $42,000 for the same time period, and the benefit of going abroad for treatment becomes a lot more appealing.
Treatment centers in Thailand are comparable with anywhere else in the world. Patients get luxury accommodation, meals, massages and the chance to experience the adventurous spirit of Thailand, all for less than the cost of attending rehab at home.
Thailand: A Promise Land for Health and Happiness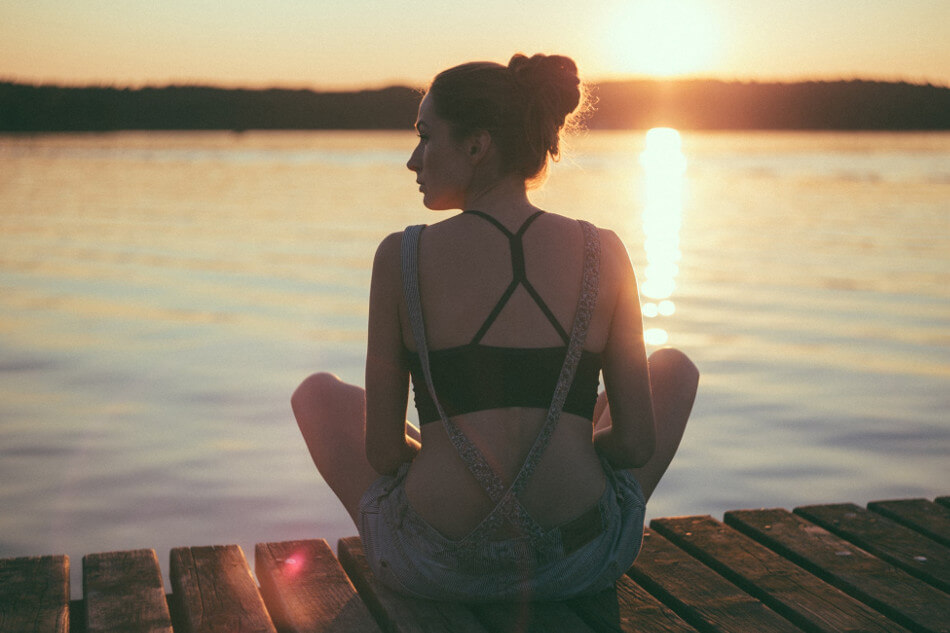 /caption]
Thailand is a country with its priorities in order.
Oftentimes in the hustle and bustle of the West, we can lose sight of the things that truly matter to us, and we land in sticky spots—it's the reason wellness centers exist. Escaping these daily pitfalls and negativities for a far-off land like Thailand, then, can change everything.
Rejuvenation is at the very core of the country. It's a place where one can be both lost and rediscovered in the tranquil mountains, and it's a place where all expectations about what life should be are removed, leaving you with only what's important.
The Thai people have a willingness to help others, and the country allows them to do so.
Browse our collection of luxury rehabs in Thailand. Read reviews, view their facilities, compare prices and more.
---
Frequently Asked Questions About Rehab in Thailand
What types of addiction treatment programs are available in Thailand?
Thailand has a range of addiction treatment programs, including detox, inpatient and outpatient rehab, and aftercare services. Luxury rehabs in Thailand offer specialized programs, such as programs with a focus on spirituality.
What should I expect when attending rehab in Thailand?
You can expect personalized treatment in a tropical, peaceful environment with comfortable accommodation and amenities to enhance the recovery experience at a luxury rehab in Thailand. Many centers offer evidence-based therapies and holistic treatments, such as massage and yoga.
What are the benefits of attending a luxury rehab center in Thailand?
Benefits of attending a luxury rehab in Thailand include access to high-quality care, personalized treatment, luxury accommodations, tranquil environments, and wellness activities such as spa treatments.