The United Kingdom's acres of countryside provide the perfect setting for healing. Its rolling hills and farmland dotted with grazing sheep can offer you the peace you need as you take the first steps toward recovery.
When you connect with a private rehab directly, you can usually start treatment right away. If you're a UK citizen, this lets you begin healing faster, instead of waiting for space to become available through the National Health Service (NHS). These programs are also open to people from all over the world.
Whether you need a change of scenery, or immediate care close to home, you can take the first step toward recovery in one of the many luxury rehab facilities in the United Kingdom.
"Recovery is Freedom"
The choice to seek treatment is a milestone. And that's something to be proud of, even if you're not sure what will come next. Choosing the right kind of support for you, specifically, lets you take control of your future.
"Taking away the drugs for me, which I thought was the thing that made me all free, has actually been the most freeing thing," said Khetsiwe Giles-Rowley, a client who went through rehab at Providence Projects. "The best thing I've gotten from my recovery is freedom."
Rehabs in the UK can offer peace and quiet, with treatment plans tailored to your needs. During recovery, you'll have time and space to define what freedom means to you.
Getting Prompt Care with Self-Pay Rehab
While every UK citizen is entitled to free addiction treatment, it can be a lengthy and complicated process to get government funding to attend rehab. Once you do get approval for treatment, you may not get to choose which rehab you'd like to attend. Instead, you'll attend the first center that has space available.
If you opt to self-fund a residential program, the process is usually much faster. You'll also have much more say in where you get to attend rehab. By choosing the timing and location of initial treatment, you can get the best possible support during recovery.
A Soothing Setting for Recovery
The UK's countryside is the epitome of peace. Relaxing rainy days alternate with warm sunny ones, and the quiet surroundings offer the perfect opportunity for reflection.
Finding Calm in the Countryside
Imagine walking outside to the sounds of chirping birds and rustling grasses, with nothing in sight but green, rolling hills. This tranquil scenery, like the 50 acres of private woodland and gardens found at Castle Craig in Edinburgh, Scotland, is proven to help facilitate your recovery process.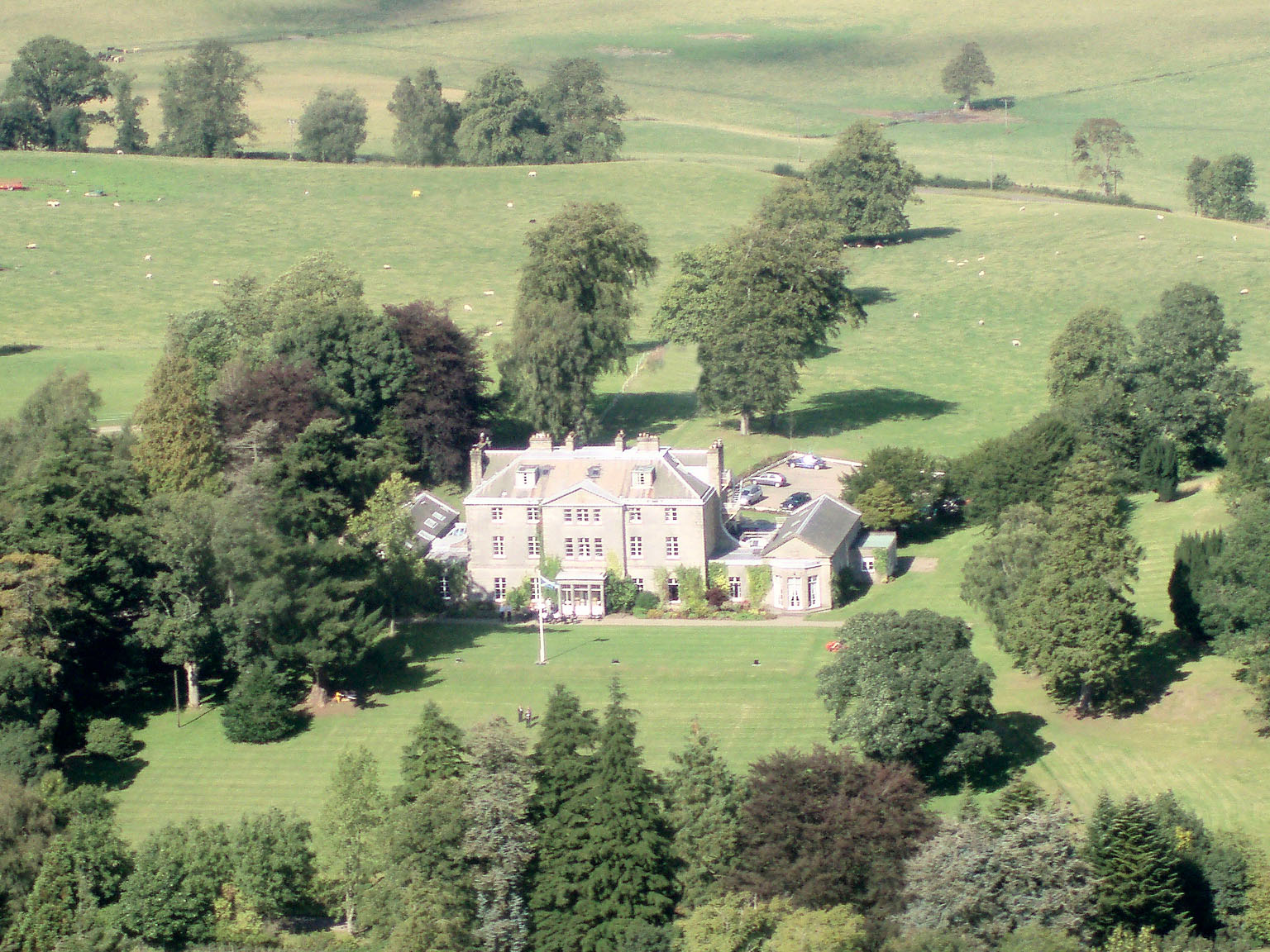 Researchers believe that just 20 minutes in nature can lower your levels of cortisol,1 the stress hormone. With this in mind, the team at Castle Craig encourages clients to take advantage of their many walking paths. They also offer equine therapy, nature outings, outdoor therapy, and even alpaca walks to help clients get outside as much as possible during treatment. In Northern Wales, you can attend Parkland Place, which is on 3 acres of National Trust Farmland. You'll be able to wake up to views of the countryside right from your bedroom.
Relax and Reflect by the British Seaside
The seaside can be calm and therapeutic. In fact, listening to the sounds of the ocean can directly support your healing process. Data shows that the sound of ocean waves decreases stress,2 and generally makes listeners feel more positive.
If you're looking for a serene place to recover, you're in luck: the UK has several treatment centers by the sea. At Ocean Recovery Centre, you can enjoy views of Blackpool Beach and Sea. Clients can also make use of the spa at a nearby hotel. Providence Projects is another coastal treatment center, in southern Bournemouth. The area boasts the warmest temperatures in the UK. Clients can stroll along the 7 miles of sandy beaches that offer views of bright blue ocean water from rocky cliffs.
Finding the Care You Need in London
You may prefer to start treatment in an urban setting. Some clients need to stay close to home, or just feel more at ease in the city. Whatever your reasons may be, there are plenty of rehab centers in London.
PROMIS London is right in the heart of the city, in the Royal Borough of Kensington and Chelsea. Clients can explore London in group outings to museums, movies, and shopping centers. The OAD Clinic is just a 5-minute walk from Victoria Station, one of the busiest transportation hubs in the city, while Addcounsel can be found between Hyde Park and Covent Garden. All 3 centers are easily accessible, no matter where you're coming from.
Start Your Recovery with People who Understand Your Needs
You can tailor your rehab experience to meet your needs. Plenty of centers specialize in treating specific groups of people, and some treat just 1 client at a time. Depending on your recovery goals, you might benefit from attending one of these programs.
Gender-Specific Treatment
Some addiction recovery programs recognize that some people may feel more comfortable living with people of their own gender. Several UK rehabs offer women-only and men-only programming or living arrangements. For example, the Clouds House offers gender-specific accommodations as well as a women's lounge and gender-specific communal living area. Gender-specific rehab may or may not be appropriate for clients of other genders, or for men and women who prefer a different treatment setting.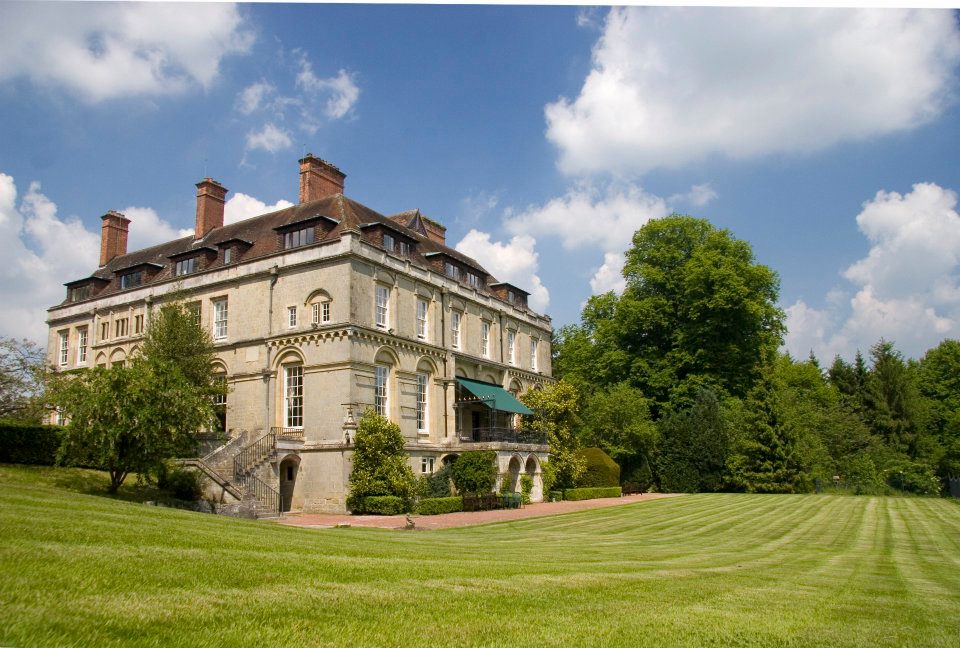 Single-Client Rehabs
Some clients require highly personalized treatment. Others may need a high level of discretion during recovery. Because of this, some rehab facilities treat only 1 client at a time, such as Addcounsel and The Cottage. Individual treatment empowers you to get the exact type of care you need, provided by a team of experts entirely focused on your recovery.
The UK's Specialized Addiction and Mental Health Treatments
Many UK rehabs offer new and innovative therapies. Most clients benefit from combining these methods with more conventional treatments like talk therapy, group therapy, and medical care.
Virtual Reality Exposure Therapy in Norfolk
Verve Health uses virtual reality exposure therapy (VRET) to help clients practice the skills they learn in therapy. Research shows that virtual reality can treat several types of addiction.3 In VRET, clients can safely experience challenging lifelike situations, under the supervision of a therapist. Each session presents you with sounds and images that simulate a real event.
VRET can induce cravings that come from triggering situations. This teaches you how to combat those cravings. Studies suggest that VRET can be especially effective alongside cognitive behavioral therapy (CBT).
Transcranial Magnetic Stimulation (TMS) in London
Smart TMS is the largest provider of TMS treatment, which "uses pulsing magnetic fields to activate or suppress the brain centers associated with a number of mental health conditions." This therapy aids in recovery from addiction, depression, anxiety, PTSD, and bipolar disorder.
TMS can effectively reduce cravings4 in people recovering from addiction. However, it can also cause headaches, some fatigue, and a small chance of seizures. Because of this, it's important for clients to work closely with a medical team throughout treatment.
Alpha-Stim Therapy in London
Alpha-Stim therapy helps people experiencing PTSD, anxiety, depression, and insomnia. The handheld device sends microcurrents to the brain that help clients unwind and reduce stress. At The Soke, clients can take advantage of this treatment in relaxation pods for up to 40 minutes after a talk therapy session.
Hyperbaric Oxygen Therapy in Scotland
In hyperbaric oxygen therapy (HBOT), the client breathes in 100% oxygen while experiencing high atmospheric pressure for about an hour. Castle Craig is one center that offers this innovative therapy. According to their website, HBOT can help alleviate opiate withdrawal symptoms, decrease inflammation, improve sleep, and more.
Therapies for the Mind and Body
Addiction recovery is both mental and physical. Some therapies are designed to help you strengthen the mind-body connection. This may help you feel more grounded during—and after—your time in rehab.
Asana Lodge, for example. offers a variety of alternative therapies. At this center, clients can try Satori Chair Therapy and heart rate variability (HRV) biofeedback therapy.
The Satori Chair works by sending sound frequencies through the body to help you feel calm and relaxed. Clients have access to the chair at any time, although it may be especially helpful after a talk therapy session.
Studies suggest that HRV biofeedback therapy can lower anxiety.5 In this treatment, an application called HeartMath tracks the client's heart rate. This information can help you better understand your own feelings. For example, an erratic heart rhythm suggests stress and anxiety. A therapist will help you create coping strategies based on what you learn.
Uniting Families in the United Kingdom
Studies show that family involvement during mental health and addiction treatment is crucial.6 During family therapy sessions, loved ones learn how to best support the person in rehab. Many rehab centers, such as PROMIS London, have treatment plans that include family therapy. PROMIS London's family program meets weekly. This program "gives families a chance to work on their problems together, in a discrete location, and to break the cycles of harmful habits that may be affecting family members."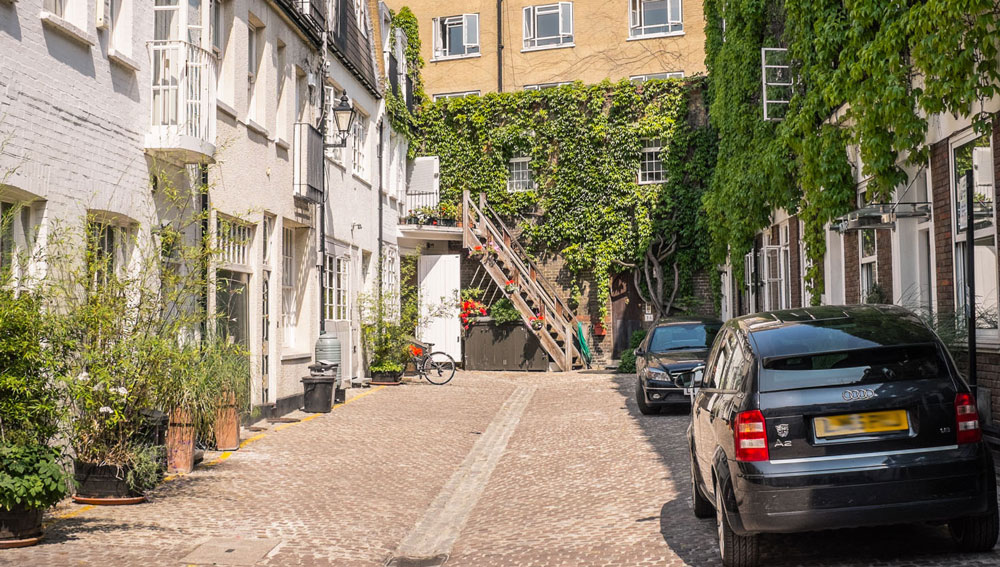 Family therapy helps you connect with your loved ones, and it also helps them start to heal. Silkworth Lodge, on the Channel Islands, even has a therapy program for children ages 7-12 called "Silkworms." Over the course of 4 days, children affected by a family member's addiction participate in a program just for them. This allows them to explore their emotions in a healthy way in a safe, supportive environment.
Traveling in the UK Is a Breeze
Flying to and within the UK7 is easy. London Heathrow is the largest airport in Europe, with numerous flights arriving each day from all around the world. There are over 40 airports around the United Kingdom,8 with 6 international airports in London alone. Most airports around the world have flights to London, and many also fly to other locations in the UK, such as Edinburgh Airport, the busiest airport in Scotland. Upon arrival, you can easily take another flight to your final destination.
Wherever you fly into the UK, your treatment center may offer an airport pickup service. Although the country is renowned for its public transit system
Check with your facility to coordinate your arrival.
Recover in Comfort in the UK
With rehabs in the quiet countryside and the vibrant city, the United Kingdom is a good fit for many clients. Rehab in the United Kingdom allows for time to reflect. Innovative therapies treat your mind and body and help you heal your relationships. And with personalized care, you can heal in a way that suits your unique needs.
Learn more about the therapies and amenities available in the UK's luxury rehabs here.