Addiction and mental health don't discriminate: even rich and famous people need help sometimes. But if you have a high standard of living, it might be hard to imagine residential treatment. In the world's top rehabs, you can start recovery without giving up the best parts of your life. 
What Makes Celebrity Rehabs Special?
Luxury rehabs offer various benefits, but some outdo the others—like rehabs for celebrities. Along with high quality treatment, celebrity rehabs provide once-in-a-lifetime experiences. You can go skydiving, rafting, whale watching, or opt for a sunset yacht ride. At these centers, comfort and recovery go hand-in-hand. 
From the outside, a celebrity rehab might pass as a high-end resort or tropical getaway. But their treatment offers more benefits than a ritzy vacation. At a celebrity rehab, you'll get a blend of 2 worlds: luxury living and effective addiction treatment.
Celebrity Rehab Centers Around the World
You can find celebrity rehabs around the globe, with a wide variety of treatments and amenities. Whether you prefer the tropics, a mountain retreat, or a private island oasis, there's most likely a center that meets your needs. 
Exclusive Hawaii Rehab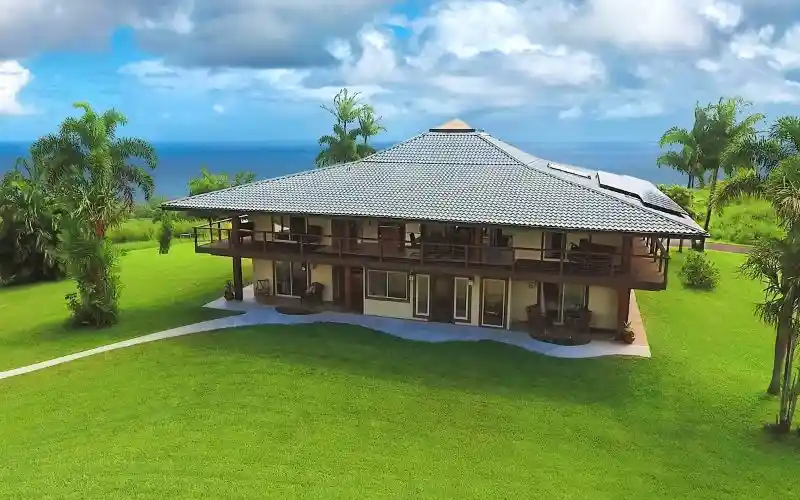 Exclusive Hawaii Rehab prioritizes privacy in an oceanside bungalow. Their program includes holistic and naturopathic treatments. This center also treats mental health as a primary condition–even if you don't have addiction. You can attend this program to heal from co-occurring disorders and eating disorders, too. 
Clients are safe from prying eyes in a gated residence, hidden from the road. And a security team guards the property for extra privacy. Exclusive Hawaii Rehab has 3 room options: shared, private with a shared bathroom, or a private room with an en suite bathroom. They treat a maximum of 7 clients at a time.
Along with privacy, Exclusive Hawaii Rehab offers comprehensive care. They tend to your mental, physical, and even spiritual health throughout treatment. Nutritional counseling and concierge IV therapies restore your body's nutrients. They also offer traditional Hawaiian Ho'oponopono sessions (a prayer for forgiveness), channeling the goddess Madame Pele to nourish your spirit. 
If you need to, you can keep up with work during recovery. This center allows you to use your phone and laptop, and provides a dedicated workspace. And when you're not in therapy, you can feed manta rays, take a cooking class, visit waterfalls and caves, or just relax on the beach. 
Passages Malibu
In sunny California, Passages Malibu offers holistic treatments like hypnotherapy, acupuncture, and massage. Individual therapy is central to your recovery process, with 60-80 hours of 1:1 therapy each month. 
Patients can choose either a shared or private room. You'll also have access to luxurious lounge areas and multiple pools. You're free to bring your phone and laptop and stay connected to work during treatment.
On-site chefs offer nutritious meals tailored to your dietary needs. Passages Malibu doesn't use 12-Step therapies, instead favoring a holistic approach. They see addiction as a fully treatable condition, not something you'll have for the rest of your life. Working with your individual therapist and treatment team, you'll explore the root causes of your addiction. And once you understand where your behavior comes from, you can learn to make different choices. 
NEOVIVA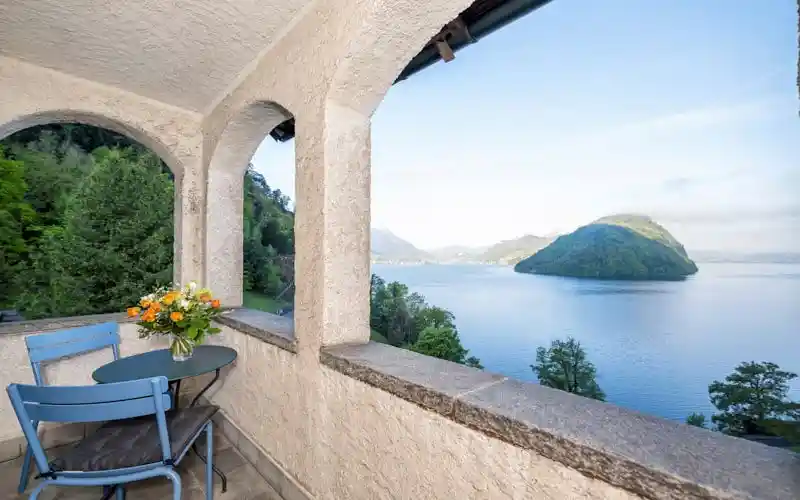 NEOVIVA welcomes celebrities to a discreet lakeside location in Switzerland. Their treatments focus on what causes addiction, like trauma or a mental health diagnosis. In daily 1:1 and group therapy sessions, you'll get support from both your care team and other patients. The program encourages close relationships, with a 1:3 staff-to-client ratio. And for even greater privacy, they treat just 5 clients at a time. 
This rehab center operates within a hotel. So you'll have access to all the hotel's amenities, like their sauna, restaurant, and outdoor pool. You can even bring your pet! Each private room overlooks Lake Lucerne. But with no signage or staff uniforms, you'll look just like any other hotel guest. And your treatment sessions stay in a private section of the hotel, away from other guests. All staff—including NEOVIVA's and the hotel's—comply with strict confidentiality requirements. 
Reflecting their holistic approach, NEOVIVA offers wellness treatments like yoga, breath work, and Qi Gong. When you're not in therapy, you can explore your surroundings and see the famed Lake Lucerne up close. Your weekends could include forest hikes, trips into nearby villages, and time at the lake. 
AToN Center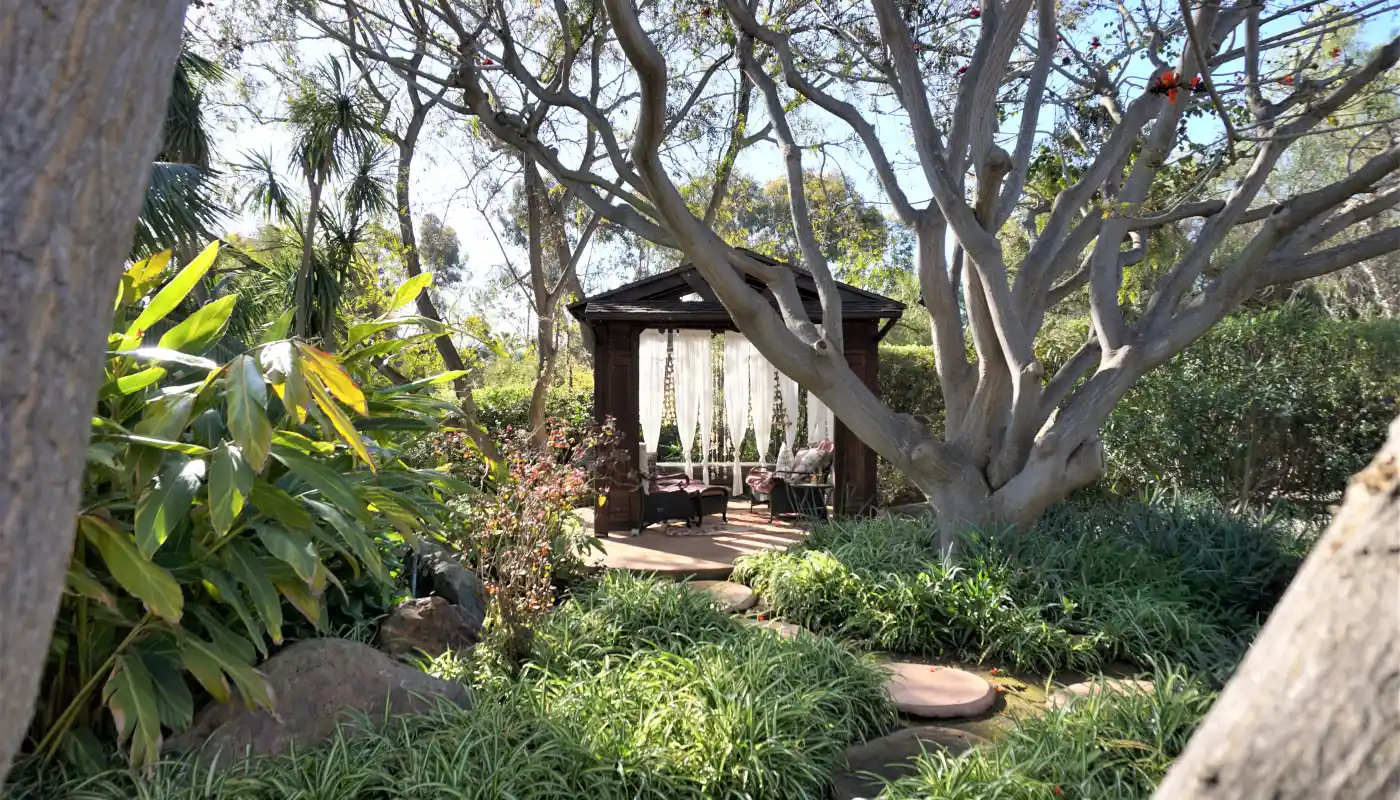 AToN Center offers the privacy and luxury most celebrities need. Their San Diego residence has private rooms and sits on 10 acres, giving you plenty of space to explore the outdoors. 
AToN Center offers both 12-Step and non-12-Step care. They also blend evidence-based, holistic, and trauma-informed therapies. Their goal is to address and heal the underlying cause of your addiction, whether it be trauma, a mental health condition, or stress. 
Here, you'll have 4 hours of therapy a day: 3 group therapy hours and a 1-hour individual session. And if it's helpful, your family can join you for weekly therapy sessions too. AToN Center won't restrict access to your devices either, as long as it doesn't interfere with your treatment. 
Their holistic practitioners offer weekly sessions of acupuncture, massage, personal training, yoga, and hypnotherapy. You can also go on hikes, attend a painting class, meditate, and heal your energy with Reiki.
Istana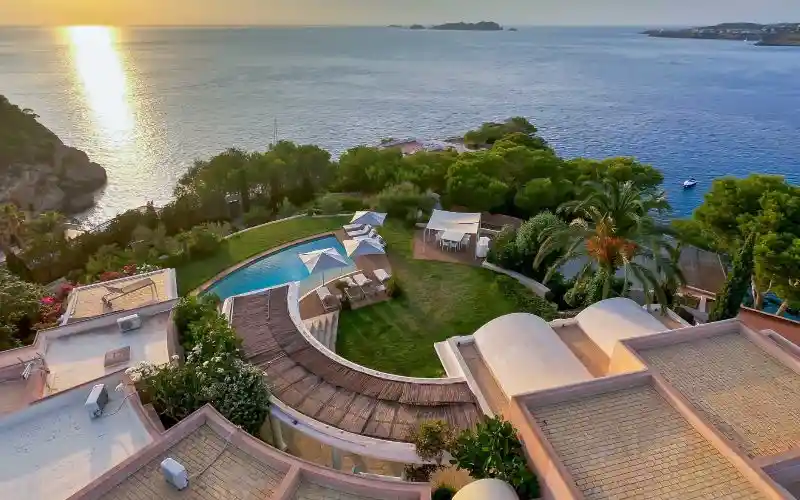 Istana has locations in Ibiza, Bali, and Barbados. Each location treats just one client at a time in a private villa. These serene retreats become your recovery oasis. And your family can come too, if you and your treatment team agree that it would help you heal. You can also keep up with work, thanks to their flexible technology policy. 
This program offers customized treatment each step of the way, using evidence-based and holistic therapies to meet your needs. Their evidence-based practices include cognitive behavioral therapy (CBT), which teaches you new ways to respond to the thoughts and behaviors that led you to addiction. 
Istana prioritizes confidentiality for therapeutic and privacy reasons. Private airport pickups keep your care secluded from the beginning. Staying in their unmarked, 4-bedroom villas protects you from the public eye. And with a care team fully versed in confidentiality, you can trust that your recovery process will be protected. 
You'll have a butler, personal chef, and life coach, among the many other personnel. And in your free time you can enjoy island tours, cooking classes, making music, and learning new dances. 
Raindrum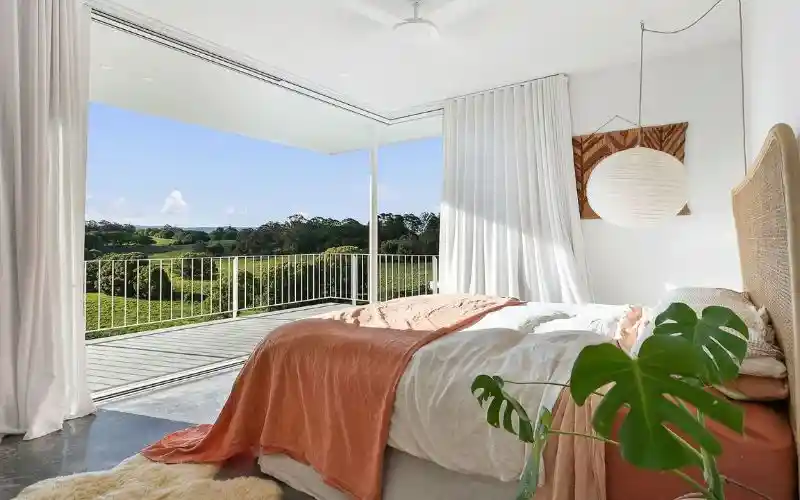 At an ultra-private center like Raindrum, you can choose between several private residences. Whether it's on the beach or in the countryside, you'll have a luxurious living space all to yourself during treatment. 
You can attend Raindrum to heal from addiction and co-occurring mental health conditions like burnout, depression and anxiety. This rehab offers experiential therapies like surf therapy, equine therapy, dance, and photography. You can also get creative with art therapy or pottery, and even learn a new language.
Raindrum prioritizes individuality. Treatment is specially tailored to support your needs and goals for the future. Their staff even come to your residence, instead of meeting you in a clinical setting. 
At Raindrum, every element of treatment takes place 1:1, talk therapy to personal training. You'll have individual therapy sessions each day. You'll also have a full team of support staff including housekeepers and a personal chef. 
The Sanctuary Vancouver Island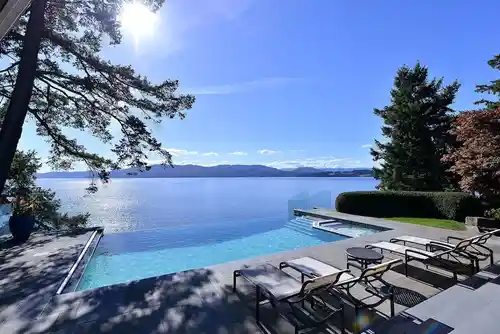 The Sanctuary Vancouver Island offers bespoke, high-end treatment. This center can meet almost any medical or emotional need you may have. Along with addiction and mental health treatment, they also focus on chronic pain management, post-operative care, and weight stabilizing. And their chronic pain track helps clients manage ongoing pain without prescription medications, or with a lower dose. 
This center offers both evidence-based and alternative treatments. For example, you might combine a talk therapy like CBT with transcranial magnetic stimulation (TMS). More than 100 on-call staff members support your recovery, from chiropractors to psychiatrists. 
In addition to world-class care, The Sanctuary Vancouver Island offers elite amenities. You'll stay in one of several private residences on Vancouver Island—close to the shore, in the quiet forest, or somewhere in between. Between therapy sessions, you can enjoy delicious meals from your personal chef, go whale watching, or even explore the area in a seaplane. 
Finding Recovery as a Celebrity
Addiction treatment won't take away all your problems. But it can teach you new ways to manage ongoing challenges. After rehab, you can bring those coping skills wherever you go next—whether that's on stage, on the field, or in the privacy of your own home. 
Browse our luxury treatment centers to learn more about their accommodations, specialized therapies, and more.